Named after the English martyr who was chancellor of England under Henry VIII, the St. Thomas More Society (STM) is a student organization dedicated to promoting the rich heritage of the Catholic faith on campus. All students are welcome to participate in any activities of STM regardless of religious affiliation.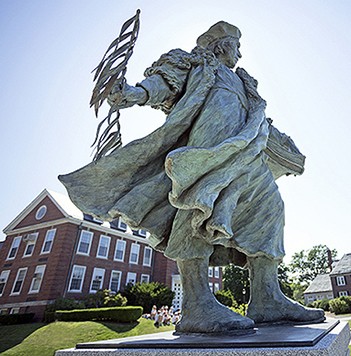 The St. Thomas More Society is hosting our meetings via Zoom during the Fall 2020 Semester due to the COVID-19 Pandemic.

Please subscribe to our email list in order to get the link each week. Join us each week for Eucharistic Adoration in St. Joseph's Chapel from 6-6:45pm before our general meeting. May St. Roch, patron saint of plagues and epidemics, pray for us!
STM sends bi-weekly emails detailing the subjects of upcoming talks, meeting places and times, and any special announcements. 
See the above schedule for a meeting place and time, as well as speakers and topics.