Originally published in the inaugural edition of Carroll Capital, the print publication of the Carroll School of Management at Boston College. Read the full issue here.
Meagan Loyst '19 loves Taylor Swift, romance novels, and a good hair accessory. She has also become a leading spokesperson for young venture capitalists. While working at the VC fund Lerer Hippeau, Loyst started asking questions about what Generation Z investors, those born around the turn of the millennium, were up to. Since then, she has built a 21,000-strong online community called Gen Z VCs, which has evolved into virtual and in-person meetups around the world. As her profile continues to grow—earning notice from Forbes, Fast Company, and more—Loyst has transformed Gen Z VCs into her full-time job.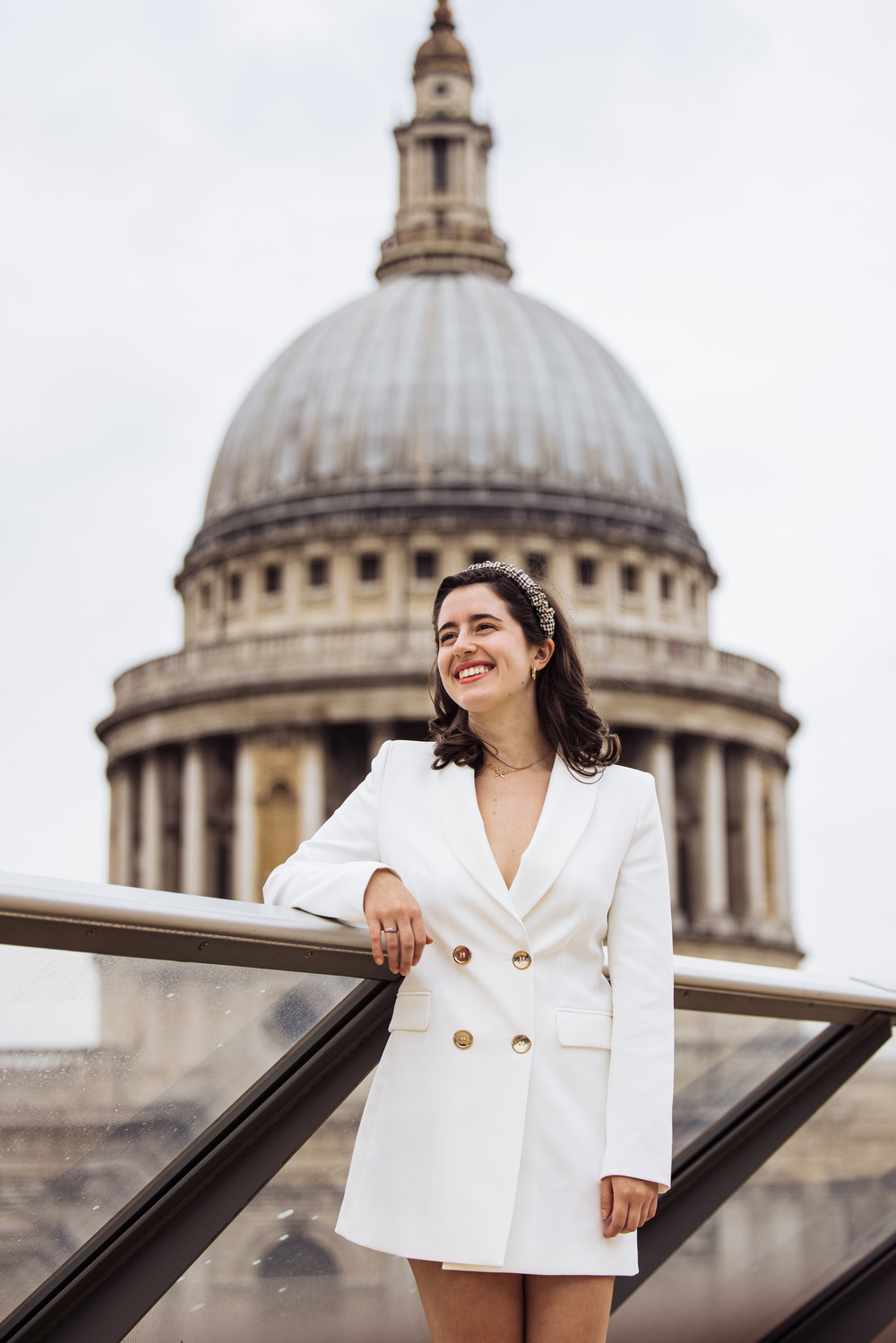 Business Insider has called you "the Queen of Gen Z VCs." If that were a true royal title, what would be your first decree?
It's so funny, that title actually started within the [young venture capitalist] community, and then the press picked it up. Before I started writing my articles, people didn't know that Gen Z were even old enough to be investing, but the community went viral almost immediately. That's how I see my role, as being the voice of a generation and advocating for a perspective that is often missing. My first decree, if I had the opportunity, would be to allocate more government resources to first-time founders, to promote entrepreneurship at a younger age. Entrepreneurship is an incredible field; it's so empowering. I think governments can do a lot to encourage college- and even high-school-age founders. I'm seeing that firsthand with the work we're doing in Chicago, and I would love to see that rolled out on a national scale.
Tell me more about your work in Chicago.
Even though I'm from Long Island, New York, I've made a lot of connections in Chicago. We did a summit in Chicago that drew 300-plus attendees and energized the startup ecosystem there. From that summit alone, we were able to facilitate $2.4million for young founders who pitched on stage, and that's just the beginning of a lot more local chapters for Gen Z VCs. Globally, we've facilitated 2,000 jobs in tech and VC roles for young people, matched founders with $8 million in funds, and started a mentorship program that's helped 350 students and a VC course with 1,200-plus students.
Let's say I'm a young person with an interest in business strategy, but I have zero capital. How can I possibly become a venture capitalist?
There's a lot of different ways. Venture capital has become much more accessible to young people in recent years. The obvious venue is joining a venture capital firm, becoming an investor on that team and deploying capital on behalf of the fund. A lot of firms are looking to hire younger investors to bring that Gen Z perspective and skill set to their teams.
That's how I see my role, as being the voice of a generation and advocating for a perspective that is often missing.
Are there common traits of Gen Z folks in VC?
I think they're very scrappy, so doing a lot with a little. They're very creative. There's definitely an inclination to create content and build a personal brand. You have to come in with a sort of underdog mindset around what you can accomplish. What people say you can't do, you go out and prove them wrong. Also, part of the Gen Z ethos is the idea of disrupting the status quo and being creative in how you come up with solutions. Gen Z in the US is statistically quite a diverse group.

Is that another argument for elevating Gen Z in VC?
Having women and people of color around the table is really, really important. They are able to find and spot those founders, and the businesses that they're building, who are solving these problems that they see firsthand. You have to have diverse perspectives in order to see those problems from a different lens. Having people on the venture side that can place that bet on an underrepresented founder is so important.