Originally published in the inaugural edition of Carroll Capital, the print publication of the Carroll School of Management at Boston College. Read the full issue here.
---
"Part of business school is learning in the classroom, but it's also about learning from those around you," says Marilyn Eckelman, graduate programs associate dean. From songwriting in Nashville to consulting in Afghanistan, these current and former graduate students might not be the most likely candidates for an MBA, but their nontraditional backgrounds are creating surprising points of connection along the way.
Hitting the Right Notes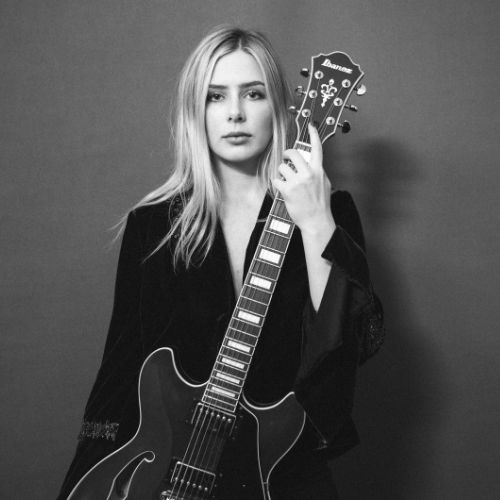 Olivia Klayman, MBA '23, once had her version of a Lana Del Rey song go viral on SoundCloud. The musician says that the experience altered the trajectory of her life. She's no stranger to shifting gears when opportunities arise—Klayman has worked in comedy clubs, taken a songwriting publishing deal in Nashville, and had jobs at a marketing agency and a data analytics consulting firm. Pursuing an MBA is just the latest chapter. "I'm not afraid to take risks and bet on myself," she says.
For Klayman, the ultimate draw of music is its ability to "help people not feel alone by giving them a sense of community," she says—and she sees clear connections between being a musician, the MBA program, and her new marketing role in Johnson & Johnson's medical devices department. "My background is in understanding others and making them feel heard," she says. "[Now] I'm working with devices that give people back their humanity. Songwriting is also all about giving people back their humanity and offering support."

As she finishes up her time at Boston College, she finds that her creative, open-minded approach to classroom learning has been essential and that working with her peers across industries has come naturally. After all, she says, "when you strip away the titles and experience, we are ultimately just humans who want to feel seen, heard, and valued."
Building a Community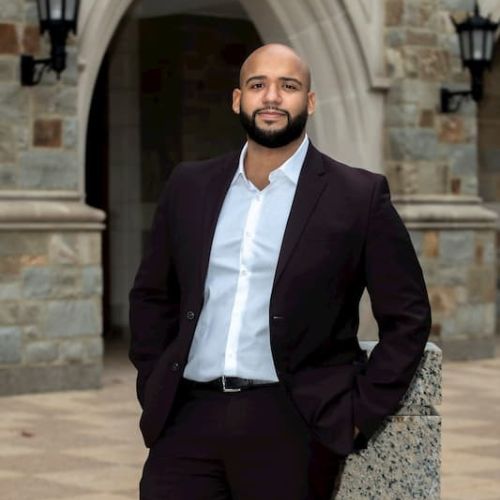 Engaging with communities is also a specialty for Dewin Hernandez, MBA/MSW '21. He used his graduate degrees to pivot from an undergraduate background in music education and music business at Berklee College of Music to his current role in Deloitte's Government & Public Services division, working with agencies in sectors such as health and higher education.
Hernandez draws on both his academic and applied education nearly every day. After graduating from Berklee, he worked as a music instructor at the Lawrence Community Works youth center and then, while at Boston College, he cofounded the Future Leaders Advocacy & Advisory Group (FLAAG), a graduate student group that works to support social and racial justice initiatives at the Carroll School. Hernandez says his graduate education has served as a framework to blend" managerial structure and how to use it [for] community building."
Creative Thinking
Colin Clark, MBA '23, has approached every class with the same question: How would this apply to professional wrestling? He acknowledges that he's likely "the only person in the room asking that question," but his five years working on the writing team of World Wrestling Entertainment (WWE) have given him a unique perspective. Writing is just "one part of the engine that drives [that] billion-dollar business forward," Clark says. Curious how his work fits into the big picture, he sought out an MBA in order to diversify his skills.
Despite the big differences between WWE and business school, Clark sees his MBA as a continuation of his professional writing career. In particular, the program's interdisciplinary emphasis has made him see the connections between the storylines that writers create, TV ratings and merchandise sales, and WWE's balance sheet, he says. While he isn't sure what's next for him professionally, Clark knows that whatever it may be, "business school has only enhanced my ability to do that well."
Learning Curve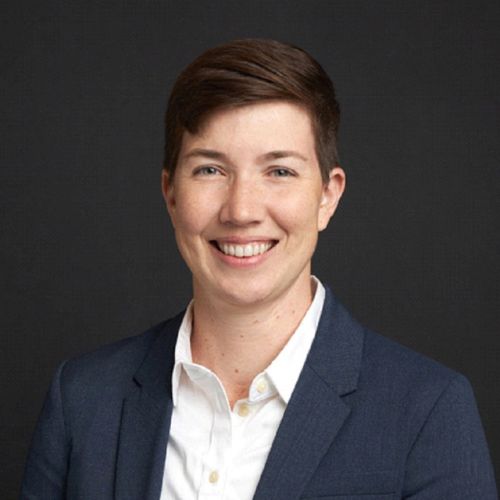 A love of learning, the ability to be self-sufficient, and the desire to grow as a leader are essential skills that Emily Warmington, MBA '23, brought from her career in education to the Carroll School. After 11 years as a teacher, working with students from fifth grade through high school, she'll move into a new field after graduation and join Fidelity's Financial Leadership Program. "Leading adults is not the same as leading youth," she says, "but the same [basic] skills and attitudes are required." She emphasizes agility and accountability in particular.
As she returned to the classroom, not as a teacher but as a student, Warmington was especially interested in the Carroll School's focus on data analytics. She shares that "making data-informed decisions was actually a big part of my experience as an educator." The chance to combine that experience with learning more technical applications was too good to pass up.
The Draw of Data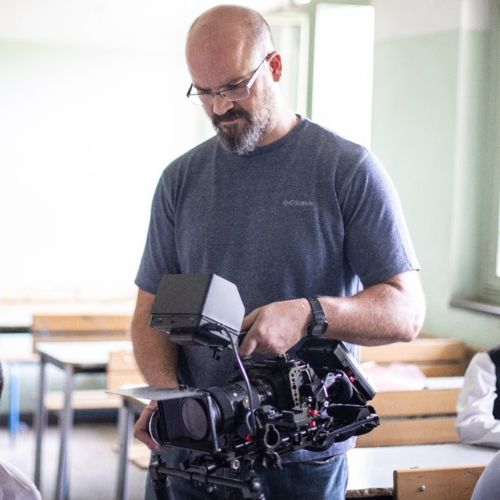 The widely applicable nature of data analysis is at the core of the Carroll School's data analytics sequence for MBA students. It's also what brought David Fox, MBA '24, to Boston College. A former reservist in the United States Marine Corps, Fox started his own boutique consulting firm while living in Kabul, Afghanistan. His undergraduate education in South Asian studies and Arabic as well as his connection to the country—his wife is from there—came in handy when he chose to specialize in market research and media production in Afghanistan and nearby countries.
When he fled Afghanistan with his wife and son in August 2021, he recognized that it was also a turning point for his career. Despite his experience with entrepreneurship, he had no formal education in business. "If there was ever a time for me to do a full-time MBA program," he says, "that was the time."
Fox knew how to collect raw data, but he also wanted to learn how to perform the kind of rigorous analysis that he thinks is defining the future of business. His previous work provided him with "a broader perspective about the world," he says, but an MBA can give him the tools to apply that experience, ideally in finance or banking. Ultimately, he credits the Carroll School with helping him to professionally reinvent himself. "This program has given me a second chance."