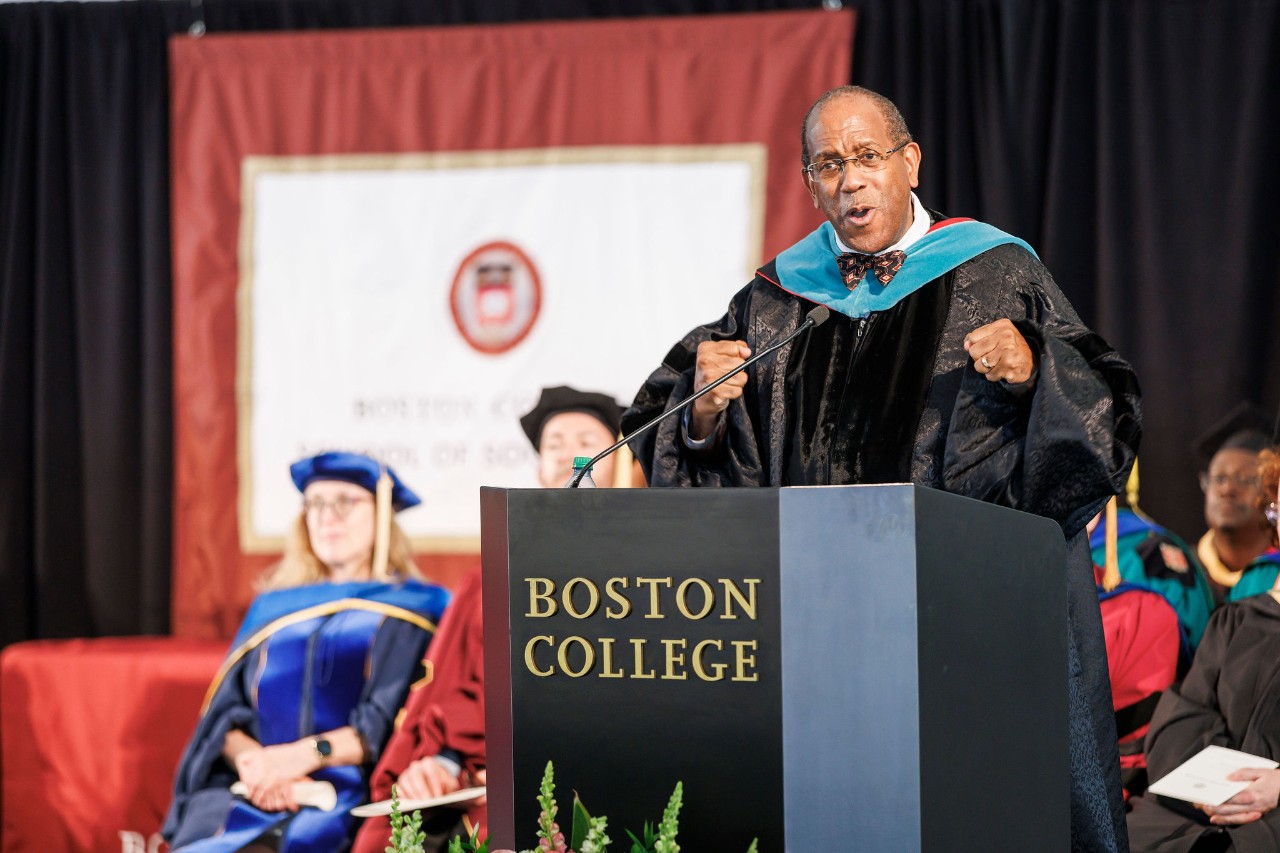 Speak truth to power. Champion equal rights for everyone. Integrate clinical and macro interventions to improve quality of life for individuals and communities. 
Rev. Gregory Groover, Sr. urged graduates to heed these three directives on Monday in the diploma ceremony for the Boston College School of Social Work, telling them to use their training to combat racism, anti-Semitism, homophobia, and other problems that have threatened to erode the fabric of our nation.
"Witnessing chronic suffering and hearing voices of despair should compel you to boldly face the oppressors of our time and speak up and fight for those who few others, or no one else, advocates for," said Groover, who delivered the ceremony's keynote address.
Other speakers echoed his words of wisdom, imploring the newly minted social workers to harness the skills they have honed at BCSSW to build a more equitable world. Remarks were frequently punctuated by whoops and cheers from an audience of more than 1,500 people who filled a big tent on the lower campus lawn to watch more than 300 graduates receive diplomas wrapped in gold and maroon bows.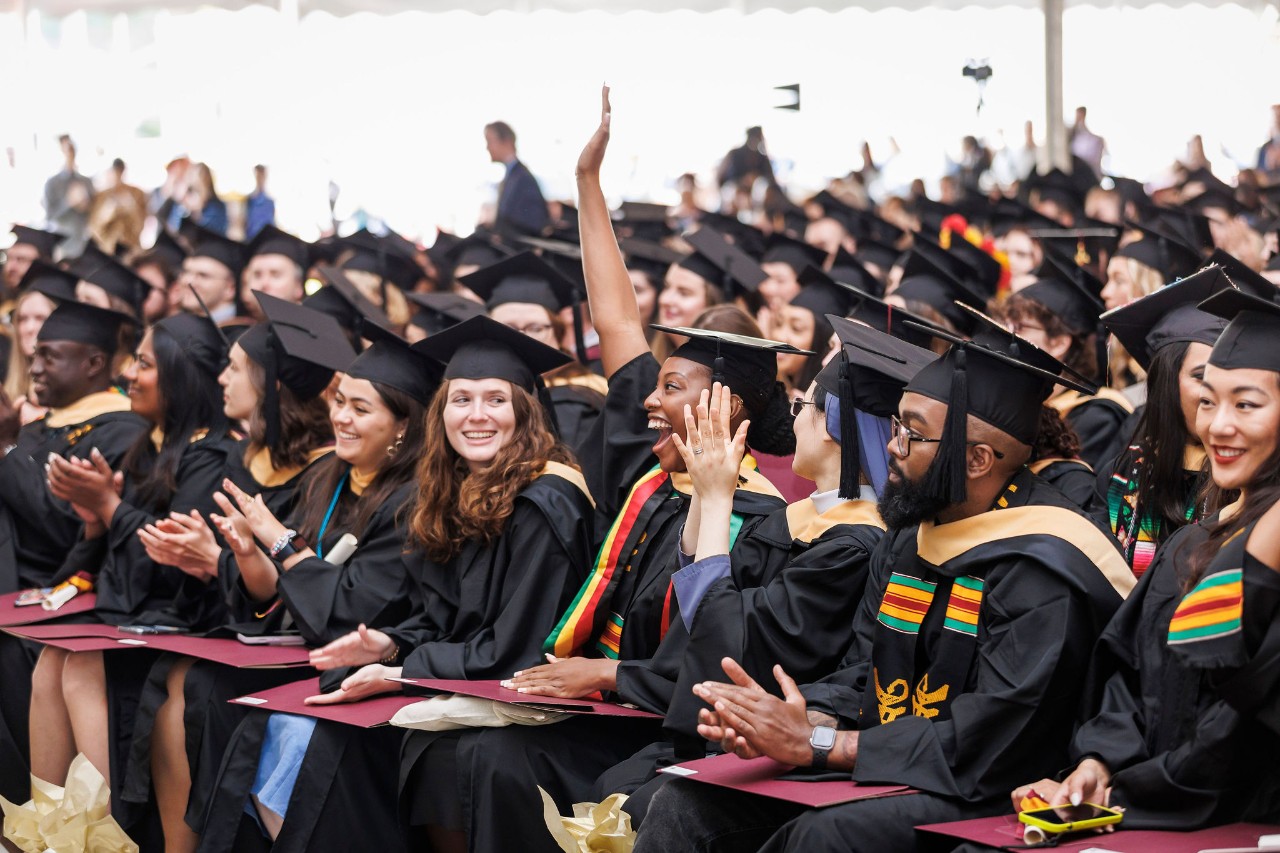 Standing at a podium festooned by a bouquet of flowers, Groover, the senior pastor of the Historic Charles Street African Methodist Episcopal Church in Roxbury, Massachusetts, first advised the graduates to combine clinical and macro social work in their practice to tackle racial injustices and healthcare inequities. "Our current nation that is only growing with injustices is in dire need of social workers who will become passionate both to actively attending the needs of the individual as well as addressing head on the inequities of the individual's surroundings," said Groover, whose academic background includes a master's in social work from Columbia University and a doctorate in ministry from the New York Theological Seminary.
"On one hand, our medical institutions, for example, will always look for that social worker to devote his or her practice to quality, individualized care of inpatients and outpatients. Your profession will expect nothing less of you," he added. "But on the other hand, the widening of health disparities in America of 2023, driven much by racism and poverty and lack of access to quality healthcare, serves as the loud trumpet call for you as a new medical and clinical social worker to also, in real ways, actively battle against the ever growing health injustices."
Groover also encouraged the graduates to think of themselves as prophets and stand up for what's right no matter who gets in their way. He said that social workers have long shouldered the responsibility of extolling the virtues of equality and should step aside for no one in their pursuit of social justice.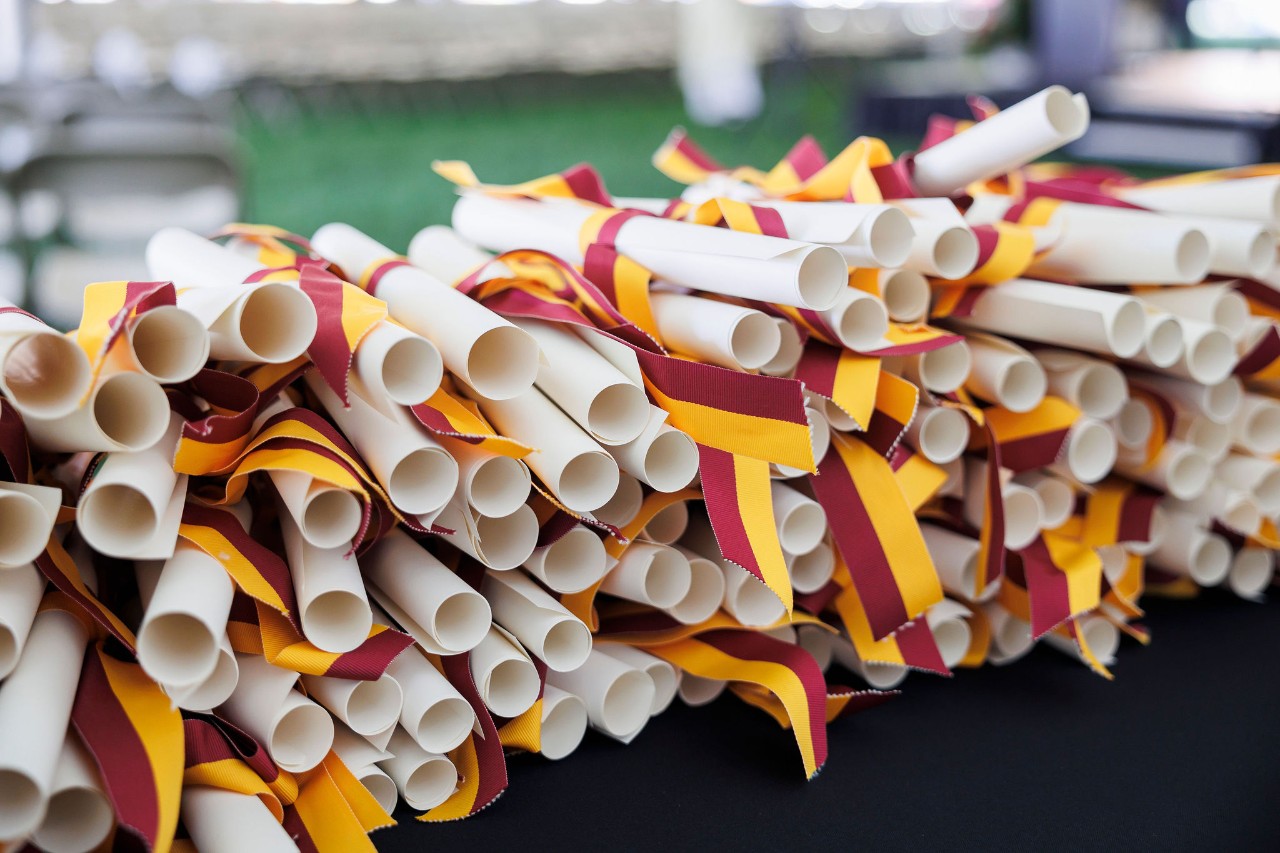 "A nation that is infested with increasing injustices will require social workers who will carry out their practices more prophetically," said Groover. "You must, as social workers, speak the prophetic voices to these times and allow no other professions, including clergy, to intimidate you by telling you 'stay in your lane.' You remind them then that working with a prophetic edge has always been and remains your very lane as social workers."
His final point, that social workers should jump into the political arena to champion equality, dovetailed with his clarion call to graduates to be the voice for the voiceless. He encouraged the class to take a seat at the proverbial table where big political decisions get made to speak up for those who have been dehumanized, oppressed, and discriminated against. 
"We need social workers who will engage the political system as an appropriate means to see to it that those who have been denied because of discrimination will now have a fair shot of enjoying their liberties," he said. "We need social workers who will participate in the political process because the voice and the perspectives and the worldviews of social workers on issues of social justice are immeasurably needed at the tables of decision making."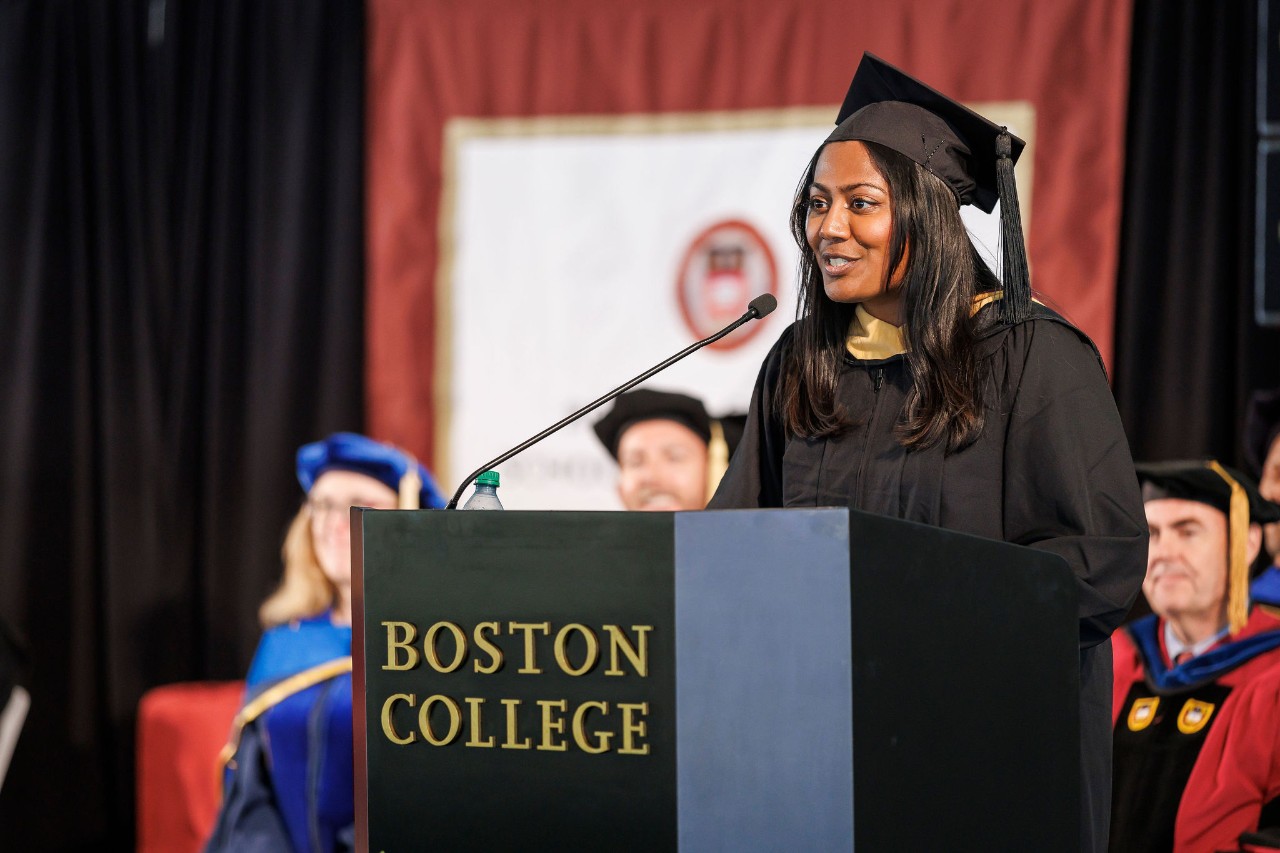 The School awarded diplomas to 311 future decision-makers, including 307 who earned master's degrees and four who earned doctoral degrees. Twelve students who graduated from the master's program received named awards for their outstanding contributions in the classroom, the community, and their field of practice.
Dean Gautam N. Yadama commended the graduates for marshaling their "grit" and "resolve" to address pressing social problems during the COVID-19 pandemic. He said that many graduates have worked to improve the lives of people hit hardest by the health crisis, securing food, money, shelter, and mental health services for some of the most vulnerable people in Boston and beyond. 
"You all have never been more central and essential to securing the common good," he said. "We as a school and all of you have found new meaning, purpose, and a greater urgency to work toward a better and more just world."
Yadama challenged the graduates to "press on" past future hardships to reach their potential. "The future rewards those who press on," he said, quoting a portion of a speech from then President Barack Obama in 2011. "I don't have time to feel sorry for myself. I don't have time to complain. I'm going to press on. So," he added in his own words, "I urge you, press on."
Aishwarya Chitoor Subash, MSW'23, described her peers as selfless changemakers with a passion for learning and giving. She compared the altruism of her classmates to the unrelenting support of her father, who spent countless hours helping her with her schoolwork when she was a kid.
"I have never been surrounded by as many people who are as selfless and compassionate as the students I see around me at this university," said Chitoor Subash, who gave the class greeting. "They are reminders that people are powerful instruments of change and resilience. A reminder to keep learning more from and about people."
She acknowledged faculty for teaching students to welcome change and described her education at BCSSW as "the greatest gift." Reflecting on the little things that she will remember about life at BCSSW, she recalled fits of laughter in class and debates over whether to consult ChatGPT for papers.
"We are writing the end of this chapter today," she said. "Oh, but don't worry—we're just getting started on the rest."
Alejandro Olayo-Méndez, a Jesuit priest and an assistant professor, reminded the graduates that their new mission is to build a kinder and more just world.
After the newly minted social workers received their diplomas, he blessed them in Spanish and English. "May the creator of this vast universe keep you safe as you go forth from this place that has nourished your mind and your spirit," he said in part. "May the almighty look down upon you and give you success in all your endeavors."