COVID-19 has widened the generational divide between older adults and younger people.
The pandemic has reinforced the misperception that older adults are weak and need to be protected. Social distancing has separated grandparents from their grandkids. And studies show that age has dictated how people have handled the virus.
Older adults, for example, have been more likely to follow health guidelines, but people in their 20s and 30s have cut their spending more than people in their 50s, 60s, and 70s.
Cal Halvorsen, an assistant professor in the Boston College School of Social Work, wants to bridge this age gap.
"We need to make sure we maintain and strengthen connections between people of all ages," says Halvorsen, who studies productive aging and self-employment in later life. "There's something powerful about bringing people together from different generations."
Halvorsen recently moved one step closer to reaching his goal, after he was named a senior fellow at Encore.org, a nonprofit that works to bridge generational divides. Over the next two years, he will evaluate its Gen2Gen Innovation Fellowship program, which finds new ways to bring older and younger people together.
Most of the fellows, who range in age from their teens to their 60s, have created nonprofits to improve the lives of millennials or baby boomers. Their ventures include fighting social isolation, helping grandpas become role models for boys, and matching older adults with spare rooms with people who need rooms to rent.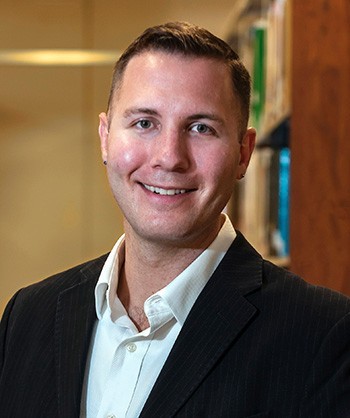 Halvorsen says he will survey the fellows each month and help the program directors interview each of them at least once. He met the fellows in December and talked shop, focusing on how to collect data on topics such as loneliness and how to turn feedback into useful metrics. 
His goal, he says, is to use intel from the fellows to help Encore tweak the program in real time. After the program ends, he'll write a report to summarize his findings. "I'd like to shine a spotlight on the benefits of intergenerational connections," he says. "We need a whole lot more people looking at this from a variety of perspectives."
Research has found that older adults and younger people benefit when they work together. Encore.org helped train a group of older adults to teach children how to read and then placed the group in schools for kids in grades K to 3. Children improved their reading comprehension scores while adults increased their level of physical activity. 
"Kids benefited, older adults benefited, and society benefited," says Halvorsen, who helped conduct the research. "Helping the teachers and students," he adds, "gave the older adults a whole new view of the educational system."
Halvorsen says his work at Encore over the next two years will help him expand the scope of his research. "I would like my future research to look at how older and young people can work together for the common good," he says.