This year's Inclusive Leadership Forum Series was just the beginning of a crucial conversation on diversity and inclusion at the Carroll School and beyond
"It is not enough to feel badly or to feel guilty, you have to ask yourself what have I done to create a more equitable environment," leading diversity consultant and author Carol Fulp told attendees at the Carroll School's final Inclusive Leadership Forum on April 15, 2021. In some ways, the question was a culmination of the yearlong series hosted by the school's graduate programs, aimed at equipping students with the knowledge and skills needed for leadership in today's increasingly multicultural environment.
The five-part series was geared primarily to graduate students, though attendees also included Carroll School faculty and staff. In the wake of renewed struggles over systemic racism in the United States, M.B.A. students in particular had voiced a desire for discussions on the subject of diversity and inclusion.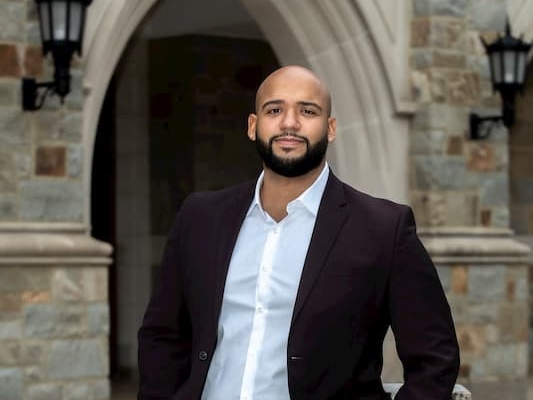 On Thursday, April 15, those discussions culminated in a panel titled "A Discussion with the Graduate Programs Community." Like the rest of the series, it took place over Zoom and featured Fulp, who is also a Carroll School Advisory Board member, with facilitation by student moderator Dewin Hernandez '21, who is the Diane H. Weiss M.B.A. '85 Memorial Fellow. Introducing the final forum, Fulp noted that an underlying theme throughout this series has been the importance of developing effective communication and interpersonal skills, which form the basis of emotional intelligence. "Emotional intelligence is the key skill to being an inclusive leader," she said.
The forum then turned to panelists Collin Kelly, M.B.A. '24, as well as Chang Liu, Daniel Naparstek, Natalie Panico, and Julia Parker, each of whom is wrapping up M.B.A. studies this spring. They answered a variety of attendee-submitted questions with topics touching on women in the workplace, parental leave, anti-Asian racism, allyship with Black communities, and more. Lurking behind the exchanges was a larger question: How do we empower ourselves and fellow students to take action and become inclusive leaders?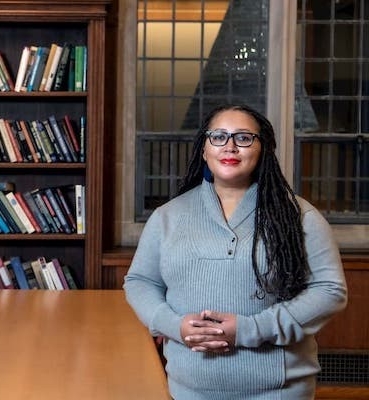 Although the panelists acknowledged that we have a long way to go when it comes to addressing systemic racism and inequality, there were moments of clear optimism as well. Parker shared anecdotes about her classmates helping her address microaggressions and supporting her in classroom settings. Other panelists mentioned the newly created Future Leaders Advocacy and Advisory Group (FLAAG), which will work with the graduate programs to support social and racial justice initiatives at the Carroll School. 
The panel brought the Inclusive Leadership Forum Series to a close, but the forums were "just the beginning of a crucial conversation at the Carroll School," said Andy Boynton, the Carroll School's John and Linda Powers Family Dean, in an email announcing the final forum of the series.
Inclusive Leadership Series: A Year of Urgent Conversation
The first forum, titled "Success Through Diversity: Why the Most Inclusive Companies Will Win," took place on September 21, 2020. Introducing the series, Marilyn Eckelman, associate dean of Carroll School of Management Graduate Programs, noted that the initiative comes in response to students who have "shared their thoughts and stories on the topic of racial injustice and our collective responsibility to address the inequities. They've given us great ideas about how to further educate ourselves as a community." Anchoring the series in a business context, Fulp remarked that focusing on diversity is "good for business. It's the smart thing to do." 
On October 29, 2020, the second installment of the series, "African American Inequality in the United States and the Impact of Unconscious Bias," touched on the history of racism in the U.S. and the importance of business leaders acknowledging and moving past their unconscious biases. The key is realizing that power isn't a zero-sum game. "You get your power from empowering other people….It's not always about you; it's about helping others," said Fulp.
The role of unconscious bias was explored further during the third forum, "Blindspots: Unconscious Bias 2.0," on December 7, 2020. Attendees shared examples of blind spots they had experienced along lines of race, age, and socioeconomic class. One takeaway? The importance of testing your own unconscious bias by assessing "what I did well, how I made an impact, and what I would have done differently" as a way to combat bias.
The fourth forum amounted to a corporate case study of diversity, equity, and inclusion—presenting special guest Eastern Bank President and Vice Chair Quincy Miller. On February 8, 2021, Miller talked about the bank's much-lauded track record of advancing racial equity. At the same time, he noted that the George Floyd killing and the resurgence of Black Lives Matter revealed that "we weren't pushing ourselves hard enough, fast enough, in terms of the work we wanted to do….Part of the beauty around the work of D, E, and I is that the work is never done," he said, referring to diversity, equity, and inclusion.
Wrapping up the fifth and final forum, Fulp's closing advice was to "listen, learn, and enact change." That is, change not only in the classroom and on campus, but also in the corporate world as graduate students take on the roles of future inclusive leaders. 
---
—Rachel Bird, Carroll School News