UPDATED: January 14, 2020
The powder might have been the pandemic, which has had a disproportionate impact on people of color. The spark was certainly the police killing of George Floyd in Minnesota last spring. At that, a crucial conversation exploded across the country this past summer, forcing many white Americans to acknowledge the realities of systemic racism.
Boardrooms and business schools have begun reckoning with these realities as well. The numbers don't lie. While 13 percent of the U.S. population is Black, less than one percent of Fortune 500 companies are led by African-American CEOs. And the representation at elite business schools isn't vastly more impressive. "We knew we needed to do better," says Marilyn Eckelman, associate dean for graduate programs at the Carroll School of Management. "As a business school, we decided to really focus on inclusive leadership."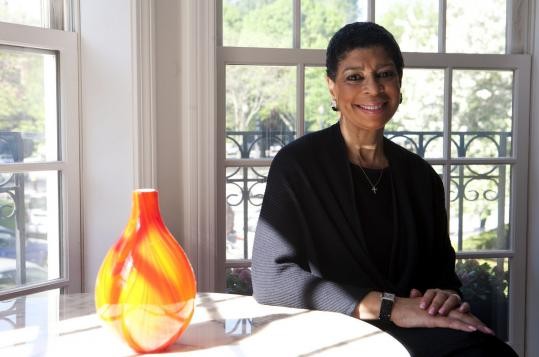 That has led to the school's Inclusive Leadership Forum Series, monthly events running all through this academic year and geared primarily to M.B.A. students. In these online discussions, diversity expert Carol Fulp is giving grad students (and others) guidance and food for thought as they navigate their journeys into the halls of power.
And those students are doing plenty of thinking, organizing, and acting on their own. Notably, a group called Future Leaders Advocacy and Advisory Group (FLAAG) has been active within the school's Graduate Management Association, supported as well by the administration. With an eye fixed on their roles as tomorrow's business leaders, the students are also helping to promote an equitable environment in their communities and at their university.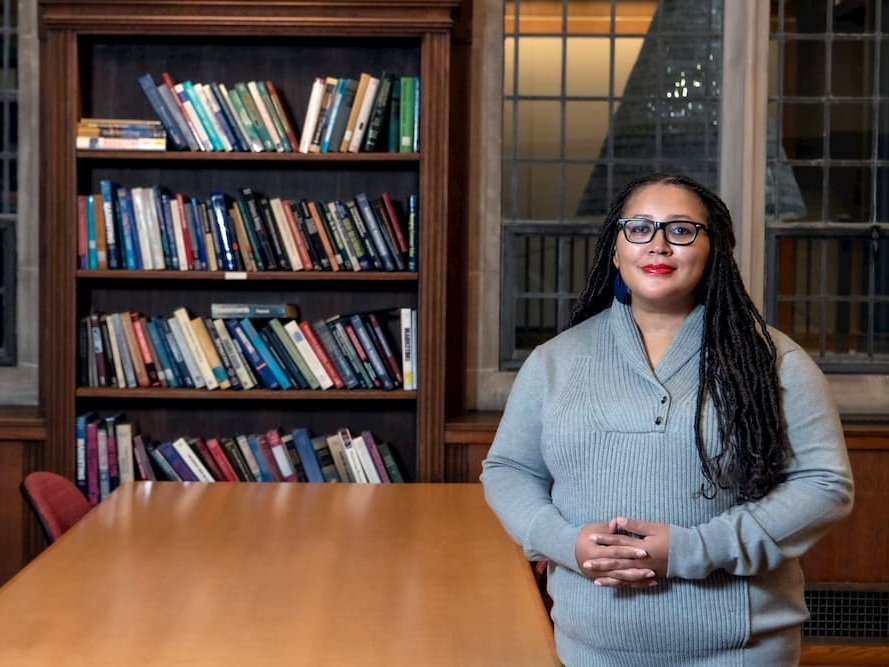 "I think after this summer of unrest, a lot of people came to the realization that they harbor unconscious bias," says Julia Parker '21, who is Black, grew up in Omaha, Nebraska, and serves as FLAAG's community engagement team leader. "We want to promote a conversation around that bias and promote a more inclusive leadership and a more inclusive outlook."
Dewin Hernandez '21, who was born in the Dominican Republic and grew up in Lawrence, Massachusetts, is a founding member of FLAAG as well as executive director of Boston College's Graduate Student Association (GSA). He has also served as a moderator of Fulp's forums.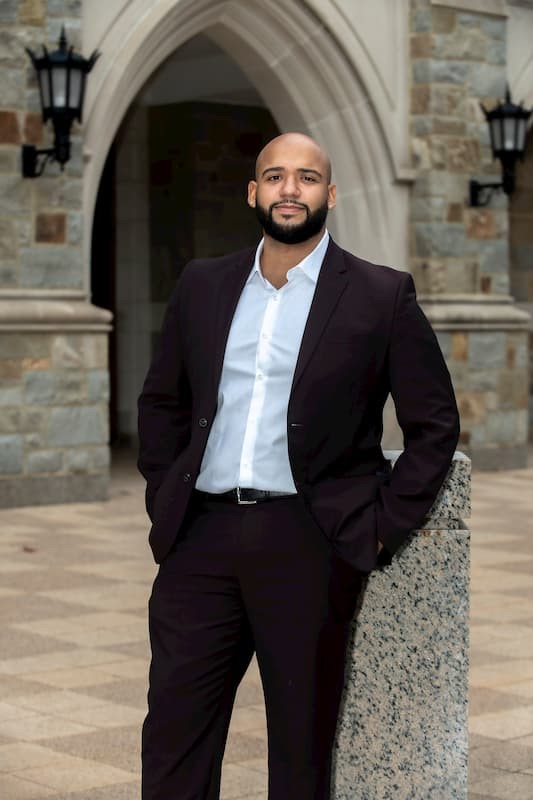 "To me, the value of the forum [series] is to provide students the opportunity to look introspectively at what kind of leaders they want to be," says Hernandez, who will be wrapping up a joint master's degree in management and social work, before moving on to a senior consultant role at Deloitte in their government and public services division. "And to think about diversity and how to be an inclusive leader, to drive business in a way that's equitable and that addresses the triple bottom line—people, environment, and profitability." 
Already a leader on campus (he's also a recipient of the Diane H. Weiss M.B.A. '85 Memorial Fellowship), Hernandez has organized racial justice programming as part of his GSA role. "I want to be intentional about creating a space for learning and a space to really unleash the potential of every individual," he says, adding that he hopes to carry forward that approach into his career.
Maintaining that mindset is important, students say, because if diversity isn't taken seriously in the C-suite, change won't happen throughout the organization. "Leaders inspire," says Kanal Patel '22, FLAAG's vice president for diversity, equity, inclusion, and belonging. "That's the main characteristic of a leader." Together with faculty and administrators, FLAAG has helped call attention to questions such as the need for more diverse case studies in management courses.
Students have also been working with Admissions staff to possibly connect accepted students with current students of the same background. "If a student from Panama is accepted and is considering BC, it would make sense for him to hear from" an alum from his country or region, says Jack Ryan '22, who is from Barrington, Rhode Island. "It'd be more relatable than hearing from me, a white guy who grew up in the Boston area."
Patel was born in India and raised in Toronto. She is a part-time M.B.A. student and a full-time senior financial analyst at Dell Technologies. "My firsthand experience as a first-generation student and an immigrant has made me passionate about inclusive leadership," she says. "This country is considered to be a melting pot, but there's still one culture that considers itself dominant over the others."
Like Patel, many graduate students have extensive professional experience—previous, ongoing, or both—so they have more than an academic understanding of organizational dynamics. For example, Parker was the executive director of the Omaha Small Business Network for six years, focusing on low wealth neighborhoods. While she is a full-time student now, she also serves as director of economic development for the Dorchester Bay Economic Development Corporation and engages in micro-investing in minority-owned startups.

On December 7, the Carroll School of Management held its third forum on inclusive leadership, part of a year-long series. The latest event took a more personal look at blind spots and unconscious bias (addressed also during the second forum). "We're always going to have blind spots. We're not perfect. We're human," said diversity expert Carol Fulp, adding—"It's our responsibility to be monitoring those blind spots." Attendees shared examples of blind spots they had experienced along lines of race, age, and socioeconomic class. Fulp encouraged listeners to test their own unconscious bias by assessing "what I did well, how I made an impact, and what I would have done differently" to combat bias.
—Carroll School News
"Of course, I have experience with micro-aggressions in the boardroom," Parker says. "I have encountered a lot of unconscious bias. People just don't know what they don't know. And I have also experienced gender-based discrimination. I think there's been a shift. Before, the mentality was 'grin and bear it and move on.' Now it's very much an imperative that we call these things out, in a well-intentioned and progressive way."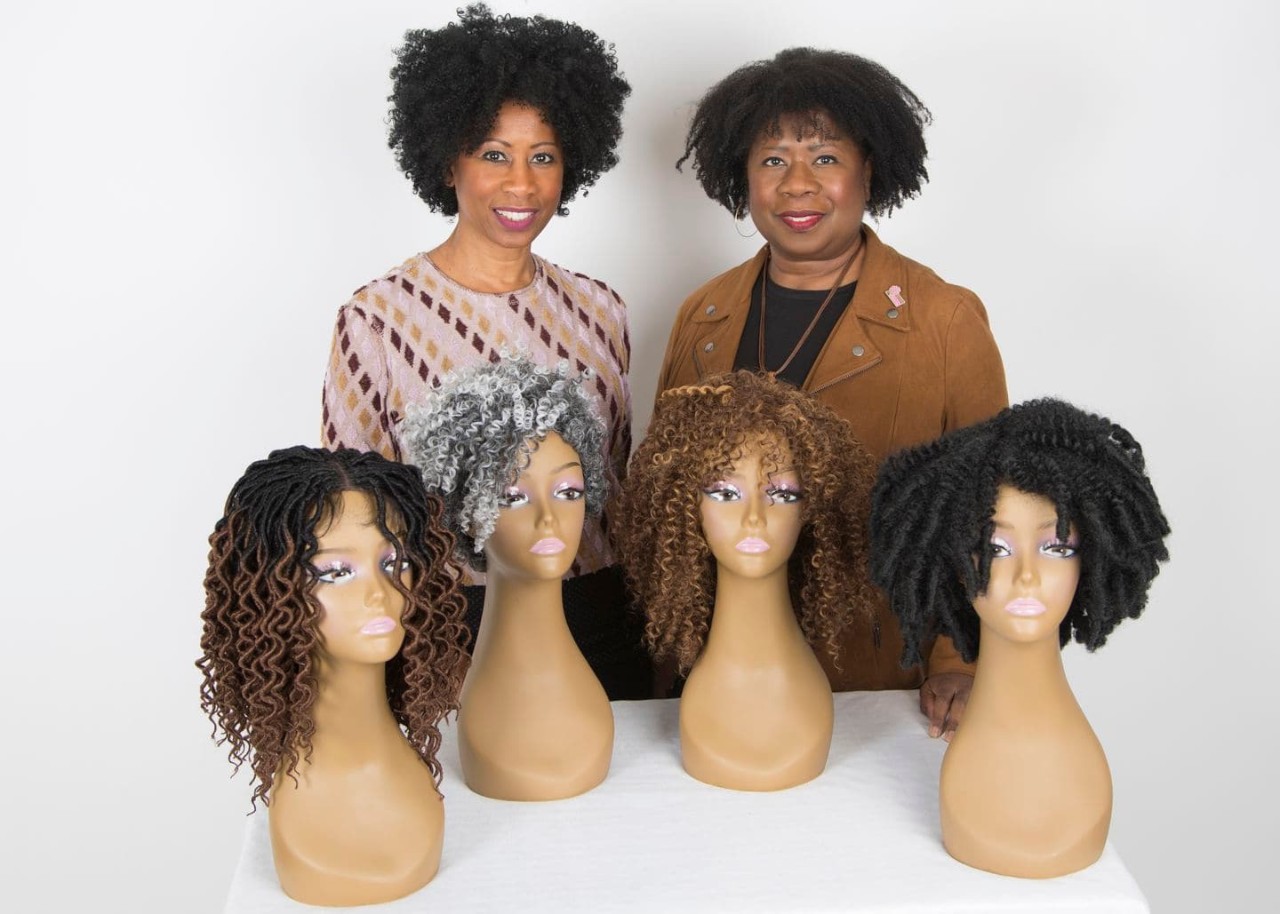 Even as students, many of the Carroll School's aspiring leaders are already working to promote diversity and inclusion. Through another BC graduate student organization, IntEnt, Jessica Hanway '22 has partnered with a local Black-owned startup, Coils to Locs. The company is working to reduce disparities in health care by producing Afro-textured wigs for cancer patients, which are typically (and indefensibly) hard to come by. Hanway has been helping Coils to Locs conduct a supply chain analysis.
Hanway, who is white, takes inspiration from the stories of the Coils to Locs co-founders, as well as of Carol Fulp. All three are African-American women who left secure jobs to start their own organizations aimed at closing gaps in society. "They've shown that people can take risks in their lives to work on issues they care about," says Hanway, who is a recipient of the Ruth and Stephen Barrett Family Graduate Fellowship. "It's motivated me to try to follow that work and make changes in the world."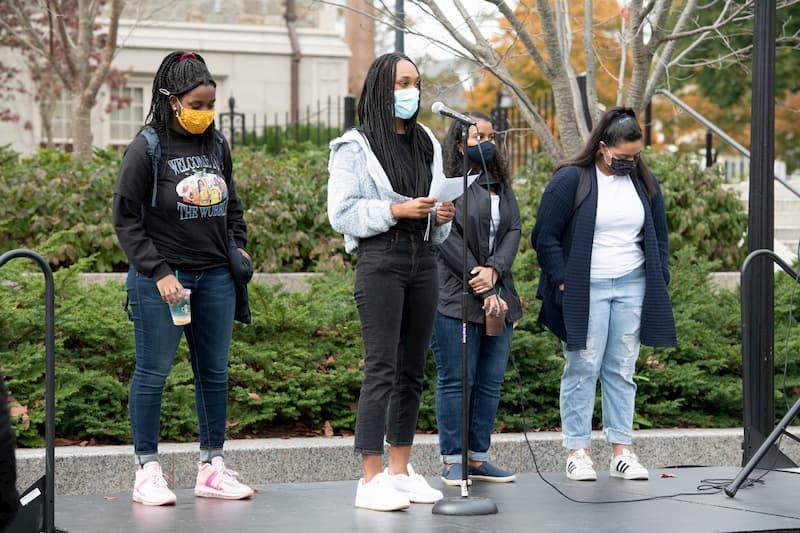 While higher education, along with the rest of society, has miles to go when it comes to fighting racism, the resources to do so exist at Boston College, thanks in large part to students making the time to come together and seek solutions, not to mention a receptive administration. (John and Linda Powers Family Dean Andy Boynton took part in a campus solidarity event for racial justice in October and appointed Fulp to the Carroll School's Board of Advisors.)
For white students looking to become allies, "the outlets are there at BC," says Ryan. "It's a choice you make to either stay in your bubble or turn to these avenues that break you out of your bubble. You can either engage with [diversity as an issue] and make it a priority and expend mental energy on it, or go about your life and not think about it. But I think the takeaway from this summer was that ignorance is not a good excuse anymore."
---
Patrick L. Kennedy, Morrissey College '99, is a contributing writer at the Carroll School of Management.
Banner image by Lee Pellegrini, Office of University Communications