The Carroll School of Management has launched a yearlong series of forums on the topic of "inclusive leadership," featuring a noted consultant and author who told students and others that top companies are seeking to forge bold initiatives on diversity—"And we're going to need inclusive leaders to guide us."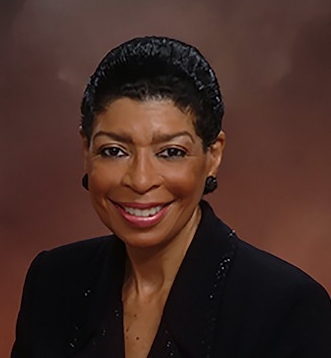 The 90-minute event kicked off the Inclusive Leadership Forum Series, which is geared primarily to students in the Carroll School's graduate programs. In the wake of renewed struggles over systemic racism in the United States, M.B.A. students in particular voiced a desire for discussions on the subject of diversity and inclusion.
"We have listened," said Andy Boynton, the Carroll School's John and Linda Powers Family Dean, likening this forum series to other Boston College initiatives aimed at addressing racial inequities and encouraging fresh perspectives. The Carroll School series is focused especially on helping to equip students with the knowledge and skills needed for leadership in today's increasingly multicultural environment.
"And I'm thrilled that the forum series will be facilitated by Carol Fulp," Boynton said of the featured speaker, who is CEO of Fulp Diversity, LLC. She previously served as president and CEO of The Partnership, Inc., New England's premier organization dedicated to bolstering the region's competitiveness by attracting and developing multicultural professionals.
Fulp is expected to lead as many as seven more forums during this academic year, on topics such as the business imperative of diversity and how millennial values are helping to reshape corporate values, said Marilyn Eckelman, associate dean of Carroll School of Management Graduate Programs, which is coordinating the series. The second forum, scheduled for Oct. 29, will address the question of overcoming unconscious bias and how to be anti-racist in the workplace.
"We've started a conversation on the business advantages of diversity and inclusion, and it's the first of many conversations," said Eckelman, adding that the initiative comes in response to students who have "shared their thoughts and stories on the topic of racial injustice and our collective responsibility to address the inequities. They've given us great ideas about how to further educate ourselves as a community."
After brief introductions by Boynton and Eckelman at the opening forum, Fulp invoked a variety of studies pointing to those business advantages. "At the end of the day, global corporations have to reflect the myriad of markets they serve," she explained. Later on, she added, "As business leaders we have to understand that everyone brings something different to the table. And that difference is the marketplace."
Dewin Hernandez, M.B.A./M.S.W. '21, facilitated questions from students, one of whom asked about how to foster diversity when the leadership of an organization is not especially interested in doing so.
"Many organizations are like that," Fulp replied, making the point—"Just because someone is a white male doesn't mean you don't have an ally." She suggested identifying the leaders who are most likely to listen to these concerns, and start by asking their opinions on how best to "move the organization" on diversity issues. That's how leaders begin to learn about diversity and take the first steps toward enacting change, "so they could own it and be proud of it."
Underscoring the urgency of such steps (even small ones at first), Fulp added, "We are leading through changing times. We are in a particular moment that we have to seize."
At the end of the forum, Boynton remarked, "We're all in, and we're looking forward to the next session."
---
Header image via The Boston Globe