Whether they're from geographic places like East Asia, or creative places such as the world of modern dance and its application to organizational behavior, the new Carroll School faculty bring a lively array of of experiences and interests to their departments and classrooms. Here's a look at five of the new faculty members—scholars and teachers who model the life of the mind for their students. (See full list of new faculty in sidebar to the right.)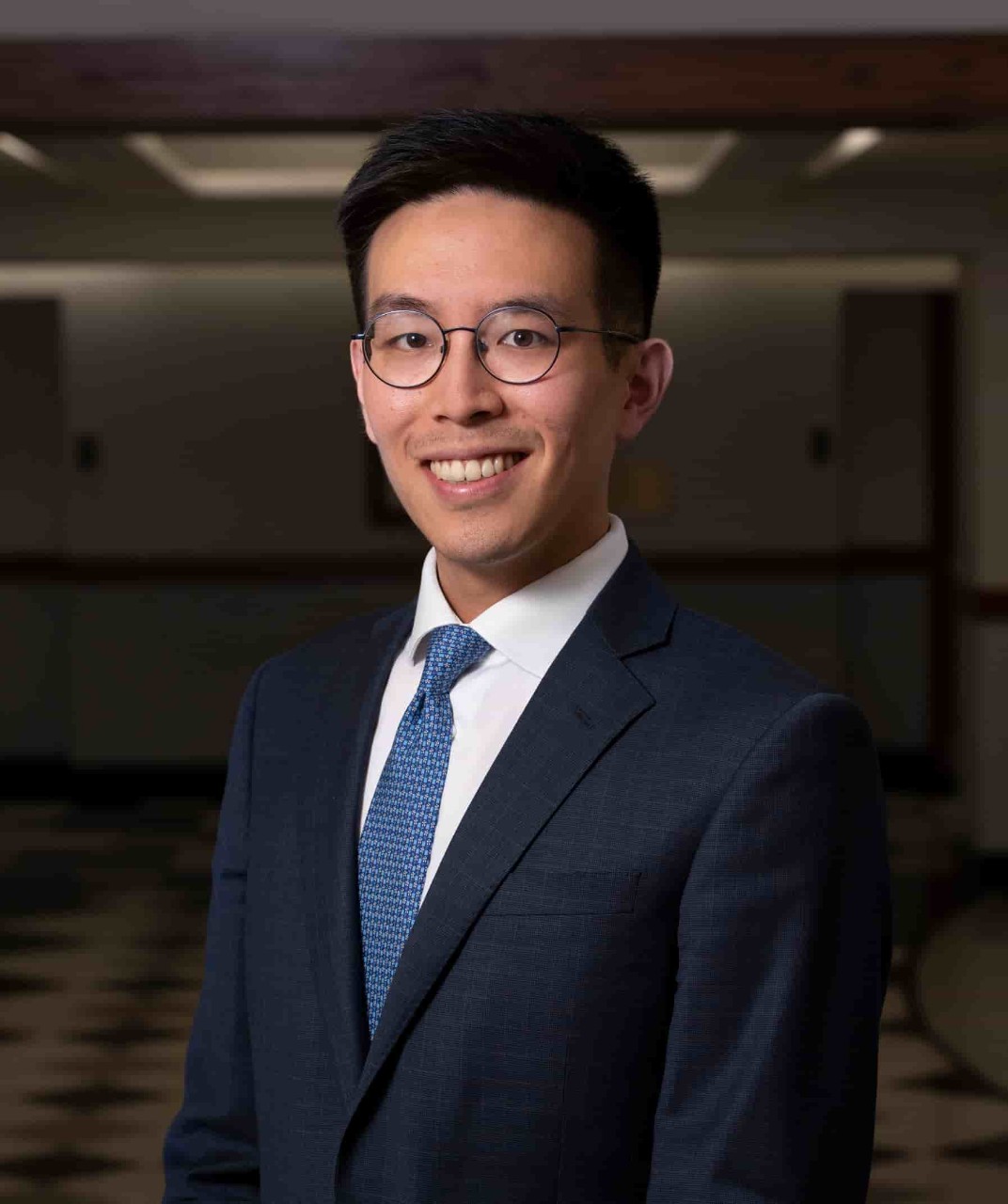 Do Yoon Kim, Information Systems
Do Yoon Kim comes to Boston College from just across the Charles River, where he recently finished his doctoral dissertation at Harvard Business School. His dissertation, "Opening for change: Ecosystem changes from open source software," analyzed the benefits and challenges of firms innovating alongside free and open source software communities. Kim says that his research "builds on the insight that collaboration leads to innovative outcomes, both offline and online. Along those lines, I hope to teach the importance of working with the people around you and achieving more than any one person would be able to."
South Korea–born, Kim came to the U.S. as a high school student—and he has kept his global outlook. His forthcoming paper in the Strategic Management Journal, "The Ethnic Migrant Inventor Effect: Codification and Recombination of Knowledge Across Borders," explores the "cross-border transformation of knowledge" and was co-authored by another researcher with international educational experience. 
RESEARCH INTERESTS
Innovation
Technology strategy
Digitization
Open source software
Immigration
As a professor, Kim says he enjoys "interacting with students, which always leads to stimulating discussions, especially when answering their questions. It really makes you re-evaluate fundamental assumptions in your theories, and makes you think on your feet."
Larisa Kovalenko, Marketing
Winning a lawsuit is always a good thing, right? According to research by new Assistant Professor of Marketing Larisa Kovalenko, the answer isn't always that simple. Her recent article in the Journal of Marketing says "in the short term, filing a trademark infringement lawsuit and even winning this lawsuit negatively affects firms' stock performance" (basically because the publicity alerts stakeholders to a trademark problem that most didn't even know existed). Despite this counterintuitive finding, Kovalenko and her co-authors reassure us that in the long term, winning a trademark lawsuit "results in an overall positive net effect for the winning firm."
This paper illustrates how Kovalenko positions her research at the intersection of marketing, finance, and law. The professor—who is from Russia and earned her M.B.A. in Turkey—explains that she focuses her research especially on the "financial consequences of branding decisions and marketing actions." In addition, her teaching style "places a lot of emphasis on the real-life application of the concepts that I teach."
RESEARCH INTERESTS
Marketing strategy
Brand protection
Brand valuation
Product innovation
Indeed, Kovalenko says: "I am a strong believer in learning by doing." She says one of her goals as an educator is "to build collaborations with local companies interested in working with students and initiate company-sponsored projects in which students will have an opportunity to work on real marketing problems."
Eleven On Board
Jon Beebe, Lecturer, Operations
Nathan Dong, Assistant Professor of the Practice, Finance
Melissa Fitzpatrick,
Assistant Professor of the Practice, Portico
Do Yoon Kim, Assistant Professor, Information Systems
Larisa Kovalenko, Assistant Professor, Marketing
Andrey Malenko, Associate Professor, Finance
Pilar Opazo, Assistant Professor of the Practice, Management & Organization
Bess Rouse, Associate Professor, Management & Organization
Xi Shan, Visiting Assistant Professor, Operations Management
Rachel Spooner, Assistant Professor of the Practice, Business Law & Society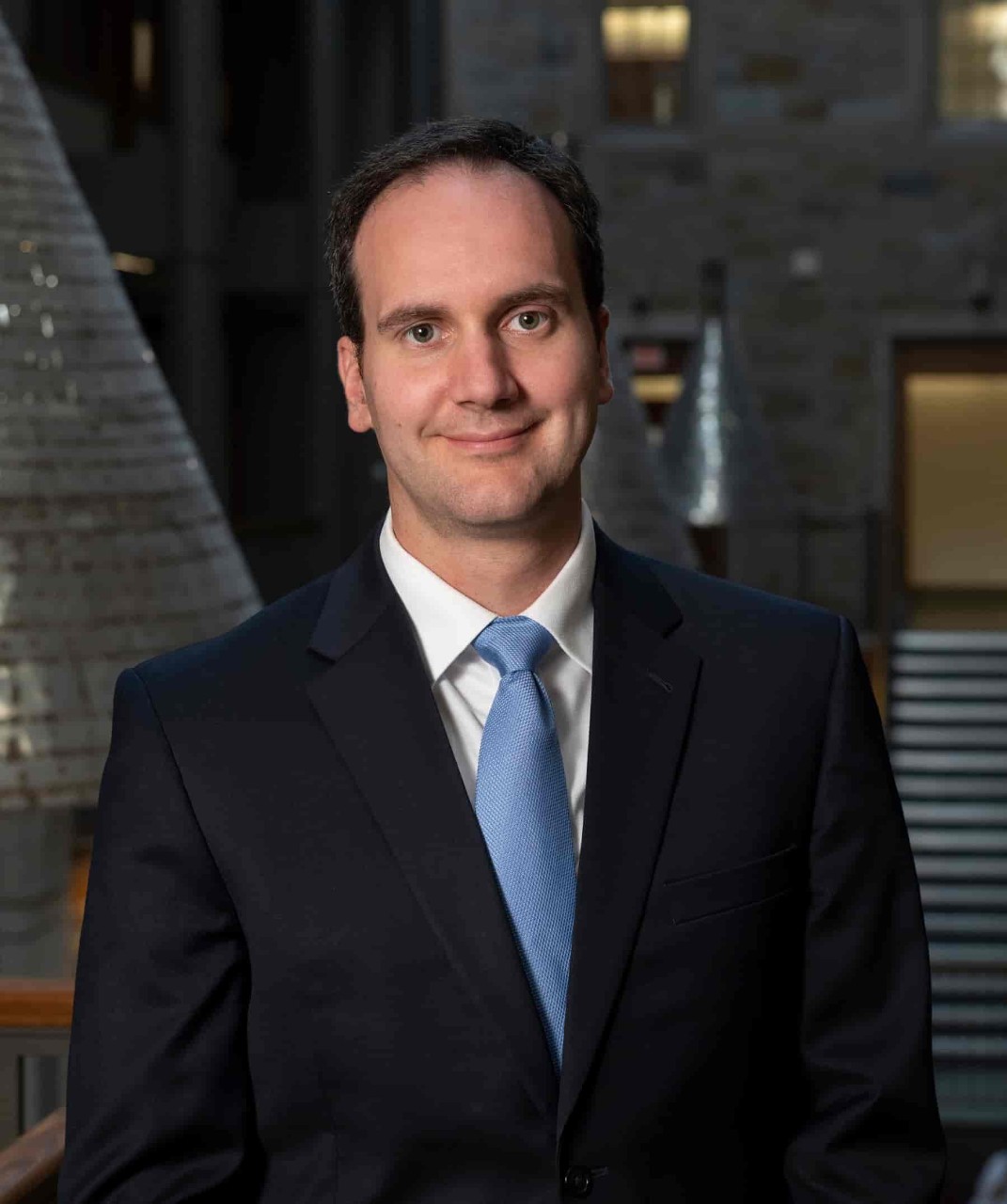 Andrey Malenko, Finance
Andrey Malenko is another new faculty member who made his passage to the Carroll School from across the Charles—specifically, from the Sloan School of Management at MIT. He has traveled greater distances, though, as a student and scholar. After earning his undergraduate and two master's degrees from the New Economic School in Moscow, Malenko ventured to California for his doctoral work at Stanford University.
Malenko serves on the editorial boards of some prominent academic publications, including the Journal of Finance. In his own research, Malenko says he studies "the role of information in the financing of firms, corporate governance, and organizational design, using the tools of microeconomics and game theory to provide a rigorous theoretical analysis of these issues." Students in Malenko's finance classes have plenty of opportunities to enter his world of research. Malenko says, "Especially in more advanced classes, I try to tie in the concepts I teach to existing evidence on these concepts from academic research, including from my papers."
This evidence-based teaching style goes both ways. Just as students can draw lessons from Malenko's research on financial concepts, he also looks to learn from his students. He says, "I like teaching cases because students' questions and remarks often highlight interesting aspects of applied corporate finance problems that may deserve a more in-depth research analysis."
RESEARCH INTERESTS
Corporate Finance
Corporate Governance
Information Economics
Auctions
Organizational Economics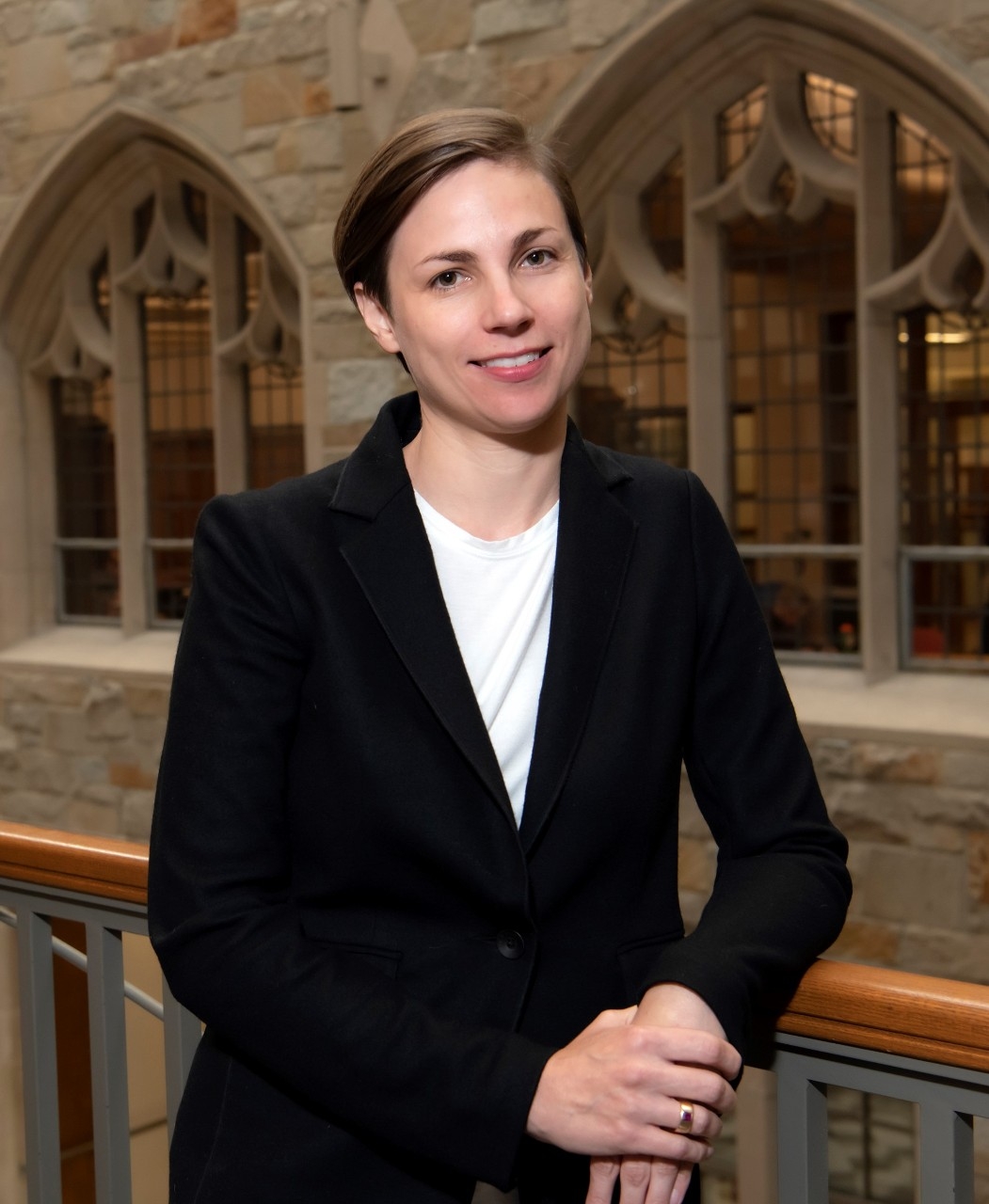 Bess Rouse, Management & Organization
Modern dancer, brain imaging researcher, production coordinator for a performing arts non-profit, and managing director of a dance company—Bess Rouse's path toward academia has been a circuitous one. However, she's never left this past behind her, as either a graduate student at the Carroll School (where she picked up her Ph.D. in 2013), or more recently as a professor of organizational behavior at Boston University. "All of this experience has been invaluable and shaped what I research and how I teach," says Rouse, who returns to the Carroll School this coming January.
RESEARCH INTERESTS
Creativity
Identity
Idea generation
Collaboration
Work relationships
You can see the creative influences of her past experience in her chosen areas of study, where she "examines how our psychological relationships with the ideas we generate, the people with whom we work, and the organizations of which we are a part influence how we collaborate." Unlike some who rely exclusively on quantitative analysis for their research, Rouse prefers to use "qualitative methods—interviews and observations—in contexts where creative ideas are of primary importance—startups, video game design, modern dance, advertising, product design, and public relations."
In the classroom, Rouse works "to establish an environment centered on respectful engagement and where moments of connection within the classroom can lead to experiences of meaning, engagement, and learning both for students and for me."
Any words of advice for her new students? Rouse's broad background has shown her the merits of open-minded exploration—"I'm a pretty strong believer that you don't always have to have a clear idea about where you are going, as long as you are doing things that are interesting, engaging, and challenging to you."
"

...you don't always have to have a clear idea about where you are going, as long as you are doing things that are interesting, engaging, and challenging...

"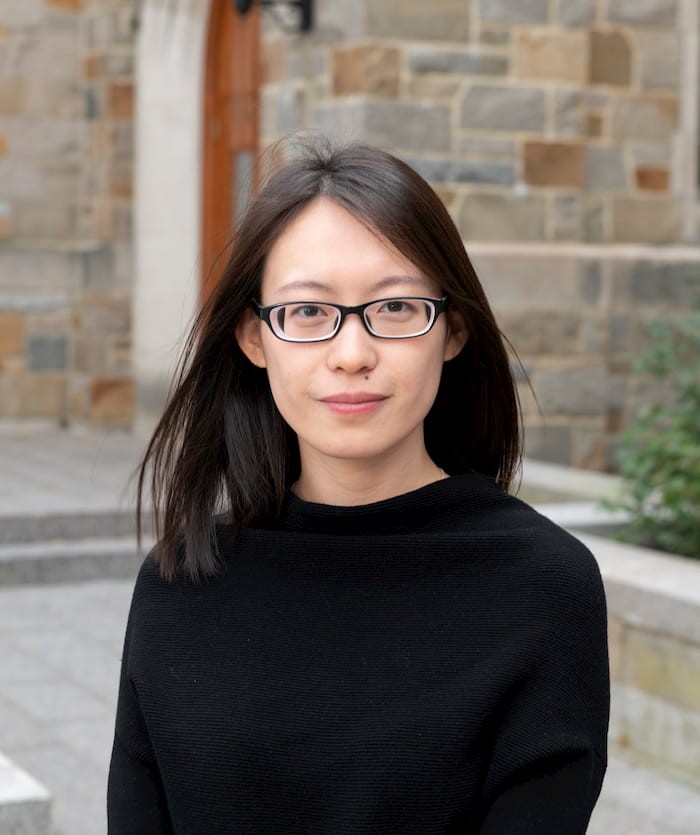 Lai Wei, Operations
The snob effect. Free shipping. Luxury products. Lai Wei, the Carroll School's newest Assistant Professor of Operations Management, studies them all. Her research, which focuses on retail management, explores "emerging retail practice and customer behavior that affects multiple aspects of the retailing industry, including the logistics strategy, inventory policy, and the product and pricing strategy."
In the classroom, Wei's class Business Statistics combines her own research areas with a variety of statistical methods. She says the retailing industry has been "widely using and [is] still actively experimenting on various statistical methods, especially about learning customer preferences and purchase behavior." Wei uses her experience with research to provide students with real-world examples, so they can see "connections between the techniques taught in class and the applications in practice."
Outside of the classroom, Wei also is quick to acknowledge that her research is more than academic. It's a little personal, too: One stream of that research relates to fashion and luxury—and, she reveals, "I am also a fan of fashion, beauty, and the luxury industry in general."
RESEARCH INTERESTS
Omni-channel and e-commerce logistics
Inventory management
Product strategy
Pricing analytics
Rachel Bird is the Content Development Specialist at the Carroll School.