Connell School of Nursing Dean to step down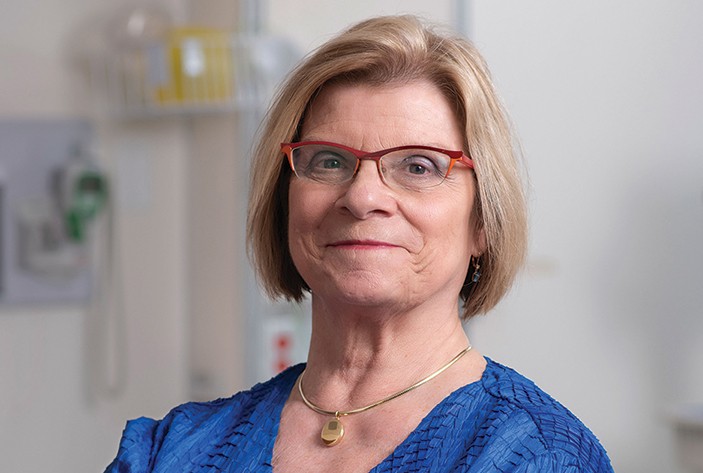 Dean and Professor Susan Gennaro, an internationally recognized nurse scientist who has led the Boston College Connell School of Nursing (CSON) since 2008, announced in July she would step down as dean at the end of the 2020–21 academic year. She will remain a member of the Connell School faculty. 
Gennaro's standout achievements are many, and include the advancement of academic excellence and curricular change at CSON, notably in the establishment of the Doctor of Nursing Practice program in fall 2019.
A vital part of a university grounded in Jesuit ideals, the Connell School under Dean Gennaro has focused on nurturing the whole person and using knowledge in service to others. Initiatives that promote social justice range from the KILN program, which supports students who are the first in their families to attend college or whose backgrounds are underrepresented in nursing; to educational partnerships with university affiliates in Europe, South America, and Australia; to international service trips to care for and provide health education to local and indigenous communities.
Gennaro is co-principal investigator of a major study, funded at the NIH's National Institute of Minority Health and Health Disparities, of a prenatal care intervention for pregnant minority women experiencing emotional distress. She also is editor of the highly ranked Journal of Nursing Scholarship.
After retiring from her deanship, Gennaro plans to focus on her research, the journal, and on other scholarly and teaching activities.