Connell School of Nursing Dean and Professor Susan Gennaro, an internationally respected nurse researcher who has led the Connell School since 2008, has announced she will step down as dean at the end of the 2020-21 academic year. She will remain on the Connell School faculty.
"I am proud of what the faculty and I have been able to do at the Connell School of Nursing," said Gennaro, ahead of starting her 13th year as dean. "We have made substantive progress in meeting all of our strategic aims. It has been an honor to serve and I look forward to continuing to serve as a very productive faculty member."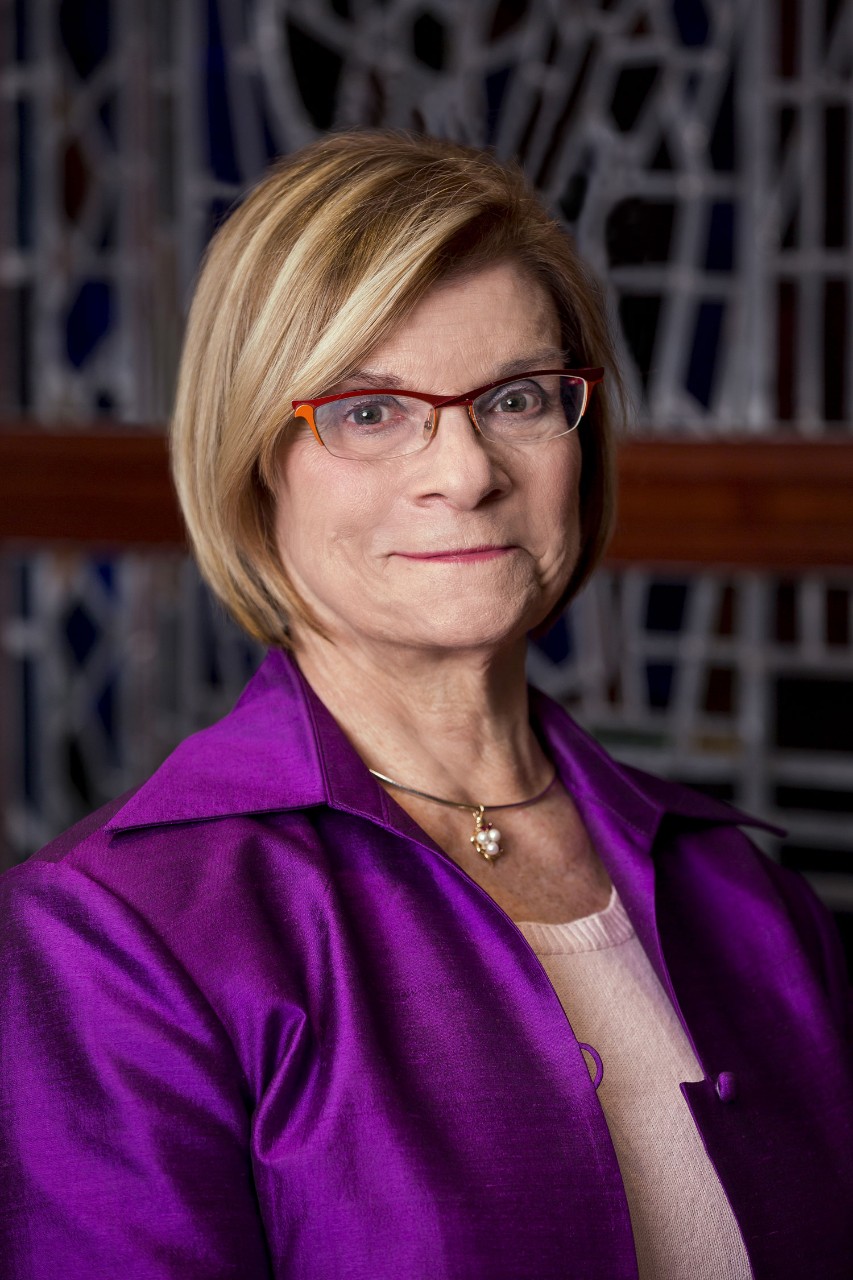 A distinguishing aspect of Gennaro's tenure has been the advancement of academic excellence in the context of values-based student formation. To that end, retreats like SCRUBS for undergraduates and VITALS for graduate students were instituted. Curricular change has occurred on all levels, most notably the Doctor of Nursing Practice program which was launched in 2019. This new degree program educates advanced practice nurses at the highest level and represents the new gold standard for preparing nurse practitioners.
In addition, Gennaro has overseen the introduction of several international programs which have provided undergraduates and graduate students with clinical and cultural experiences that have expanded their understanding of global health care issues and disparities. The Connell School also has formed collaborations with two Swiss universities, Haute École de Santé Vaud and LaSource, and with Pontifical Catholic University of Chile.
One of Gennaro's special commitments has been to build a diverse and inclusive CSON community. She cites programs like the Seacole Scholars and KILN (Keys to Inclusive Leadership in Nursing) as initiatives that nurture and promote future nurse leaders who may be first-generation students or come from backgrounds traditionally underrepresented in professional nursing.
"Susan Gennaro and I initially got to know each other in our first year as Boston College deans during the 2008-2009 financial crisis," recalled Provost and Dean of Faculties David Quigley. "In the dozen years since, I've learned a great deal from her and have always admired her passion for nursing education and research and for the Connell School community. Dean Gennaro will leave behind quite a legacy as she prepares to step down as dean in the summer of 2021, and all of us at Boston College are better for her leadership."
Her leadership skills and acumen were needed like never before when the COVID-19 pandemic reached Massachusetts, disrupting not only teaching and learning at the school, but also affecting the clinical placements for students and the health and safety of faculty serving in hospitals and other medical settings.
Gennaro met regularly with other schools of nursing deans and deans at Jesuit universities and colleges, and she and her team worked with the state board of nursing to have virtual simulation satisfy the direct patient care requirements so students could sit for their licensure exams. Gennaro even found herself riding around Boston bringing KN95 masks to faculty members who were working in hospitals and other settings that lacked sufficient personal protective equipment.
"I am dedicated to seeing the Connell School of Nursing through its reopening during COVID," said Gennaro. "I'm gratified to think that by the time a new dean is here, we will be in a much better place in terms of the virus and it will be a good time to turn things over to the next person."
Gennaro hopes that lessons learned from the pandemic experience will improve health care in the U.S. Not only does there need to be better stockpiling of PPE, she said, but "there's a realization we need to focus on areas we haven't thought enough about, such as health promotion, mental health, and support for new mothers. We need to expand telehealth visits and let nurse practitioners work to the full scope of their abilities. And we need to make sure nurses are at the table when decisions and policies are made."
Gennaro's research focuses on perinatal nursing and improving outcomes for preterm babies and their mothers. She is the co-principal investigator of a study, funded by the National Institute of Minority Health and Health Disparities at the NIH, of a prenatal care intervention for pregnant minority women experiencing emotional distress. Conducted in Ohio and The Bronx, the study seeks to determine if cognitive behavioral interventions to promote healthy lifestyle behaviors, such as following good nutrition and walking, can lessen anxiety, stress, and depressive symptoms. She also is editor of the highly ranked Journal of Nursing Scholarship, which has a readership of more than 130,000 nurses in more than 100 countries.
After stepping down as dean, Gennaro said she plans to focus on her study and the journal she edits, as well as her other scholarly and teaching activities.
"This has been a fabulous place to be dean," she added. "The Connell School is situated in a University and in a city that have wonderful resources. The values of Boston College align with my own. I know the next dean will enjoy working at an institution that really lives its mission."
Quigley said a committee will be created to begin the search for the Connell School's next dean.
Kathleen Sullivan | University Communications | July 2020