Originally published in the inaugural edition of Carroll Capital, the print publication of the Carroll School of Management at Boston College. Read the full issue here.
When the College of Business Administration building—known as Fulton Hall—opened in the fall of 1948, The Heights reported that the new facilities were "complete in all the tangible elements necessary for the sound and thorough training of business administration." Students could study in the 50,000-book capacity library, tour the Exhibition Room displaying goods made in New England, or even try operating a lathe machine in the Industrial Management Laboratory.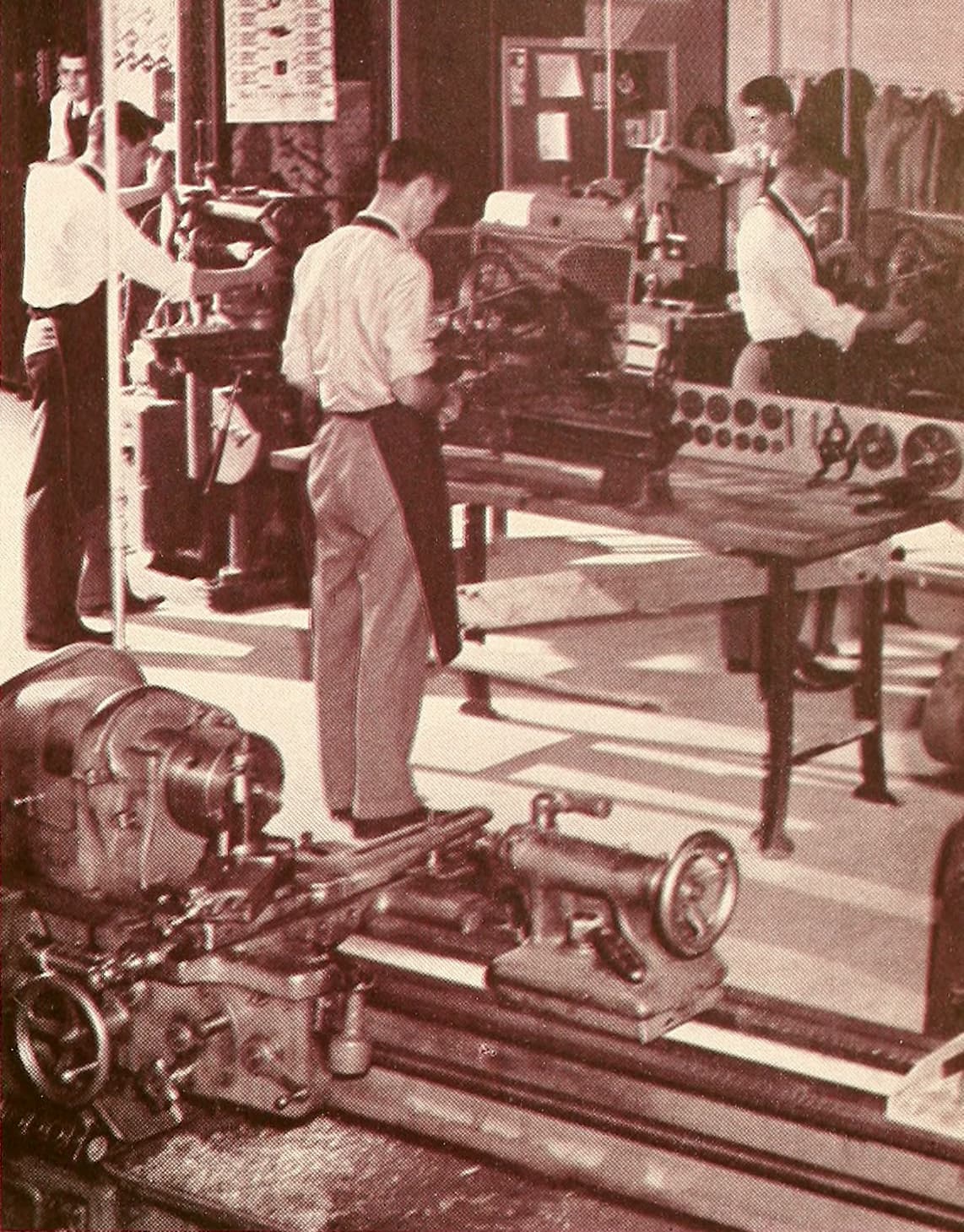 The laboratory, one of the first of its kind among colleges, was established to help ensure that students were familiar with operating conditions in industries, like manufacturing, which they may have been heading into after graduation. This commitment to hands-on learning hasn't waned over the years, but it has changed shape.
These days, if you find yourself in one of the state-of-the-art Maker Labs in the 245 Beacon Street building, which opened in 2022, you won't find anyone learning how to use a power saw, but you may come across students crafting robots powered by Circuit Python code for Physical Computing class.
The premise is unchanged: Future business leaders need hard skills to go along with their big ideas. Whatever the next wave of innovation is, there will be a Carroll School class dedicated to helping students gain the necessary skills in tangible ways.