Originally published in the inaugural edition of Carroll Capital, the print publication of the Carroll School of Management at Boston College. Read the full issue here.
---
Being able to think broadly, creatively, and analytically has empowered some of the brightest minds of industry, from Thomas Edison to Steve Jobs. Carroll School students have embraced that idea, taking advantage of multiple pathways between management and the arts and sciences at Boston College. The business world will be better for it.
Thomas Edison—perhaps the greatest American inventor and innovator—was known to remark on more than one occasion, "Ah, Shakespeare. That's where you get the ideas!" I'm not exactly sure what he meant by this. I do not know if Edison's pursuit of the incandescent light bulb (one of his signature inventions) was somehow inspired by King Claudius's command in Hamlet, "Give me some light!" I have no idea if his thinking about the phonograph (which he also invented) was influenced by the mysterious noises that enthralled Caliban in The Tempest.
What's clear is that Edison was fond of analogy and metaphor, as in, "Now is the winter of our discontent" (Richard III). He believed that the ability to see analogies was the key to invention. For example, he looked at the way messages flow through telegraph equipment and conceptualized an analogous flow of electricity through wires and filaments. That was part of Edison's musing about the electric light bulb, which came several years before his creation of the first patented movie camera.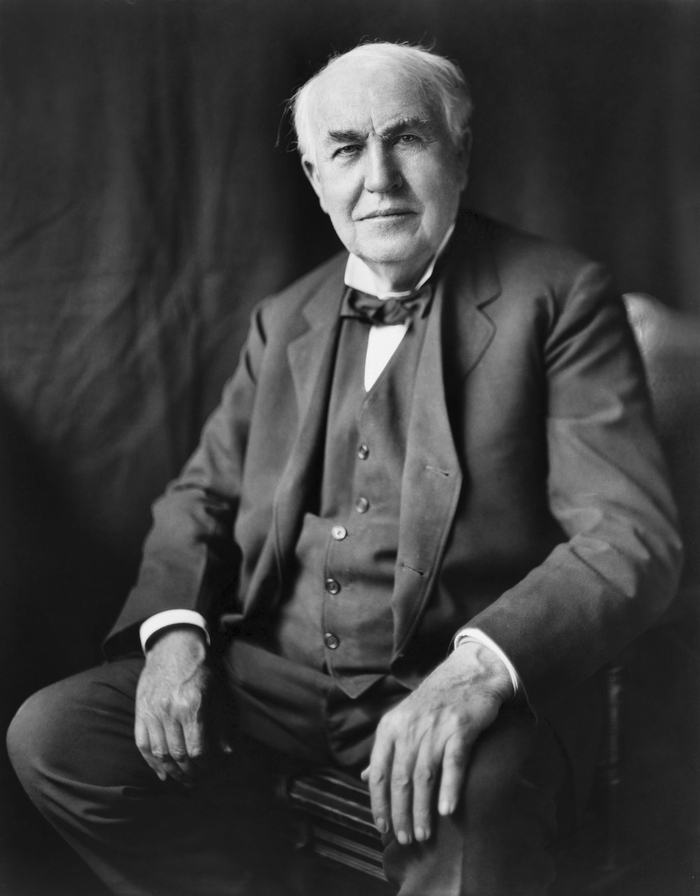 Indeed, Edison believed that the best learning was diverse learning, and he wanted all of his collaborators to know a lot of different things. All prospective employees took a written test of 150 questions geared toward different jobs and classifications. College graduates were asked a raft of questions like "What is the first line in the Aeneid? Who composed Il Trovatore? What voltage is used on streetcars?" Cabinet makers were asked: "Which countries supply the most mahogany? Who was the Roman emperor when Jesus Christ was born?" Edison demanded scores of 90 percent or better for those who would enter into what became known as his "invention factory" in Menlo Park, New Jersey. The message: People need to think elastically and creatively no matter what job they're doing; an engineer could learn a thing or two from Shakespeare.
Roughly a century and a half later, the worlds of management—and management education—are slowly catching up with Edison and other iconic figures. Leaders in industry and management education have begun to grasp (at least in principle) the value of widely diverse learning, along with the need to create and employ professionals who think broadly, creatively, analytically. Such ways of thinking may be lagging in some organizations, but they're essential to a management education at a liberal arts university, notably a Jesuit one. Which is why, at the Carroll School, we have spent much of the past decade or so building a bridge to the arts and sciences. In fact, it is not uncommon for our undergraduates to take a majority of their courses in the humanities and natural sciences.
All that raises a bracing question: Is management a liberal art?
"

Management is what tradition used to call a liberal art—'liberal' because it deals with the fundamentals of knowledge, self-knowledge, wisdom, and leadership; 'art' because it deals with practice and application.

"
The question could sound strange, given that schools of management are clearly separated from the arts and sciences in the modern research university. It is common knowledge, or should I say perception, that business education is more about "doing" than "knowing." And how many practitioners of finance or business analytics, young or old, would say that their discipline is a liberal art? Hopefully more than in the past.
Peter F. Drucker, the founder of modern management theory, addressed these questions head-on. "Management is what tradition used to call a liberal art—'liberal' because it deals with the fundamentals of knowledge, self-knowledge, wisdom, and leadership; 'art' because it deals with practice and application," he wrote. "Managers draw upon all of the knowledges and insights of the humanities and social sciences, on psychology and philosophy, on economics and history, on the physical sciences and ethics. But they have to focus this knowledge on effectiveness and results…."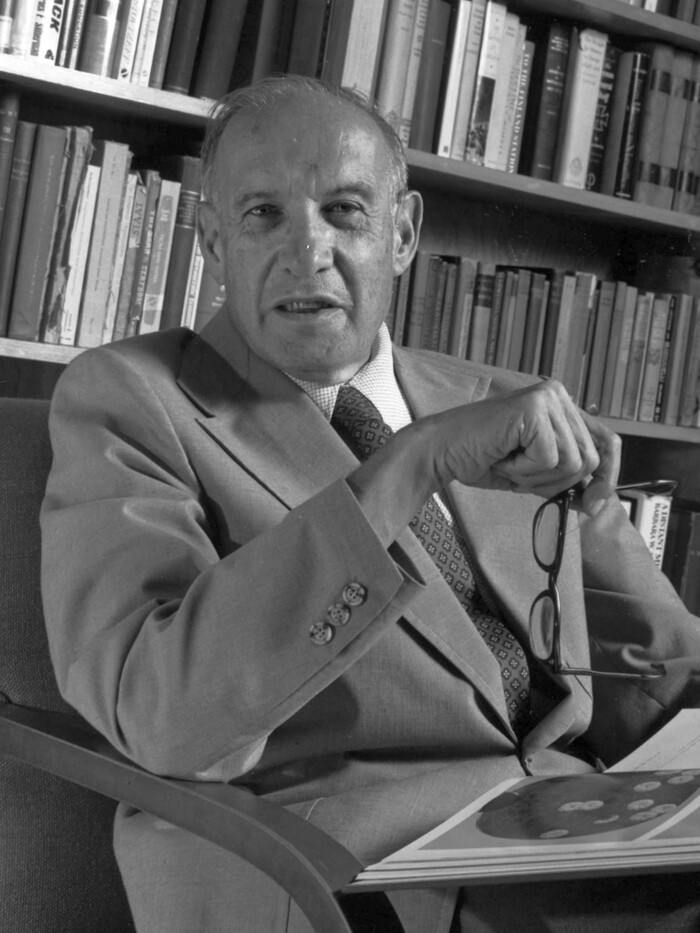 Drucker was hardly alone in advancing a robustly humanistic view of management. Speaking with National Public Radio in 2011, Apple icon Steve Jobs spoke about the earth-shaking phenomenon of the Macintosh, Apple's original personal computer, explaining that his driving motivation "was to bring beautiful fonts and typography to people… to bring graphics to people ... so that they could see beautiful photographs, or pictures, or artwork, et cetera ... to help them communicate." And here's the clincher: "Our goal was to bring a liberal arts perspective and a liberal arts audience to what had traditionally been a very geeky technology and a very geeky audience." For good measure, Jobs added,"In my perspective ... computer science is a liberal art."
Like many great innovators, Jobs was interested in more than just one thing. He had, among other curiosities, a side interest in calligraphy. "And we designed it all into the Mac," Jobs recalled in a 2005 commencement address at Stanford, referring to the computer that was the first to have elegant typography. In other words, he wasn't a narrow specialist, which raises another question at a time when creativity and ideas are critical to business success: Should everyone be a generalist, to some degree?
Here, it is useful to think about two kinds—or shapes—of professionals. One can be shaped either like an I (think narrow and tight) or a T (think extended). The I-shaped professional is highly versed in a specific area of expertise and learns by drilling more deeply into a particular field. The T-shaped person, with broader skills and knowledge, learns by linking up different perspectives from varied disciplines.
Both types are essential in any organization. Many leaders today, however, feel that T people are better at fostering the diverse connections and conversations that bring exceptional ideas to the surface. These leaders also bemoan what they see as a dearth of Ts in today's hyper-specialized environments. I've heard quite a few leaders say, "We havea lot of I-shaped people. What we need are more Ts."
My point is not that the Ts shall inherit the earth—that it's always better to be one of them—but that most people would be well-advised to develop T characteristics. How is that done? Dabbling in calligraphy or other odd subjects is optional. What's necessary is to broaden your sources of information and knowledge, as a way of getting standout ideas for your projects.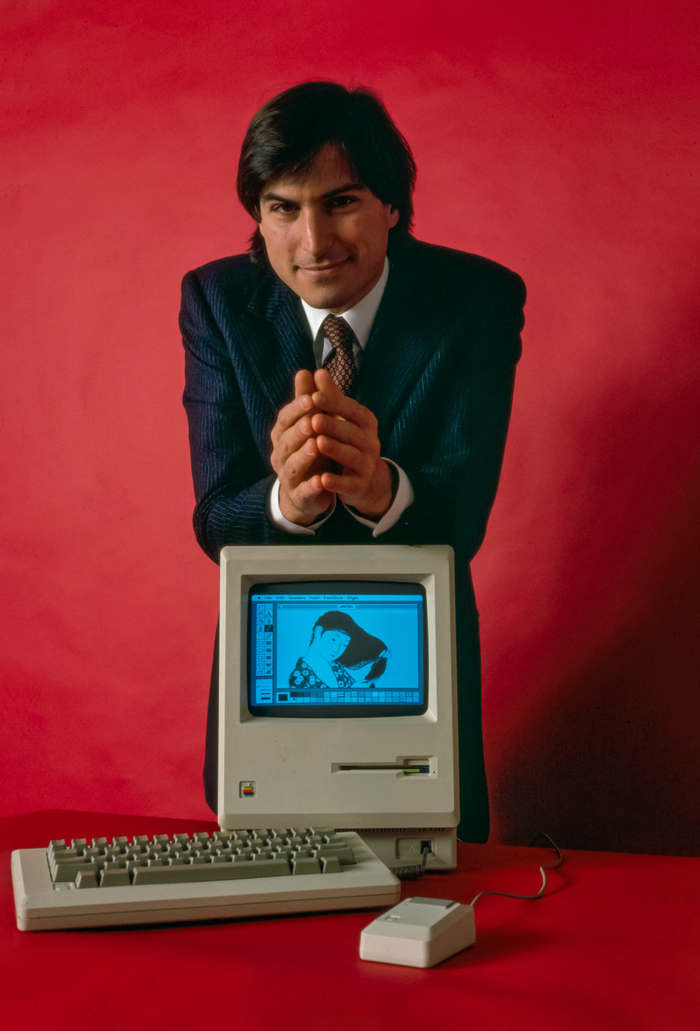 Consider Warren Buffett. He would have to be considered I-shaped in the sense that he's all about finding better ways to invest money. As biographer Roger Lowenstein notes, "His talent lay not in his range—which was narrowly focused on investing—but in his intensity." True, but Buffett did make a point of seeking out sources of ideas that were unfrequented by other investors. In the past, most of his colleagues were primarily interested in the mechanics of the stock market. Buffett, however, searched for information about the intrinsic value of a given company. This led him beyond a narrow cluster of familiar sources.
In 1963, Buffett was closely studying American Express. At the time the company boasted a million cardholders, but things quickly began to unravel. A New Jersey subsidiary of the company imploded in a scandal involving fraud (by a third party), and American Express stock plunged by nearly 50 percent. Amid this crisis, Buffett continued to study the company—but in unusual ways, like an anthropologist conducting ethnographic research, or perhaps a journalist doing in-depth reporting, rather than a purely I-shaped investor.
He went to Ross' Steak House in Omaha, not to chowdown but to sit near the cashier and talk to the owner. He observed that patrons were still using American Express cards to pay for their dinners, and assumed that the same would be true in other cities. The next day, he dropped in on banks and travel agencies that use American Express traveler's checks, before turning up at supermarkets and drug stores that sold the company's money orders. At all stops the American Express trade was brisk. Using his communication skills, Buffett also interviewed the company's competitors. As Lowenstein summarizes in Buffett: The Making of an American Capitalist:
His sleuthing led to two conclusions, both at odds with prevailing wisdom:
American Express was not going down the tubes.
Its name was one of the great franchises in the world.

As investors grew fearful of American Express stock, Buffet became greedy. He poured nearly a quarter of his assets into the stock. Sure enough, American Express's value began to rise again on Wall Street (this was before the days when Buffett's purchasing alone could power market movements). In the end, he escaped narrowness through a breadth of sources. He didn't put himself where all the other investors were; he didn't just read the usual, distilled reports by stock analysts or stare at the ticker tape. Rather, he extended himself into diverse settings, places where few if any investors were trolling for ideas. In this way, he took on the broad shape of a T while remaining fixated on one question: Should I invest in American Express?
"

Our goal was to bring a liberal arts perspective and a liberal arts audience to what had traditionally been a very geeky technology and a very geeky audience. In my perspective ... computer science is a liberal art.

"
So, there's nothing wrong with being a card-carrying I as long as you can also be a T in some significant sense. Yes, most professionals need to specialize, but they are more likely to find distinctive ideas if they have one foot outside their disciplines or "small worlds," in the words of technology analyst Andrew Hargadon. There are winning ideas to be leveraged from a grocery store, or a calligraphy class taken long ago in the fine arts department.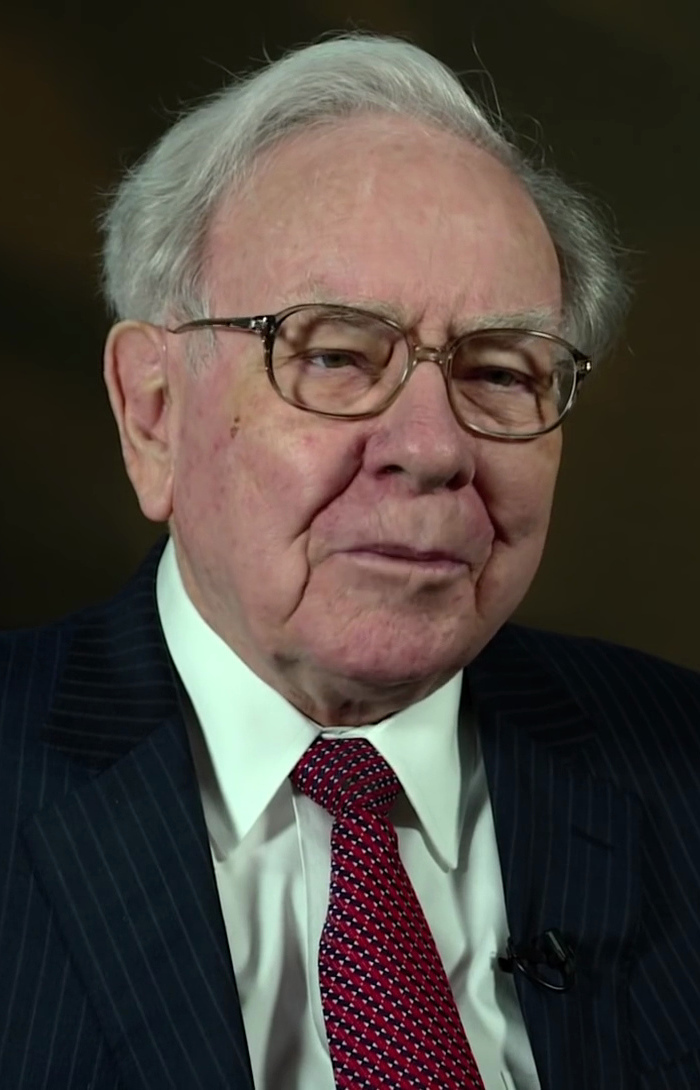 In an interconnected business world, T qualities are essential. For one thing, if you're T-shaped, you naturally think people from other disciplines, from other academic backgrounds, might have something valuable to say about problems you're tackling. A T-shaped executive is more likely to see how a finance problem often isn't just about finance. It's quite possibly a marketing problem, perhaps an issue related to cultural differences among diverse clients, or a challenge requiring a sense of history and geopolitics. The world is T-shaped.
That world is one reason why, at the Carroll School, we've been fostering linkages between management and the liberal arts. Another reason is that Boston College, too, is T-shaped. Our Jesuit Catholic liberal arts university is committed to nurturing "the whole person," not just a fragment of the person that yields specialized knowledge. Our goal is to develop students intellectually, socially, ethically, and spiritually; by doing so, we contribute to their full human flourishing. For more than a decade, our school has been constantly looking for ways to make management education more human, laying the bricks, one by one, for passageways between our academic programs and the arts and sciences. We began with Portico, our signature course taken by every first-semester student; it looks at contemporary business through global, historical, philosophical, and ethical lenses. Then, we allowed our students to waive selected management requirements in exchange for majoring or minoring in a non-management discipline. Starting with the class of 2027, we will now simply require them to take five non-Carroll School courses, on top of requirements in the University's undergraduate core curriculum.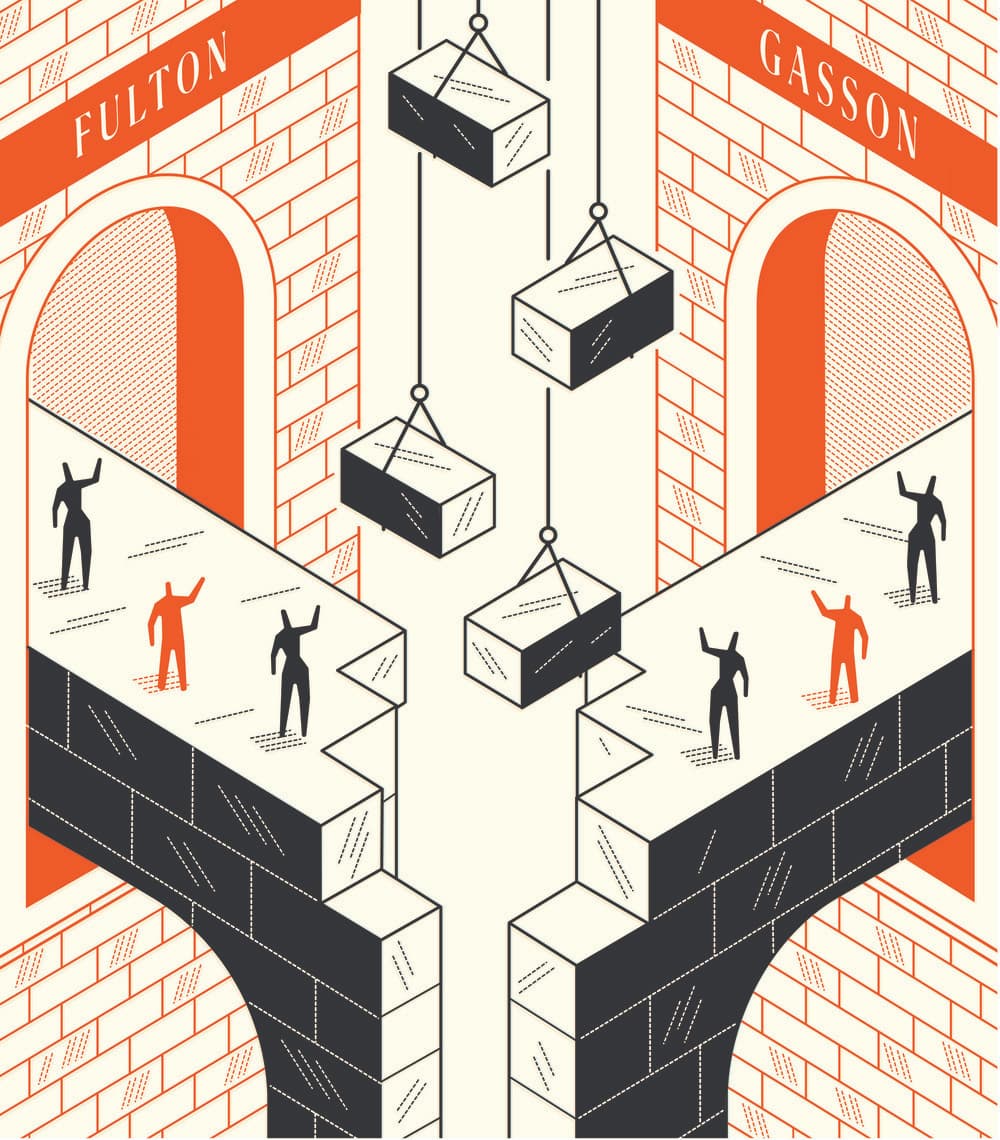 Along the way, we have made sure that traffic on the multidisciplinary bridge is chugging in both directions. We've done that partly by creating seven new minors in management disciplines exclusively for non-management majors, who nonetheless take these classes together with Carroll School students, enriching the perspectives of both student populations. Still another lane of that bridge is the Summer Management Catalyst Program, which introduces management to non-management majors.
The results: 58 percent of our 527-strong class of '23 graduated with a major or minor from the Morrissey College of Arts and Sciences; these students and many others are now taking more credits in the arts and sciences than in management disciplines. Coming from the other side of the bridge, more than 1,300 Morrissey students are minoring at the Carroll School.
One of our newest courses, Coding for Business, throws light on the bold assertion by Steve Jobs that even computerscience is a liberal art. The course is part of our management core curriculum, and we are taking what Jobs would call a liberal arts perspective on coding—which, in our understanding, is about much more than writing code. It's about thinking. We're teaching students how to specify a problem, identify the variables and how these relate as pieces of the solution, and then figure out how to use the precise syntax of the language (Python, with a dash of SQL) to formulate the solution. This is an exercise in logical, disciplined problem-solving; students will be able to apply that learning to wide-ranging situations as managers in a T-shaped world.
In the final analysis, the best leaders and managers make wise choices for their organizations and stakeholders. And the wisdom they need comes from combining technical expertise and competence with an astute sense of their various contexts, including cultural, social, historical, and other vantage points. When a management education integrates these different realms of knowledge, creating pathways to the arts and sciences, our students gain wisdom.
At Boston College, management is truly a liberal art.