UPDATED: October 22, 2020
Finance Professor Ronnie Sadka, a prominent researcher in his field and chair of the Carroll School of Management's highly regarded Finance Department, will become the inaugural holder of the Haub Family Professorship at Boston College.
Andy Boynton, the Carroll School's John and Linda Powers Family Dean, made the announcement on June 24. He said the establishment of this endowed chair marks a significant stride for the school as well as for Sadka, who also serves as senior associate dean for Carroll School faculty.
"Professorships are an essential part of a great university, as well as the pinnacle of great scholarship and service," said the dean, noting that this is the first new endowed chair at the Carroll School since 2011. "Ronnie's stature as a scholar, teacher, and leader at our school makes him a natural choice for this appointment. In all his roles, he strives for excellence and pushes all of us to do more, do better. He really embodies Ever to Excel."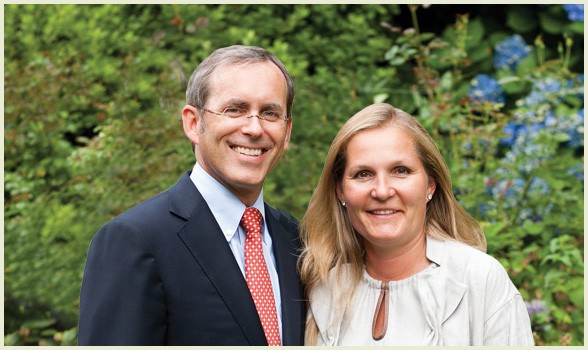 The new chair is endowed by the family of Christian and Liliane Haub, who are the parents of three recent Carroll School graduates: Marie-Liliane ("Marie-Li") '13; Maximilian ("Max") '14; and Constantin '17. Both parents are members of Boston College's Board of Regents, and Christian Haub also serves as a Boston College Trustee Associate. He is the chief executive officer of Tengelmann Twenty-One KG and Tengelmann Holding, in Mülheim an der Ruhr, Germany.
"We are delighted by Ronnie Sadka's appointment as Haub Family Professor. During his tenure at BC, Ronnie has demonstrated incredible leadership as senior associate dean for faculty and chairperson of the finance department," the Haub family said in a statement. "His research and publications are of international significance and absolutely reflect the mission of the Haub Family Professorship and the impact that his work will have on current and future students at Boston College."
Students Queued Outside the Door
At the Carroll School, Sadka is known in part for the way he has plied his craft as a teacher as well as an advisor, earning him the Carroll School Teaching Award in 2014. Frequent visitors to his office in Fulton Hall might be familiar with the sight of students queued outside the door, waiting to be prepped by Sadka for job interviews at leading financial companies.
"This is a great honor, and I'm very grateful to the Haub family and to Boston College for the recognition and for the support of my work and research," Sadka said. "As an academic, you work hard because you want to work hard, but it's gratifying to receive the acknowledgment of the efforts and the distinction. From the time I arrived at the Carroll School in 2008, I could tell that Boston College was committed to developing people academically and professionally."
Five years ago, Sadka became chair of the Finance Department. He quickly launched a vigorous hiring effort that has attracted more than a dozen top scholars, substantially raising the department's research profile. The department stands at #7 in U.S. News & World Report's "Best Undergraduate Finance Programs 2021."
In his role as senior associate dean, Sadka has helped spearhead major innovations, notably the creation of four new management minors designed specifically for non-management majors at other schools of the University, along with a growing emphasis on teaching data analytics. Other academic initiatives have included an extension of the "tenure clock" from six to eight years, partly with an eye to giving tenure-track faculty more time to develop as teachers and scholars.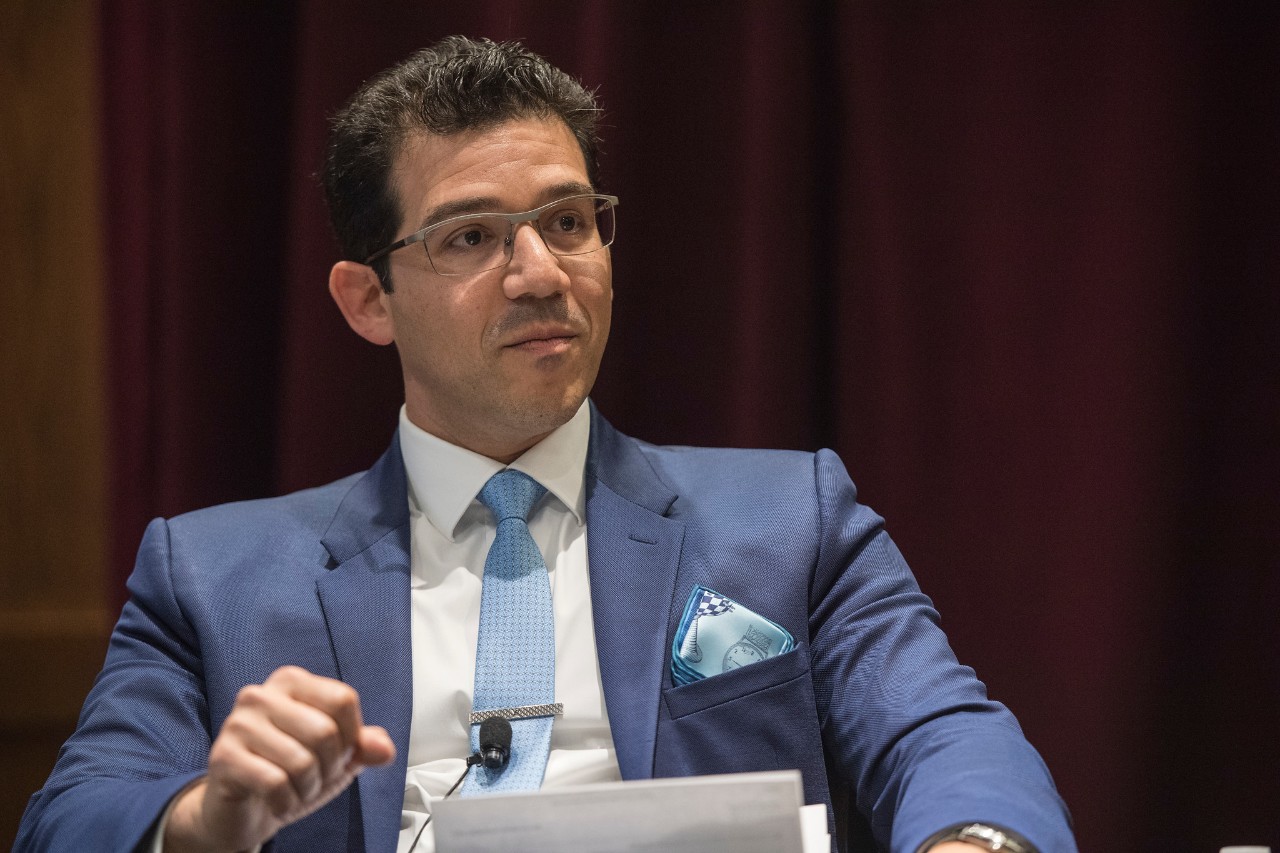 Beyond Boston College, Sadka has made a name for himself as a prolific researcher focusing on market liquidity—basically, the costs of trading financial securities. First, he came up with measures of liquidity, synthesized from hundreds of millions of trade data points. Then he devised a liquidity risk factor, which accounts for unanticipated changes in the transaction costs while helping to explain market anomalies and the performance of mutual funds and hedge funds.
More recently, Sadka has expanded his focus into the use of other novel data sets, including information gleaned from thousands of media sources and millions of consumer devices. In one study, seemingly random information—the number of Google searches for driving directions to Target, for instance—helped Sadka and coauthors construct estimates of retail sales performance in real time. The research has various implications for investments as well as corporate disclosure.
Sadka has authored more than 30 articles in prestigious academic publications, ranging from The Journal of Finance and Journal of Financial Economics to the Journal of Accounting Research, Journal of Accounting and Economics, and Management Science (in which he has two articles on liquidity-related topics this year). He has also published in practitioner journals such as Financial Analysts Journal and Journal of Investment Management. His findings have been amplified by media outlets including the New York Times and Wall Street Journal.
Endowed Chairs in the Family
For Sadka, the Haub Professorship has both personal and professional meaning. He comes from an academic family: His father is an emeritus professor who held an endowed chair in international financial markets at Tel Aviv University; his wife and brother also have doctorates in management disciplines. Sadka was born in Boston when his father was wrapping up his Ph.D. at MIT, and his family traveled the college circuit in the U.S. during his early childhood, before resettling in Israel. "So, this becomes part of my family story too," he said of the Haub appointment.
Sadka returned to the States for doctoral studies at Northwestern, before launching his academic career 17 years ago. Along the way, he has worked for or consulted with industry leaders such as Goldman Sachs, Lehman Brothers, Nasdaq, and State Street.
Wearing his administrative hat, Sadka underscored the value of an endowed chair at the school. "It helps raise our visibility—helps us to attract top academic talent. These days it's extraordinarily difficult to both attract and retain top talent," he said.
With this appointment, there are now 13 endowed chairs at the Carroll School.
William Bole is director of content development at the Carroll School.