Finance, Marketing and Accounting all placed prominently in the magazine's 2021 rankings
The Finance program at the Carroll School of Management ranked 7th in the nation in U.S. News & World Report's "Best Undergraduate Finance Programs" of 2021. Accounting placed 12th and Marketing rose to 20th in their respective categories.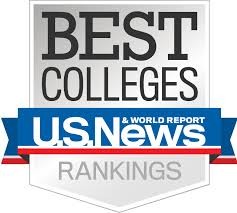 The 7th-place spot marks an all-time high for the Finance Department on U.S. News & World Report's list of undergraduate finance programs, having placed 11th in 2020 and 9th in 2019. Marketing also saw an impressive rise, up six spots to 20th nationwide in 2021, after appearing on the publication's list for the first time in 2020 at 26th. And Accounting maintained its place at 12th for the second year in a row following a significant jump from 31st in 2019.
All three departments have received national recognition for their outstanding research and teaching in recent years. Three members of the Finance Department were named winners of the two top prizes for papers published in the Journal of Finance, and Finance has reached as high as 1st in per-capita research rankings by Olin Business School. Accounting ranked 5th in the nation among large programs for performance on the Uniform Certified Public Accountant (CPA) Examination in 2019, the same year that three Carroll School alumni earned the prestigious Elijah Watt Sells Award for outstanding performance on the exam.
In addition, Associate Professor of Marketing Min Zhao was recently named among "the most prominent marketing scholars in the world" as an MSI Scholar, a biennial honor given by the Marketing Science Institute, while her colleague, Associate Professor Gergana Nenkov, earned the prestigious H. Paul Root Award, jointly offered by the American Marketing Association and the Marketing Science Institute, for her recent paper on messages about recycling. Nailya Ordabayeva, also an associate professor of marketing, was named a "Favorite M.B.A. Professor of the Class of 2020" by Poets & Quants.
Overall, the Carroll School of Management placed 24th out of 511 schools in the U.S. News 2021 survey. Their undergraduate business school rankings, as well as those of specific programs, "are based solely on the judgments of deans and senior faculty members at peer institutions," according to the publication's website. By comparison, Poets & Quants, a business-school-centered publication whose rankings draw on a more comprehensive methodology that includes admissions and alumni data among other factors, placed the Carroll School of Management at 13th in its most recent rankings. P&Q also named the Carroll School #1 for undergraduate teaching.
— Leslie Ganson, Carroll School News