Philanthropist couple commits $3 million to funding the Carroll School's 14th Endowed Chair
In recent years, Boston College's Carroll School of Management has seen its faculty ranked among the best according to measures of teaching and research. Now, there's more good news: Two donors have stepped forward with a $3 million commitment to fund an endowed professorship at the school.
Endowed professorships, also known as "chairs," are considered key to attracting and retaining faculty members who stand out as teachers and scholars in their disciplines. The new gift—bestowed by philanthropists Domenic and Molly Ferrante—will create the 14th such professorship at the Carroll School.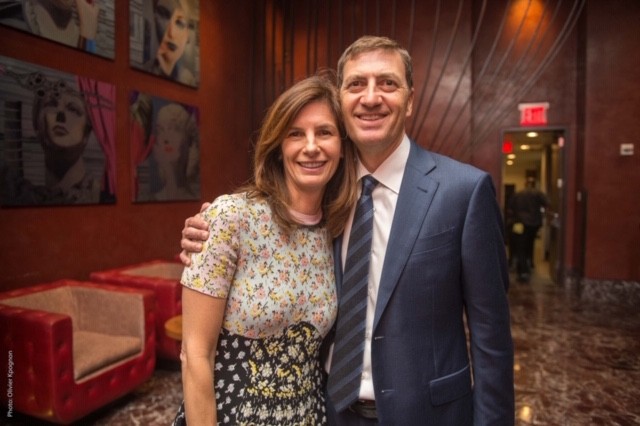 "This is a transformative commitment—an investment in the future of our school," said John and Linda Powers Family Dean Andy Boynton. "It'll advance our efforts to give our students the best teaching and academic experience anywhere, and to produce research and insights that benefit everyone."
He added, "We're deeply grateful to the Ferrantes for making this happen. This kind of gift is fundamental to our success, especially at a time when it's become harder and harder to attract top-flight talent. It'll have an impact on generations to come."
The gift will establish the Ferrante Family Professorship at the Carroll School, with an inaugural holder to be selected by Boynton at a later date. The family behind the professorship is deeply involved in supporting Catholic education. In 2017, they created the Ferrante Family Assistant Professorship at Boston College's Morrissey College of Arts and Sciences, through the Ferrante Family Catholic Education Fund.
Both husband and wife are members of the Boston College Board of Regents. After a long career as a partner at Bain Capital, Domenic Ferrante founded The Ferrante Group, a family investment office. A graduate of the University of Michigan, he earned an M.B.A. at Harvard Business School in 1993. Molly Ferrante studied at Michigan State University; the couple has four children.
"Molly and I are thrilled to support outstanding faculty at the Carroll School through this new professorship," said Domenic Ferrante. "It's exciting to know that we are playing a role in building a community of the best minds and top talent at BC. We look forward to learning about the accomplished scholar who is named the inaugural professor."

"Most importantly," added Molly Ferrante, "we are committed to helping BC further fulfill its educational mission and priorities."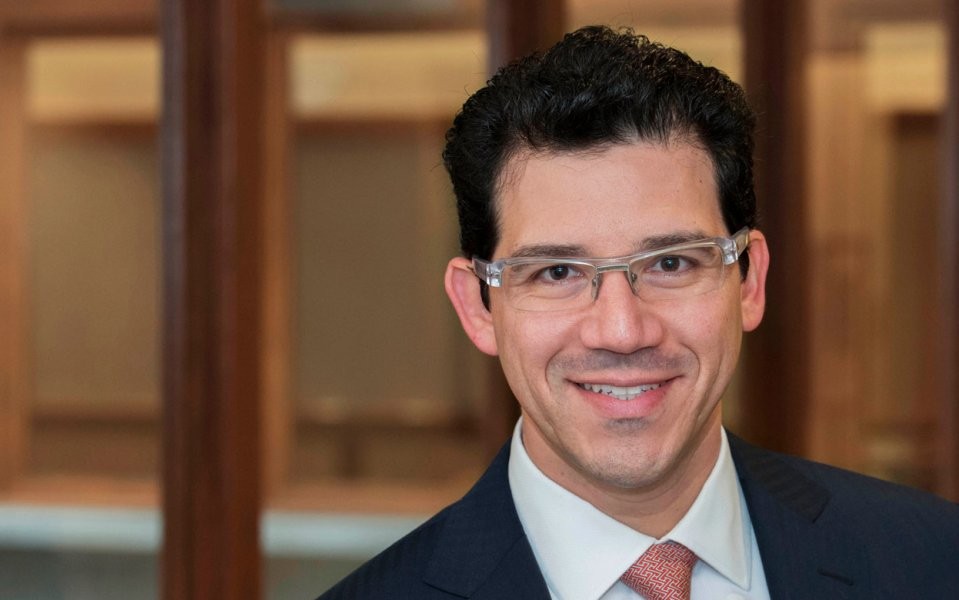 Their commitment comes just a few months after the Carroll School announced that Finance Professor Ronnie Sadka would become the inaugural holder of the Haub Family Professorship at Boston College. Sadka is a prominent researcher in his field and an award-winning teacher who also serves as chair of the school's highly regarded Finance Department as well as senior associate dean for Carroll School faculty. His new chair is endowed by the family of Christian and Liliane Haub, who are the parents of three recent Carroll School graduates.
The Ferrante commitment also comes as the Carroll School is investing heavily in teaching and research support for all faculty members.
The school supports research in a number of ways, ranging from grants and full-time data support for faculty research projects to scholarly seminars that regularly bring together all of the faculty. Likewise, the school sponsors an array of initiatives on teaching; these include extensive peer mentoring, financial support for teaching development, and various forms of recognition such as awards given each semester. The Carroll School also produces two extensive reports each year that offer key metrics for measuring the teaching as well as research performance of every faculty member.
Boynton believes these and other efforts have contributed to the faculty's growing prominence. For example, in annual surveys by the Financial Times, the Carroll School has repeatedly ranked in the top 20 worldwide for research productivity. Last year, Poets & Quants ranked the school #1 for teaching among undergraduate business schools nationwide, based on alumni surveys.
"For years, we've been working hard to promote a culture of teaching and research excellence," the dean said. "We're determined to keep up the progress. We want to keep investing in the future—even in these challenging times when we're so focused on delivering the best possible academic experience to all of our students, both in class and remotely."
---
William Bole is director of content development at the Carroll School of Management.