Dean Boynton made the announcement, citing an inclusive-leadership "challenge"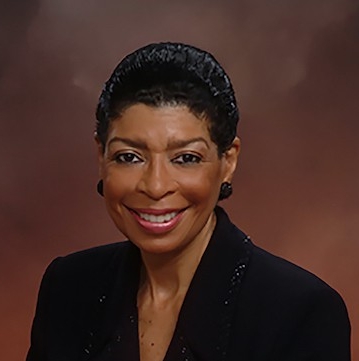 Leading diversity consultant Carol Fulp has joined the Carroll School of Management's Board of Advisors. A former senior vice president at John Hancock Financial, Fulp is the founder and CEO of FulpDiversity LLC. Andy Boynton, the Carroll School's John and Linda Powers Family Dean, made the announcement on October 29, during the Carroll School's latest online forum on inclusive leadership.
Geared to Carroll School graduate students, the Inclusive Leadership Forum Series is a yearlong program of virtual conversations, led by Fulp, centering around diversity and equality, particularly in the business realm. At the end of Fulp's first forum on September 21, she urged listeners to take part in a "30-day inclusive leadership challenge," encouraging them to do something concrete to advance racial equity before the next meeting.
In his opening remarks at the October forum, Boynton talked about two steps he had taken in that 30-day interval. Earlier that week, he took part in Solidarity for Racial Justice, a rally on O'Neill Plaza sponsored by the BC Forum on Racial Justice. And in what Boynton described as a "no-brainer" decision, "I invited Carol to join my board of advisors, and she graciously said 'Yes.'" The board meets regularly and is tasked with bringing the perspectives and needs of employers to the Carroll School's curriculum discussions.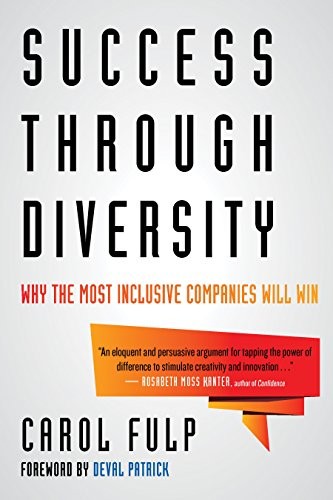 As a public speaker and the author of Success Through Diversity: Why the Most Inclusive Companies Will Win, Fulp argues that advancing diversity is not only the right thing to do; it also makes good business sense. As she discussed in her first Inclusive Leadership Forum, when business leaders welcome colleagues who have historically been shut out of the halls of power, they're enriching the decision-making process with new perspectives and ideas.
In the most recent forum, second in the series, Fulp focused on the underappreciated history of racism in the U.S. and the need for business leaders to acknowledge and discard their unconscious biases. An online audience of more than 50 grad students, alumni, faculty, and staff listened and lobbed questions about how to handle incidents of bias and overcome prejudiced attitudes in the workplace, or even in one's family or one's self. 
A key part of the solution is to recognize that power is not a zero-sum game, Fulp explained. Truly powerful leaders have the confidence to share responsibilities, she said. "You get your power from empowering other people…. It's not always about you; it's about helping others."
Fulp marched on Washington as a child growing up in the Civil Rights movement in the 1960s. In 2011, President Barack Obama appointed her to represent the United States at the 65th Session of the United Nations' General Assembly, which focused generally on the theme of global governance and included discussions about tolerance, diversity, and conflict resolution. After the decade she spent at John Hancock, where she led the company's brand management and its philanthropic activities, Fulp served as the president and CEO of the Partnership, Inc., a nonprofit dedicated to attracting and retaining professionals of color in New England's business community. She founded FulpDiversity last year.
Aside from leading further forums throughout the academic year, Fulp will also continue advising Boynton as a member of the school's Board of Advisors, which has three dozen members and is chaired by Dan Holland '79, managing director of private wealth for New England at Goldman Sachs. In addition, Boynton announced that Fulp will be joining the Board of Governors of the Boston College Chief Executives Club.
A recording of the October 29 Inclusive Leadership Forum is available online.
—Patrick L. Kennedy '99, Carroll School News