Undergraduate Program
The Philosophy Department is a place to pursue the questions which arise as undergraduate students reflect on their own values and identity, religious, political, social and personal: What is the human person? Do human beings act freely? What is knowledge, and can we be sure that we really know anything? What is the best way for a human person to live? What possible relation can there be between humanity and God? What makes a just society and what are my obligations toward it and others? Are there limits to what science can tell us about the universe? By introducing students to the great philosophical questions, philosophy offers a perspective which makes possible an integrated vision of physical, human and spiritual reality; it weighs propositions fundamental to personal identity, dignity, religious belief, and social responsibility; and it examines moral issues of individuals and communities. In focusing on these questions, Philosophy aims to provide students with an environment of maximal openness for investigating them, as well as with a community of fellow-seekers to provide both encouragement and challenge.
The study of Philosophy aims not just at the acquisition of information or skills but also develops intellectual virtues, such as independence of mind - a willingness to examine oneself and one's own culture, to question received views and develop a "mind of one's own", humility about the limits of one's knowledge and the complexity of issues / questions, charity as an interpreter and interlocutor - looking for what is true and valuable in diverse views, a love for the truth, and the capacity to experience joy in learning and discussing.
All students at Boston College take a two semester sequence of Philosophy as part of the University Core curriculum. In addition, the department offers a Philosophy major and minor.
Perspectives Program
The Perspectives Program is a four-year, interdisciplinary course of study grounded in the great texts of Western Culture that seeks to integrate the humanities and natural sciences.
Questions about the Philosophy Undergraduate program? Please contact us!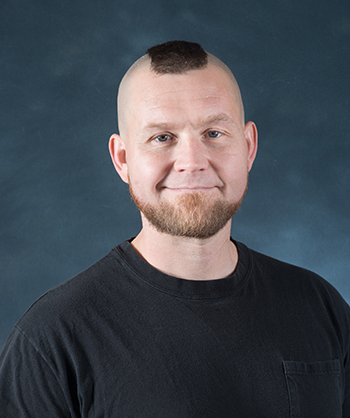 Micah Lott
Director of Undergraduate Studies
Associate Professor
micah.lott@bc.edu 617-552-3870 Stokes Hall North 245
Students completing the Philosophy core will be able to
Understand the historical origins of values and principles that ground and are questioned in contemporary culture
Reflect on their individual, social, and religious identities and relationships
Examine their values in light of their reflection on philosophical views
Develop the ability to analyze arguments in order to create a moral framework for considering questions of ultimate value
Consider the nature of notions like reason, evidence, belief, and certainty such that they are able to think critically about the kinds of claims made in different disciplines from the natural sciences to theology
Critically engage with contemporary problems and questions using the tools of philosophical reflection and argument
All students majoring in Philosophy will be able to demonstrate
knowledge of major texts and thinkers in at least 2 of the major periods in the history of Western philosophy
an ability to read and interpret philosophical texts
an ability to evaluate philosophical arguments
understanding of such philosophical issues as the nature and scope of human knowledge, the meaning of human personhood, the good life and moral obligation, the social and political dimensions of human existence, the relationship of faith and reason, and the existence and nature of God, especially those connected to their track
understanding of the difference between philosophical and other types of claims, e.g., historical, scientific (both natural and social sciences), theological, political, etc., especially those most connected to their track
an ability to use philosophical resources to engage with contemporary issues and problems, especially those most connected to their track
Where Our Graduates Have Worked
Anchorage School District
Elementary School Administrator
ACTA Films
Studio Manager
Fidelity Investments
Vice President, Research
Pepsico Foundation
Marketing Director
State of Connecticut
Attorney
Dana-Farber Cancer Institute
Manager, Hematopoietic Stem Cell Transplant Program
Sony Pictures Television
Senior Vice President
Big Y Foods Inc.
President and Chief Operating Officer
Johns Hopkins University
Pediatric Nephrologist
U.S. Department of Health Human Services,
Office of The General Council
Attorney