Catholic Leadership Cohort
The Catholic Leadership Cohort (CLC) enables Catholic educators to enroll in the Master of Education (M.Ed.) in Educational Leadership and Policy offered through the Lynch School of Education and Human Development at Boston College.
Program Features
Led by experienced faculty
Two retreat opportunities
Learn social justice and leadership strategies
20 months, 30 credits
Program Details
Over the course of 20 months, CLC members complete 30 credits, all of which are taught by faculty who have research specialization and lived experience leading schools. Twelve credits are taken as a cohort focused on leadership in Catholic education, while the remaining courses are taken with leaders from public and charter schools to provide opportunities for conversation in diverse settings. 
Online coursework trains candidates in critical inquiry and the use of evidence, how to approach student development from a holistic perspective, and how to engage the community to support the whole child. Drawing on Jesuit traditions, coursework informs organizational cultures and processes by drawing on social justice values and leadership strategies to improve equitable opportunities for traditionally marginalized students.
With an emphasis on discernment, prayer and critical reflection, candidates also participate in a formation series, which includes two annual retreats, an option for spiritual direction inspired by St. Ignatius, and the opportunity to participate in a community of practice facilitated by national experts in Catholic education.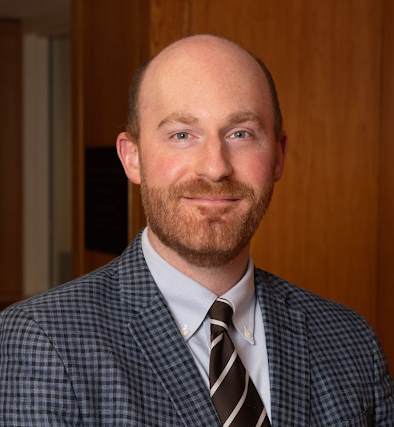 Andrew Miller, Ph.D., is an assistant professor in the Educational Leadership and Higher Education department of Boston College's Lynch School of Education and Human Development. He teaches graduate electives in the M.Ed. program focused on ethics and equity frameworks and transforming the field of Catholic education. In addition, he teaches courses in the Ed.D. program with other core faculty members in the School's Professional School Administrator Program. Miller's research and teaching focus on the ways Catholic schools and Catholic school leaders, inspired by Catholic social teaching, provide a transformative and socially just education for the students who attend America's Catholic schools. From his early career teaching at St. George Catholic School in Fort Worth, Tex., to his time working as director of academics at the Archdiocese of Boston Catholic Schools Office, Miller has been committed to enhancing the quality of teaching, learning, and leadership in Catholic schools. He earned bachelor's and master's degrees from Notre Dame and a doctorate in curriculum and instruction from Boston College.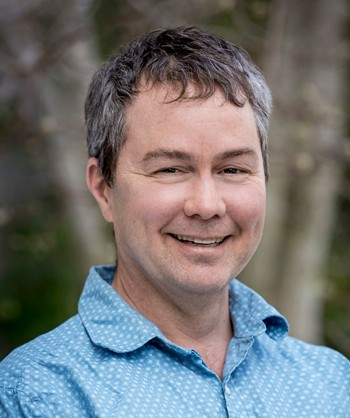 Martin Scanlan, Ph.D., is an associate professor in the Department of Educational Leadership and Higher Education in the Lynch School of Education and Human Development at Boston College. Before joining the academy, Scanlan spent more than 10 years as a teacher and administrator.  He primarily worked in urban settings, in schools serving traditionally marginalized students in Washington, D.C., Berkeley, Calif., and Madison, Wis. This laid a foundation for his teaching and scholarship interests, which focus on how schools can be organized to more effectively welcome all. Scanlan's research primarily focuses on the organizational routines and practices of adults in schools, including the policies and procedures that shape these. While attending to multiple dimensions of diversity, his work has looked most carefully at how schools across sectors - including Catholic schools and public schools – can better serve students who have diverse cultural and linguistic heritages, as well as students with special needs. Scanlan has an extensive record of scholarship in academic journals reporting this work. He earned a bachelor's degree from Catholic University of America, a master's degree from Trinity College, and a doctorate from the University of Wisconsin-Madison. 
Melodie Wyttenbach, Ph.D.
Melodie Wyttenbach, Ph.D., serves as the executive director for the Roche Center for Catholic Education and is a faculty member for the Lynch School of Education and Human Development. Melodie's professional leadership experiences in the Catholic sector include serving as an assistant professor and academic director of the Mary Ann Remick Leadership Program for the Alliance for Catholic Education at the University of Notre Dame, as president of Nativity Jesuit Academy, and director of mission effectiveness for the NativityMiguel Network of Schools in Washington, DC. Melodie presents nationally on topics such as Catholic School Governance and Effective Board Management, Strategic Planning, Development and Enrollment Management Strategies, and Making Schools Culturally Competent for New and Existing Latino Families. She recently published a text with Dr. Mickey Fenzel of Loyola University Maryland, titled Responding to the Call for Educational Justice: Transformative Catholic-Led Initiatives in Urban Education. Melodie serves as the chair for the Catholic Special Interest Group with the American Educational Research Association (AERA) and is a member of the Leadership Development Advisory Council for the National Catholic Educational Association (NCEA). Melodie received a doctorate in educational leadership and policy analysis from the University of Wisconsin-Madison, and master's degrees in educational administration from Marquette University and education from Mount Mary College. She received a bachelor's degree in environmental science from Saint Louis University.
Molly has served as a teacher-leader and principal in both Catholic and public schools, respectively. Most recently, she served as principal for nine years in the Chelmsford, Massachusetts district, where she was instrumental in facilitating Social Emotional Learning (SEL) effectively in all schools as approved Tier 3 SEL sites. Molly completed her doctorate in Educational Leadership at Boston College, where she also served as a clinical supervisor of student teachers while completing her degree and an administrative internship in the Boston Public Schools.
Cristiano Casalini, Ph.D.
Cristiano Casalini, Ph.D., is an associate professor and endowed chair in Jesuit pedagogy and educational history, and a research scholar with the Institute for Advanced Jesuit Studies at Boston College. He teaches History of Jesuit Pedagogy, Social Justice in Jesuit Contexts, and Philosophy of Education. Casalini's field of research is mainly early modern education and especially Jesuit education. He has worked on critical texts and commentaries of 16th and 17th century classics of education, especially in and around the Jesuit order. He also provided, with Claude Pavur, the first volume of a series devoted to the history of Jesuit pedagogy, entitled Jesuit Pedagogy, 1540-1616: A Reader. He also wrote a book on the Cursus Conimbricensis and the education at the Jesuit college of Coimbra, which was awarded with the Prémio Joaquím de Carvalho, 2016. Casalini serves as editor-in-chief of a series published by Brill on the History of Early Modern Educational Thought. He earned a bachelor's degree from the University of Parma and a doctorate from the Università della Calabria. 
Hosffman Ospino, Ph.D., is associate professor of Hispanic ministry and religious education, and chair of the Department of Religious Education and Pastoral Ministry in the School of Theology and Ministry at Boston College. A native of Colombia, Ospino pursued undergraduate studies in philosophy. He taught philosophy and religion at various academic levels and worked for the National Confederation of Catholic Education of Colombia. Ospino's research explores the dialogue between faith and culture and the impact of this interchange upon Catholic theological education, catechesis, and ministry. He has served as the principal investigator for several nationally recognized studies on how the Hispanic Catholic presence is transforming parishes, schools and organizations, and he has authored and edited more than a dozen books. He is a frequent speaker at national and international events, and is actively involved in ministry and faith formation projects in various parts of the United States, including his own community in Boston. Ospino earned a master's degree in theology with a concentration in church history and a doctorate in theology and education, both from Boston College.
Amy Ryan, Ph.D., is assistant dean in the Office of Field Placement & Partnership Outreach at the Lynch School of Education and Human Development, Boston College. A highly regarded educator, she has served as principal of Cristo Rey Boston and deputy superintendent for the Archdiocese of Boston's Catholic Schools Office. Ryan earned a doctorate degree in curriculum and instruction from Boston College after completing an undergraduate degree at Mount Holyoke College and a master's degree in education at the University of Massachusetts Amherst.
Louis De Angelo, Ed.D., is Superintendent of Schools and Secretary of Education for the Catholic Diocese of Wilmington, Del. Prior to being named Superintendent in 2012, Louis served as assistant superintendent in the diocese for five years, and before that, was director of curriculum PreK-12 and professional development for the Archdiocese of Philadelphia. He also has served as principal and teacher for several Catholic schools in Pennsylvania and as a professor at Neumann University and Chestnut Hill College. In every role, Louis sees his ministry in Catholic education as both an invitation and gift as he journeys with others and encounters Jesus Christ. Louis received a doctorate in educational leadership from Immaculata University, a master's in the psychology of reading from Temple University, and a bachelor's in secondary social studies from La Salle College.
William (Bill) Patrick Ford is the founding principal of Cristo Rey New York High School, where he served in that role for 15 years, until 2019. Motivated by persistent educational inequity, Bill led the team that studied the social, economic and educational need for the school, and ultimately garnered support of community-based organizations and secured corporate employers and a school site. A hands-on, mission-based, data-driven decision maker, Bill taught several of his own courses, which brought to light the practical implications of inequity. Specifically, he came to understand the achievement gap as more properly termed the opportunity gap. Now Assistant to the President and COVID-19 Response Coordinator for Xavier High School in New York, Bill continues to mentor principals and teachers from the Cristo Rey Network in the areas of curriculum and assessment. His prior experience includes teaching religion, history and English for high schools in New Jersey and serving as principal of a Catholic school in Bronx, NY. Bill earned an Ed.M. in educational administration from Columbia University, where he was a Klingenstein Fellow, a master's in theology from Fordham University, and a bachelor's in history from Dartmouth.