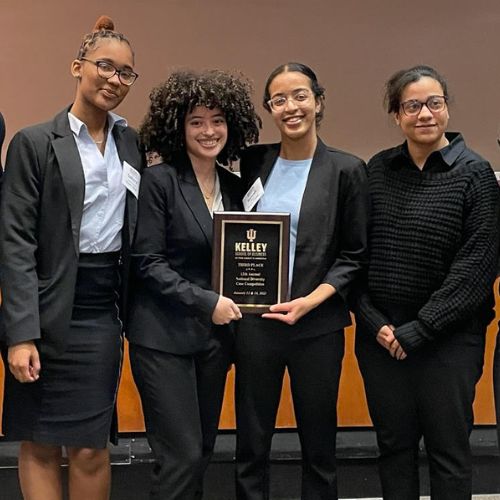 Can environmental justice initiatives help improve long-term harm created by a major corporation? That's the question four Boston College students set out to answer as part of this year's National Diversity Case Competition. Their pitch earned them a third place win and $3,000. 
The real-world case that participants took on concerned American conglomerate 3M's commitments to environmental justice in communities near the company's manufacturing plants. Boston College team captain Rowah Ibnaouf, along with Sahyra Bailey-Coleman and Kelly Matias—all Carroll School '25—and Agalby Morel, MCAS '25, were asked to develop a strategy for engaging with these communities, while addressing impact, brand identity, potential obstacles, and more.
The 12th annual National Diversity Case Competition, hosted by Indiana University's Kelley School of Business, brought together underrepresented business students from across the country over the Martin Luther King Jr. holiday weekend to showcase their business savvy and network in person with corporate partners and recruiters from major corporations. Ibnaouf, Bailey-Coleman, Matias, and Morel all got involved in the case competition after attending a management consulting event hosted by the Carroll School of Management's Diversity in Business program, which began last fall. 
"Participating in case competitions gives our students great exposure to professional pathways that are available to them," says Andrew Barksdale, assistant director for undergraduate career advising. "Through the Diversity in Business Program, I look forward to continuing to identify and coach motivated and curious students. Overall, I am extremely proud of our team's performance and execution."
This year, a total of 38 schools competed, including Georgetown and Notre Dame. Each team was given the chance to present their research in person to a panel of judges made up of environmental justice and business professionals from 3M, EY, Forvis, Bank of America, and Crowe. Teams from Texas A&M and University of Richmond placed first and second, respectively. This is the highest Boston College has placed since a previous third place win in 2018.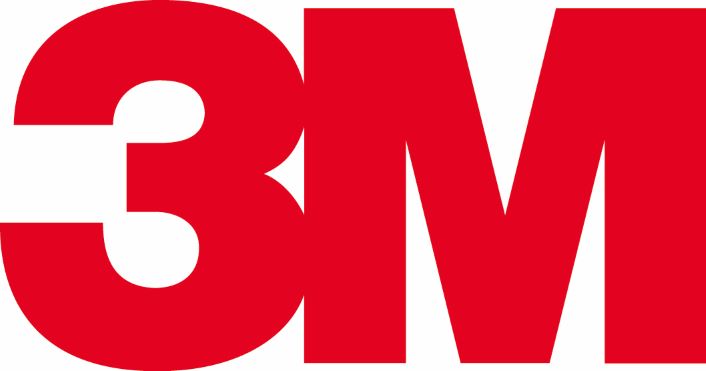 Focusing on 3M's Cottage Grove, Minnesota plant, the team from Boston College developed a three-part environmental justice "toolkit" to engage with communities and address the harm brought by hazardous waste—especially the long-lasting chemicals called PFAS (per- and polyfluoroalkyl substances)—from 3M's operations in Minnesota. The Cottage Grove plant in particular has already been subject to litigation over hazardous waste management.
Backing their ideas with thorough research and an estimated financial breakdown, Ibnaouf, Bailey-Coleman, Matias, and Morel pitched that 3M open up communication with the local Cottage Grove community through focus groups, as well as fund ongoing research on dangerous 'forever chemicals' through college partners. With 1.5 million Minnesotans currently drinking water that exceeds health advisory levels, the Boston College team also suggested that 3M expand community engagement initiatives through the donation of water filters to local households. 
The team concluded that by adopting these proposals, 3M would be more actively supporting its mission to always be "in pursuit of solutions that make lives better."