At a time when the housing crisis appears to be deepening in the United States, the Joseph E. Corcoran Center for Real Estate and Urban Action brought together undergraduate students around the country to tackle the issue of affordability at the center's annual case competition this semester.
Thirty-one teams from 14 colleges and universities took part in the competition, a multi-stage process that began in earnest with a workshop last month and ended today, April 12, with presentations by finalists. Penn State won the first-place prize, while Boston College teams came in second and fourth, with Indiana University placing third.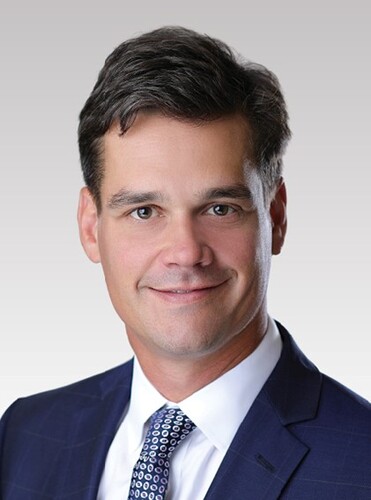 "There is an affordable housing crisis playing out all across America," said Ryan Sfreddo '98, president of Red Stone Equity Partners, a leading real estate investment firm specializing in affordable housing with five offices across the country, including locations in Boston and New York. The Carroll School graduate was one of several presenters at a March 18 workshop on affordable housing policy. Voicing the key concern behind this annual competition, Sfreddo added, "Too many people are underserved and under-housed."
This year, student teams competed remotely for cash prizes of up to $5,000 to see who could come up with the best plan for a mixed-income housing development in Madison, Wisconsin, using the federal low-income housing credits as one tool of financing. It was the fourth annual Corcoran Case Competition, which evolved into a national competition last year.
More than half of the 116 students who registered for this year's competition were from schools other than Boston College—among them the University of Pennsylvania, New York University, and Williams College. With a total of 14 colleges participating, it's a boost in registration from last year's contest (which included 46 teams from 10 colleges), and it marks a shift to a more expansive presence for the competition.
"The lack of affordable housing has always been an issue in American society and we are encouraged to see real estate developers, financial institutions and academia coming together to explore potential solutions," said Neil McCullagh, Corcoran Center executive director. "The last three competitions have shown that young people understand the implications of ignoring this crisis, and are excited to tackle this issue."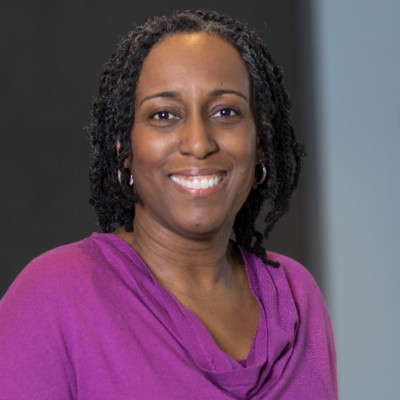 Capital One served as Boston College's partner for the competition (annually titled "The Future of Housing"), drawing additional support from Citizens Bank and Red Stone Equity Partners.
"This competition allows college students to get a real-life window into the affordable housing industry," said Desiree Francis, head of community finance at Capital One. "The problems surrounding affordable housing will take years of focus, prioritization and leadership to alleviate, so it's important to encourage and develop talent within the next generation."
Kicking off the competition, the March 18 workshop included presentations by Emily Cadik, executive director of The Affordable Housing Tax Credit Coalition, an organization of both for-profit and nonprofit housing professionals, and Kirk Goodrich, president of the New York-based Monadnock Development, in addition to Sfreddo. This and another workshop served as an introduction to federal housing policies in the U.S., along with the pressing need for more affordable housing resources and entrepreneurs in the industry.
On March 25, the case was unveiled, based on a real-world development project in Madison, which is contending with a significant shortage of affordable housing triggered in part by large numbers of college students and various large employers.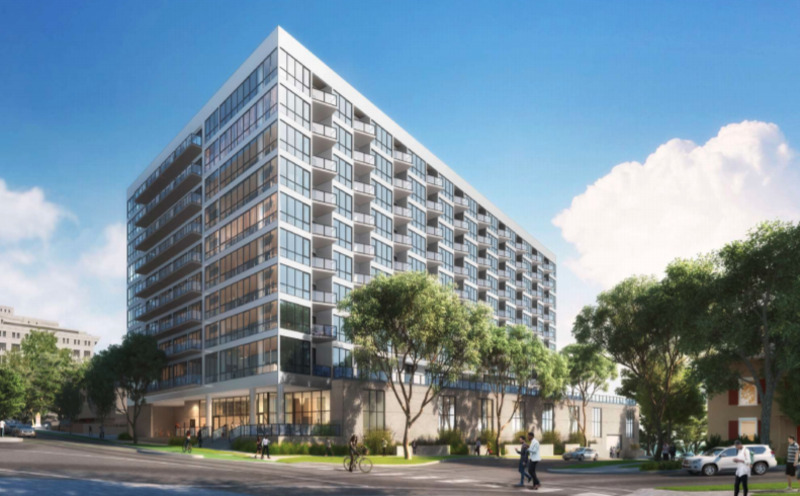 The teams handed in first-round submissions, including a written narrative and Excel workbook, on April 4. At that point, a panel of alumni judges—including Noreen Short (CSOM '99), chief credit officer at Boston Financial; Scott Kilpatrick (CSOM '02), vice president of community development investment at Citizens Bank; Kaitlyn Mulcahy (MCAS '12), underwriter at Stratford Capital Group; and Joseph Launceford (MCAS '15), development assistant at Inland Group in Washington State—moved forward with the four finalist teams. Those teams then had the opportunity to work with an expert consultant, Rodger Brown (MCAS '77), who is managing director for real estate development at Preservation of Affordable Housing, to revise their initial proposals and craft a 15-minute oral presentation.
All are invited to watch the video replay of the presentations, which is available on the Corcoran Center's website.

"The goal of the case competition is to expose students to the field of affordable housing, which offers them an opportunity to use their careers to create both economic and social value, and empowers them to work towards solving one of the most significant crises facing our country today," said Taylor Perkins, associate director of the Corcoran Center and leader of the case competition.
In addition to the top prize of $5,000 for the Penn State team, runner-up Boston College (an all-freshman team) walked away with $2,500, and third-place Indiana University went home with $1,500. The other Boston College team received an honorable mention.
Other schools with teams on the docket included two historically Black colleges and universities (HBCUs), Alcorn State University and Hampton University. The University of Massachusetts Lowell sent two teams this year, while each of the following colleges had one team representing them: Baruch College; California State University, Fresno; Southern Illinois University Edwardsville; University of California San Diego; and The University of Texas at Austin.
Below is a list of the winning teams and their members: 
LEAH Development (Penn State University): Emma Shaw '22, Alycia Fournier '22, Lauren Knopf '23, Hope Urbanovsky '24
Arrow Development (Boston College): Saurabh Khanna '25, Trey Klinger '25, Charles Loeb '25, Ryan Wong '25, Tom Ganim '25
Crossroads Development (Indiana University): Garrett Keating Tiberi '22, Carter Radseck '22, Christian Becker '22, Matt Boyd '23
Terra Firma (Boston College): Alex Goon '24, Jack Lieder '22, Justin Plaza '24, Emily Warren '23, Marguerite Gaughan '23