With rising interest rates, stubbornly high prices, and sagging demand, is this any time to plot out a career in real estate? You bet, said alumni and others brought together by the Joseph E. Corcoran Center for Real Estate and Urban Action.
Nearly 150 students turned up on a Tuesday evening for the center's annual event, Launching Your Real Estate Career, which featured a job-market analysis by Carroll School of Management real estate professor Edward Chazen along with a panel of five recent Boston College alumni working in the industry.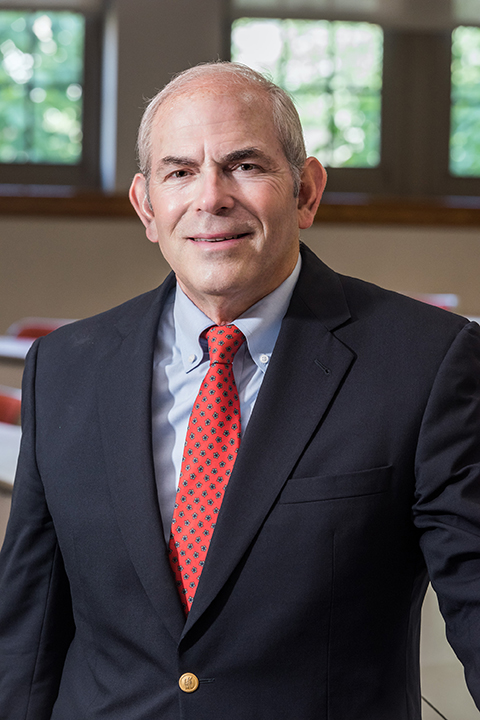 At the podium in a tiered lecture room, Chazen began by driving home the point that the real estate industry isn't just one thing: it's a collection of sectors that draw on a wide breadth of talents and skills. Students interested in public policy, for example, would have a place in this highly regulated industry, as would environmental studies majors by virtue of the trend toward sustainable building operations. "It's not just for people who study finance and marketing," he said of the industry.
And although real estate markets are cooling down somewhat, "Investors are still investing. Lenders are still lending," Chazen told the audience (a mix of mostly undergraduate management and liberal arts students) on Sept. 20 in Fulton Hall.
He pointed to some huge growth areas of commercial real estate. These include the drive toward sustainable and "healthy" buildings; strong demand for buildings equipped with labs for life sciences; and so-called "Proptech," involving the use of technologies and platforms for a variety of real estate needs. Chazen also mentioned that big players in the digital economy, like Google and Amazon, increasingly need physical space to store their hardware. In addition. there's growing demand for different forms of housing to serve the aging baby-boomer generation as well as middle-income families (who don't normally qualify for housing assistance), and other populations.
But Chazen also told the students that they can't wait for real estate companies to come to them; these firms tend not to recruit on campuses. "You have to take it upon yourself to learn about the companies," which Boston College students can do with the help of well-developed databases of alumni practitioners in the industry, he said later on during the alumni panel that he facilitated.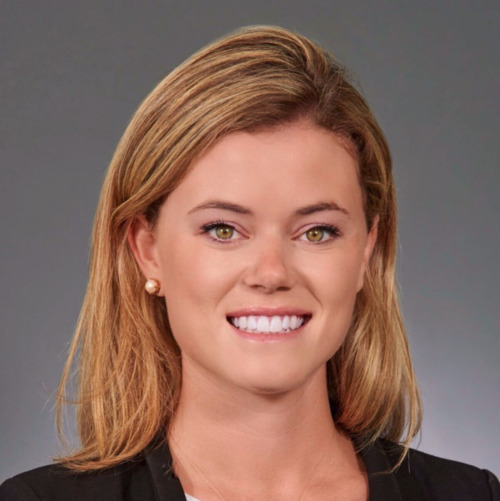 During a Q&A with the panel, one student who identified himself as a philosophy major asked how someone could convince a company to "take a chance with me if I don't have a background" or experience in real estate. Max Bechtold '18, who majored in history, told the student not to underestimate the value of what he called "intangibles," such as critical thinking, creativity, a good work ethic, and relatability—"I had a lot of skills that the typical applicants didn't have." Bechtold does retail leasing for WS Development, a mixed-use developer based in Boston.
Grace Keating '19, a senior analyst with the commercial real estate firm CBRE, added that everyone starting out in the business faces a steep learning curve. A former political science major, Keating said, "My job is probably 40 percent writing," in the form of executive summaries and other presentations based on her analyses of debt and structured financing. "And the math is easy," she said.

In response to another question, Michael Lane '18, an investments associate at The Davis Companies, offered tips on such matters as obtaining a real estate license while in college (which demonstrates interest in the field) and getting some exposure to tools like Excel and ARGUS, a financial modeling software package for commercial real estate. Lane studied finance at the Carroll School and served as a Corcoran intern with a developer in Boston's Seaport District.
Other members of the panel included Cecilia O'Reilly '19, who majored in applied psychology, served as captain of the women's diving team, and is now an assistant superintendent at Suffolk Construction; and Daniel O'Brien '21, an analyst at AEW Capital Management whose Carroll School concentration was operations management.
Neil McCullagh, executive director of the Corcoran Center, had kicked off the two-hour event with a thumbnail sketch of the center's offerings that include a real estate curriculum, summer internships with Boston companies, and a popular national case competition on affordable housing, among other programs. For more information, go to the Corcoran Center website.