"I always wanted to go to college," says Enmanuel Cabrera '23, a veteran who enrolled as a full-time student in the Carroll School of Management at 34 years old. While the traditional student at Boston College starts undergraduate studies directly after high school graduation, Cabrera's path to a higher education was less linear.
Last spring, Cabrera became the first student to enter Boston College through the University's partnership with Service to School, also known as S2S, a national non-profit organization that provides free college and graduate school application counseling services to veterans. S2S had recently established the VetLink network, which pairs those like Cabrera with fellow veterans who mentor them through the college admissions process.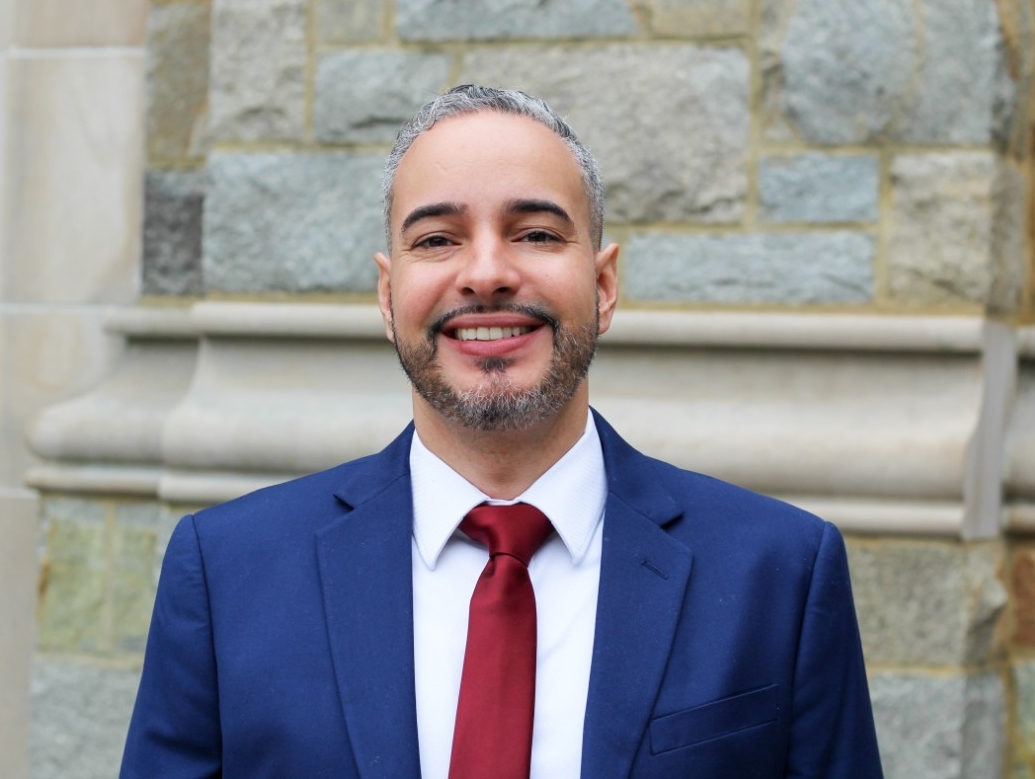 Partnered with 27 undergraduate institutions including MIT, Dartmouth, Yale, and Stanford, this network aims to provide prospective veteran students with academic opportunity. The program allows veterans to include their military experience as a source of academic readiness in their applications to partnering schools; the vets are steered toward schools best suited to their aspirations and interests.
"I definitely doubted I would go to college, and honestly, I never thought I would make it into BC," says Cabrera, who is still (so far) the only student to have enrolled at Boston College through the program. Before he received his acceptance letter from Boston College, Cabrera lived a completely different life, but never lost track of his goal to return to school.
Cabrera was born in the United States, but his family quickly emigrated back to their homeland, the Dominican Republic, before returning to the U.S. when he was five years old. He was raised mostly in Cambridge, Massachusetts, and has spent the majority of his youth and adulthood in the Boston area. Growing up, Cabrera says his mother's "goal was to give [him] a better life than she had," so she always pushed him to pursue a college education.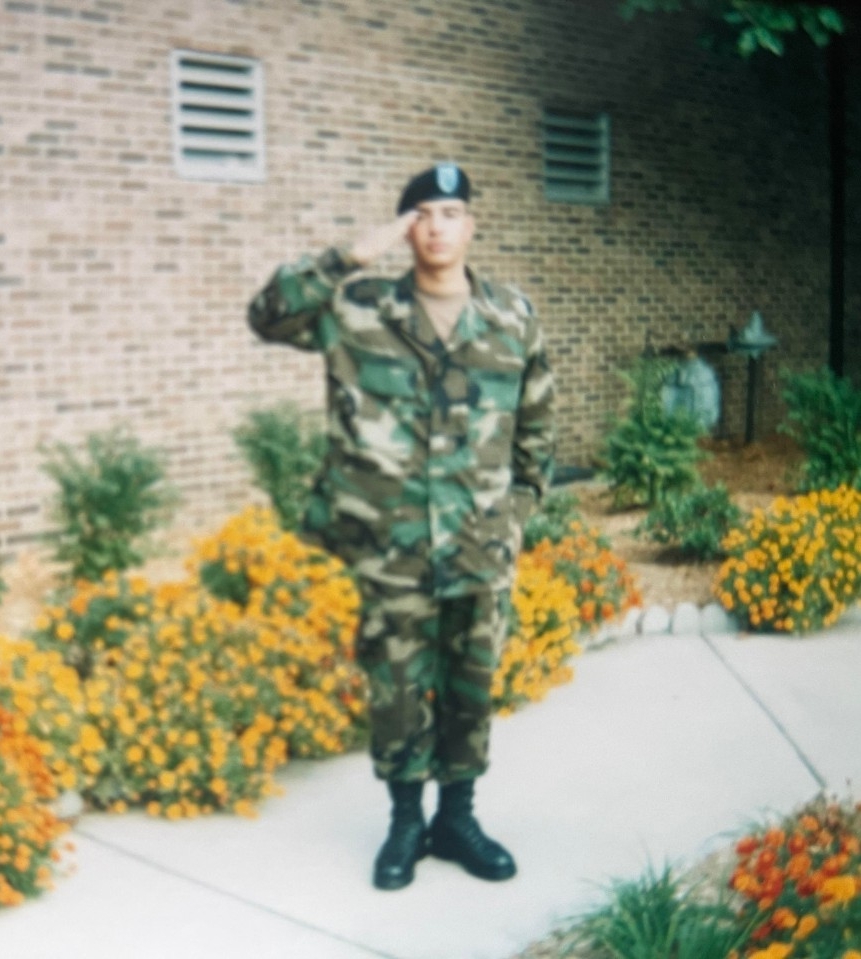 At the same time, Cabrera realized that his family lacked the means to pay for his tuition. It was not until an Army recruiter at his high school enlightened him to ways the military could financially support his higher education, that he determined how he was going to achieve his academic and life goals. He says that the promise of aid and his sense of duty to serve were what prompted him to sign an eight-year contract with the military. 
As a 91-Whisky (combat medic), Cabrera's role in the Army was comparable to that of a paramedic. He received medical training through his service while stationed in Providence, Rhode Island. His time in the Army was cut short, however, when he was medically discharged four years into his contract.
He re-entered civilian life during the 2008 Great Recession. "I struggled tremendously financially," he says. "I struggled finding a job, holding a job. I spent some time homeless ... it took a long time before I was in a good, stable place to allow me to go back to school." 
Cabrera remembers feeling "hopeless" and "desperate" during his time in homlessness. He began nurturing some resentment toward  higher education, feeling that all of the cards were stacked against him returning to school. In retrospect, he recognizes that fixating on these problems only prevented him from making progress. "Even business schools will teach you not to dwell on the past," he says, "because that's considered a sunk cost"—a cost incurred that can no longer be recovered. 
With his native charm, perseverance, and determination, Cabrera got back on track. He climbed up the ladder at a T-Mobile store where he has worked full-time as a retail manager. In 2019, he decided he was ready to return to school. Cabrera attended Bunker Hill Community College for his first three semesters, to see if he could balance his work life with his life as a student. "I wanted to prepare myself for the rigors of a university," he says. 
His intention was always to transfer, and with assistance from Service to School, he was able to enroll in classes at Boston College last spring. "BC really checked every box," says Cabrera, who was drawn to the school's prestige and Jesuit values. 
During his first semester, Cabrera took a full course load, pursuing a management degree with a concentration in finance—a major he believes will help him both career-wise and with his own personal finances in the future. While enrolled as a full-time student, he continued to work full-time as a retail manager at T-Mobile. "I get no days off. My days off from work, I'm in class. My days off from school, I'm at work," he said during an initial interview for this story last spring.
As he sees it, COVID-19 was to some extent "a blessing in disguise," because asynchronous and hybrid classes allowed him to keep up a 40-hour work week. Last semester, Cabrera was only on campus three days of the week, and for very limited hours. Though the remote learning environment created flexibility in his schedule, Cabrera, like many, encountered the academic and social challenges that came with online education, making it hard to become fully integrated in college life.
A New Semester—and New Experiences
Despite the challenges of an atypical year, Cabrera is upbeat about his experience as a student at Boston College. "The professors have been simply amazing," he says. "They are always willing to go above and beyond for their students … and have so much experience and knowledge in their field of teaching." He says his professors have been understanding of his work schedule and happy to spend time out of class to answer his questions and provide clarity on difficult topics.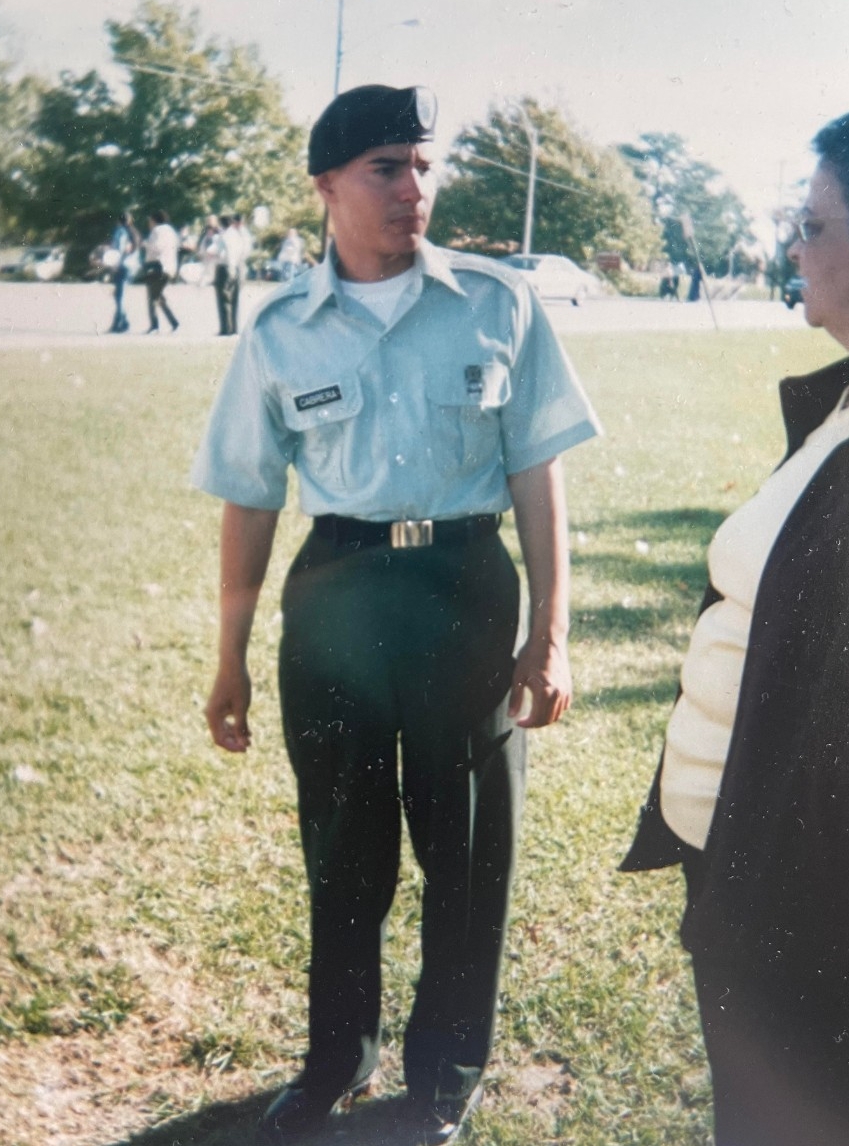 This past summer, Cabrera continued to work at T-Mobile while fulfilling his theology core remotely. Now, he's excited to be back at school in the twilight of COVID (and keeping his options open about how much outside work to do while carrying a five-course load). He says he's interested in joining various clubs including the Investment Club, the Finance Academy, and the Cryptocurrency Club. Other than BC football games he has patiently waited to watch in person, he is "most excited about interacting and engaging with other students" this year.
Cabrera is still in contact with his VetLink mentor, who works for S2S and now helps him build his resume and LinkedIn profile. Boston College has seen an increase in applications from veterans, something Cabrera is pleased to see. He says his experience with VetLink has been so integral to his college success that he hopes to take on a role at Boston College as a point of contact or mentor for veterans who enroll. 
"Returning to school is like a milestone, it's something I always wanted to accomplish," says Cabrera, who expects to graduate in 2023. "This was a lifelong dream." 
---
Ada Anderson is a psychology major in the class of 2023 at Morrissey College of Arts and Sciences.
Campus photos by Rachel Bird, Carroll School News. Uniformed photos courtesy of Enmanuel Cabrera '23