​Boston College has partnered with Service to School's VetLink program, which expands opportunities and access for highly qualified veterans transitioning to higher education.

According to Director of Undergraduate Admission Grant M. Gosselin, BC will seek to increase the number of veterans enrolled in undergraduate degree programs at the University through the new partnership with S2S.
"Boston College proudly welcomes all veterans of the U.S. Armed Forces, and we're committed to helping the men and women who have served, and who continue to serve, our country with the academic support, resources, community, and career development services that are the hallmark of a BC education," said Gosselin. "Our partnership with Service to School reflects our commitment to expanding access and opportunity for student veterans of the armed services, and supports our strategic goals of building a more inclusive, hospitable community."

Executive Vice President Michael J. Lochhead convened a Veteran's Advisory Group last year to explore ways in which BC can provide a more welcoming and supportive experience for veterans. The partnership with S2S—which collaborates with institutions of higher education to build awareness of how veterans' military service has prepared them for success in academia—is a direct result.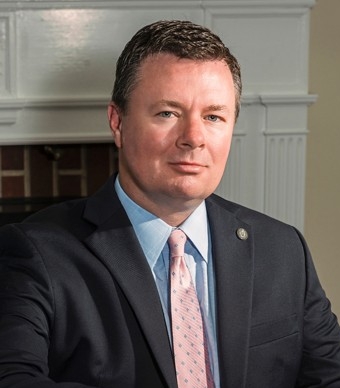 "Service to School was one of the first initiatives that was highlighted by the Veteran's Advisory Group as a top priority in bringing highly qualified veterans to Boston College," said Lochhead. "There is much about the BC mission and values that I think will resonate with veterans, and I look forward to welcoming them in increasing numbers to the Heights over the coming years."

Recognizing that many veterans have professional and family responsibilities, the University offers numerous full- and part-time undergraduate and graduate programs, including evening programs at the Woods College of Advancing Studies and a part-time M.B.A. program through the Carroll School of Management, notes Gosselin. A U.S. veteran or active duty service member is eligible to use U.S. Department of Veterans Affairs education benefits toward certificate as well as undergraduate and graduate programs.

Among the other select colleges and universities that have joined with S2S to form VetLink are Brown, Cornell, Dartmouth, Harvard, MIT, Notre Dame, Princeton, Stanford, and Yale.

"Boston College has a distinguished history of acting upon the call to serve, and continues to do so by developing future leaders dedicated to enriching the lives of others, attributes that are truly aligned with the ethos of our nation's veterans," said Jim Selbe, chief operating officer of Service to School. "This great institution adds another level of depth and breadth to a partnership of colleges and universities committed to creating a veteran-inclusive campus and community."

Founded in 2011 by three military veterans and an admissions expert, the San Francisco-based S2S has grown to become a national non-profit that connects military veterans and service members with mentors to ensure veterans are being admitted to and attending the nation's best colleges and graduate schools.


Phil Gloudemans | University Communications | December 2020