Dean Andy Boynton's tribute to the 2021 graduates, prepared for publication in Sub Turri.
Dear Carroll School Class of '21,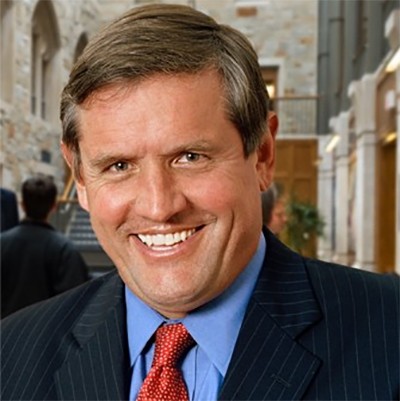 For years, I have been writing these yearbook messages, congratulating the graduates on reaching this milestone in their lives. It is always a great achievement to arrive at this moment, after four years of learning and growing at Boston College. But in my mind, it has never been more of an accomplishment than it is now for your class—as you go forward, in the twilight of this strange and unforgettable era.
It goes without saying that the last three semesters of your college life did not pan out the way you would have thought. There have been barriers and hurdles along the way, together with tumult in the broader society. What amazes me is what you've been able to accomplish, despite it all. You've had to reach deeply into yourselves, grapple with disappointment, and find sources of strength and solace. And you've turned in a remarkable performance, as students and as human beings. 
As students, you've been able to continue exploring all that a school of management at a Jesuit liberal arts university has to offer, carrying on the unique brand of learning that began four years ago with your Portico experience. As human beings, you've adapted and grown. You've had to nurture some of the most vital qualities for life and leadership, qualities such as perseverance, patience, kindness, gratitude, and even jubilation—I see the laughter and smiles everywhere on campus. I'll add: empathy. I believe your experience will give you a greater sense of understanding and compassion for the struggles of others in the future.
I also believe that you'll be better citizens, more discerning, more passionate, more alert to signs of inequity and exclusion—at a time when these qualities too are in heavy demand.
At the Carroll School, we're proud of the person you've become, in the face of unprecedented challenges. We're excited about the many ways you'll be contributing meaningfully to your families, organizations, professions, and society at large. And please know you'll always be an Eagle, wherever you are. You'll always be home on the Heights, whenever you return for a visit—which I hope you will do often.
Andy Boynton '78, P'13
John and Linda Powers Family Dean,
Boston College Carroll School of Management