Boston College is known for attracting students with a passion for service to others, and its management students are no exception—82 percent of those in the Carroll School of Management engage in community service while at Boston College, according to an annual University-wide survey. But what happens now, with students far from campus, hunkered down at home with their families?
The answer is that, for many students, the service and outreach continue in a new mode. One of many illustrations is the Jenks Leadership Program, a co-curricular activity sponsored by the Carroll School's Winston Center for Leadership and Ethics. Jenks identifies and helps prepare a cadre of undergraduates to take on leadership roles in service to others and the common good.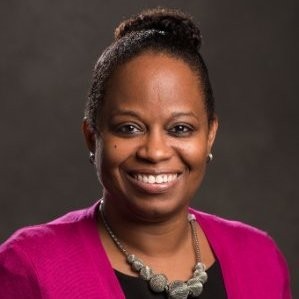 Some students involved in Jenks are finding ways to serve remotely in their hometowns and regions—for instance, by linking up struggling local businesses with members of the community who want to help keep those businesses afloat. Others are sticking with projects that had required onsite work in Boston, while pivoting from those plans in different ways. One team of graduating Jenks leaders is fashioning an online learning module that future students could use as they reach out to senior citizens who reside in the city's low-income housing projects.
"And that really goes to the heart of the Jenks mission," said Monetta Edwards, who directs the Winston Center. "It's about leadership for service to others, and about becoming responsible leaders in a global society." Named for Weston "Sandy" Jenks '47, the program is strongly influenced also by the writings of management philosopher Robert Greenleaf and his concept of "servant leadership."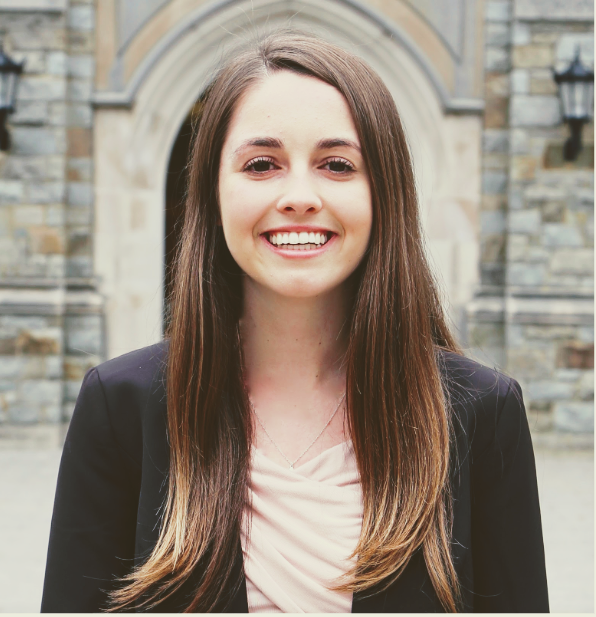 Elizabeth McColloch '21 is finding ways to continue the spirit of community and service at Boston College, from her home in Menlo Park, California. An operations management student with a minor in public health, she has developed a website called "Boston College Community of Hope," featuring inspirational stories shared with her by fellow students. She launched the effort with an email to Jenks students and others last month, telling them, "I was thinking about how we are all still one community, despite being physically apart during this time. I would love to hear stories of compassion and hope people have witnessed or experienced in the midst of this crisis." The website went live on April 2.
Jenks is a three-semester program (from spring to spring), and the community includes about 80 students. Among them are students preparing to graduate from Jenks later this month and those now entering the program, along with others—like McColloch—who had earlier completed the sequence of workshops culminating in service projects.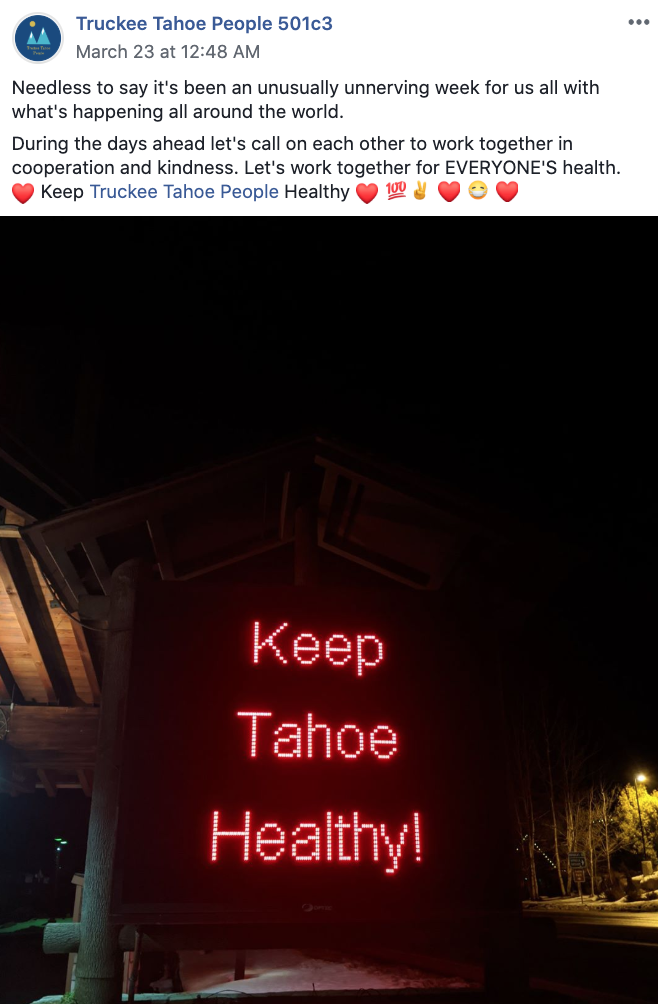 Another program alum, Blake Hanson '20, who majors in international studies at the Morrissey College, said skills he learned in Jenks have made it possible for him to step up during a global emergency. He explained by email that when he arrived back home in El Dorado Hills, California, "I was feeling helpless sitting in my house while people suffered, so I figured I would put my skills and experiences to use."
He did so by enlisting in a nonprofit, Truckee Tahoe People, which is helping to coordinate responses to the coronavirus crisis in another community where he used to live. For his part, Hanson started off by compiling a spreadsheet for businesses and services throughout that region, detailing operations including their hours and promotional offers. "We saw many businesses quickly beginning to sink while members of our community wanted to help but did not know how," he said.
Now, Hanson said that he and his fellow activists are further connecting business and community by converting the spreadsheet into a "more user-friendly" website with different pages for different towns, including subpages for services ranging from restaurant takeout and car repair to virtual yoga instruction.
Meanwhile, Jenks students were engaging in Zoom sessions to forge other ideas on how to be servant leaders in a time of unprecedented crisis.