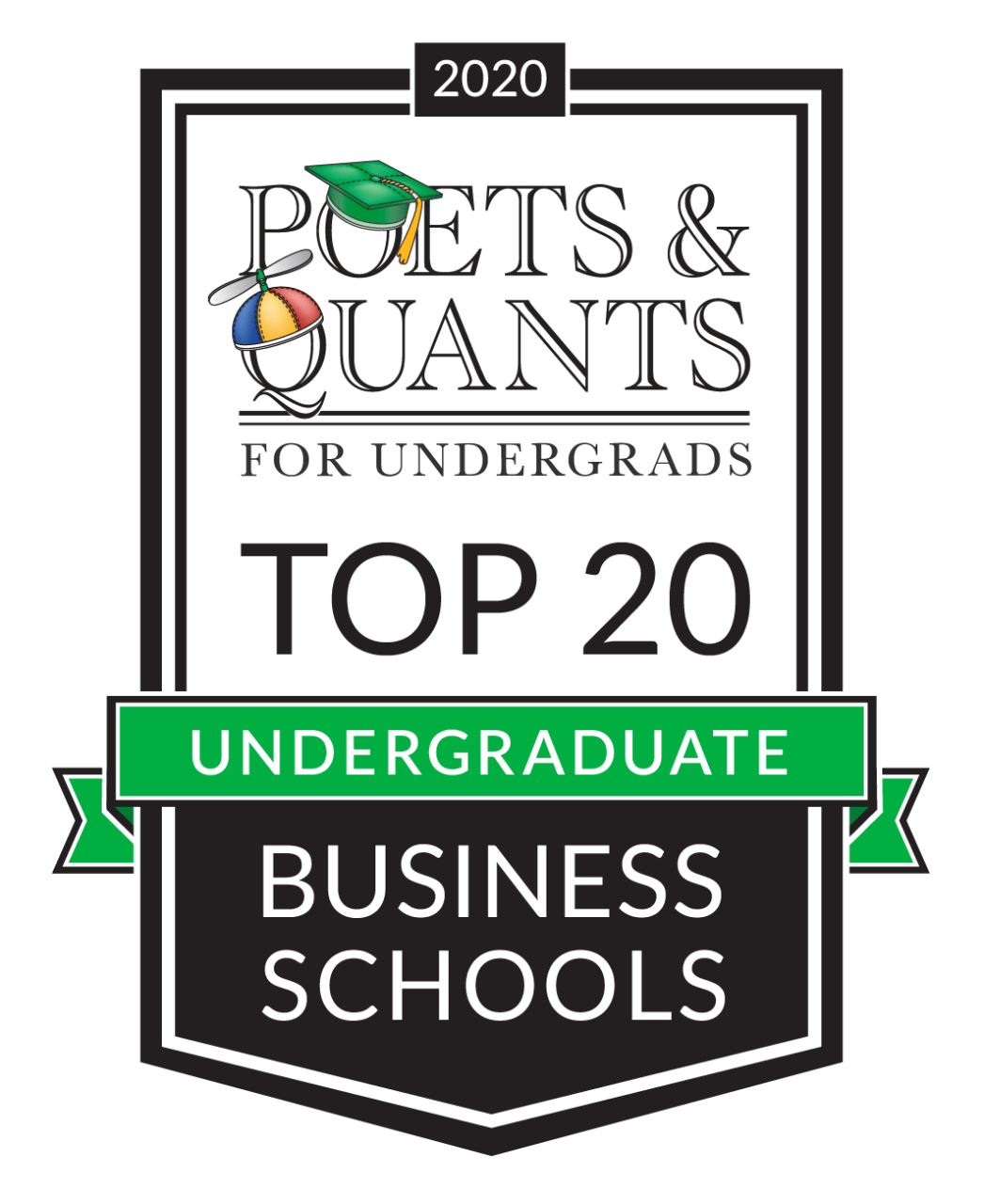 Out of 97 undergraduate business schools, the Boston College Carroll School of Management landed at #13 overall in the latest Poets & Quants ranking—and led the pack in teaching quality, according to alumni assessments.
In this annual ranking, schools are measured on a mix of admissions standards, alumni surveys, and employment outcomes. Surveys go out to thousands of alumni who are two years out of school.
"So which school's faculty got the best marks this year? That would be the faculty at Boston College's Carroll School," according to the P&Q report, referring to teaching quality. The report also pegged the Carroll School at #6 on the question put to alumni, "Would you recommend the business program to a close friend or colleague?" Moreover, close to 94 percent of Carroll School grads were employed within 90 days of graduation, with an average starting total compensation of $76,508.
With its top slot for teaching quality, the Carroll School improved over its #2 showing in last year's P&Q survey.
"Over the past decade, we've been working hard to promote a culture of teaching excellence, as well as research excellence," said John and Linda Powers Family Dean Andy Boynton. The dean cited an array of initiatives including seminars on teaching, extensive peer mentoring, financial support for teaching developoment, and various forms of recognition including awards given to faculty each semester.
"We've also put together a system for measuring teaching performance," he added, pointing to the Carroll School's "Teaching Reports" issued twice a year for every instructor. These offer several key metrics, including the overall student rating for the instructor, class workload, and average final grade given by that instructor, among other measurements.
The Carroll School shares space in the P&Q top 15 with elite B-schools such as #8 Dyson (Cornell) and #9 Kenan-Flagler (University of North Carolina). Overall, in the publication's grading system, the Carroll School earned a score of 91.28 out of 100. Only Wharton at the University of Pennsylvania scored 100.
Founded in 2014 by John A. Byrne—a former executive editor of BusinessWeek and editor-in-chief of Fast Company—Poets & Quants has quickly become a highly influential online publication devoted to covering business education. Its list of the Best Undergraduate B-Schools Of 2020 for the coming year was released on December 20.
One way in which all the schools came out winners: Poets & Quants found that business has remained the most popular undergraduate major in the U.S.