Daniel Kabanovsky '24 had 60 seconds to pitch an idea two years in the making. And he had to do it over Zoom. 
The freshman took first place in the Edmund H. Shea Jr. Center for Entrepreneurship's sixth annual Elevator Pitch Competition—the first one to be held virtually. The contest asks students to deliver one-minute business pitches for a panel of experienced entrepreneurs and venture capitalists. This year's competition drew over 25 applicants, who submitted their recorded pitches for review. Ten advanced to the live final round, held on Zoom, Thursday, November 5.
"Why are so many kids not interested in STEM?" Kabanovsky asked the panel of five judges from his dorm room in Duchesne. "'It's boring. It doesn't make sense.' ... But have you ever heard anyone say Dungeons and Dragons is boring? Never."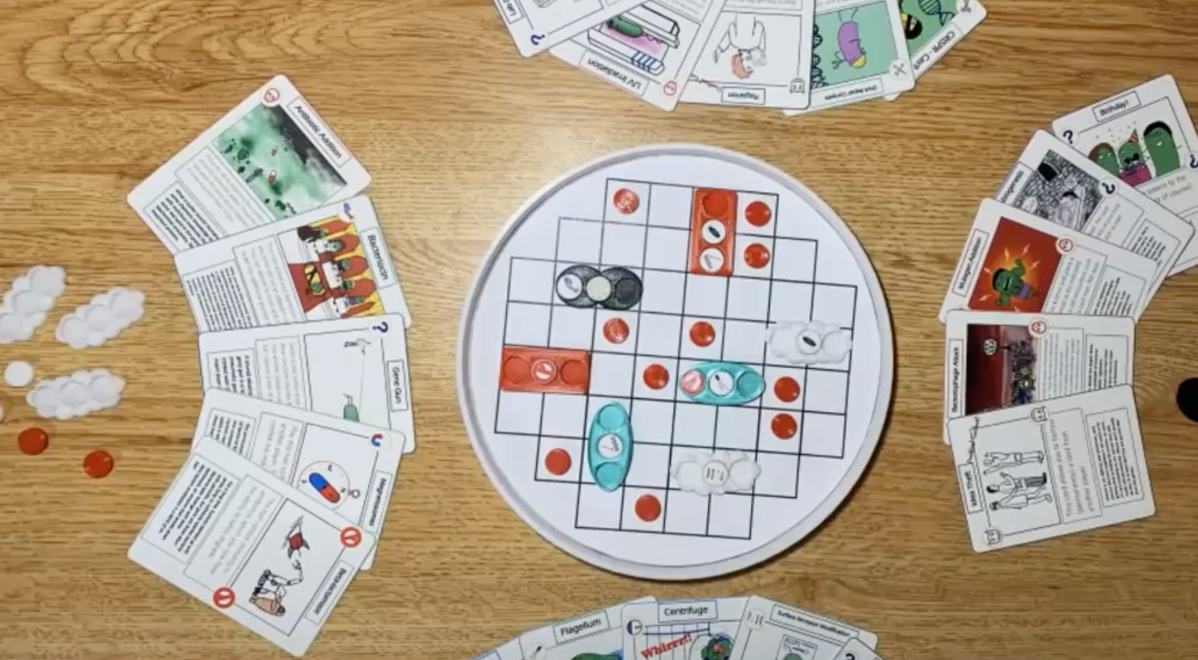 Kabanovsky's startup idea is called "Cells: Divide and Conquer." And it's more than just an idea; he showed judges a photo of the board game he invented—and is actively prototyping. The multiplayer game turns biology lessons into an exciting, competitive, and social experience for kids ages 12 and up.
"Microbiology is like watching an episode of 'Game of Thrones.' There are bacteria that are evolving particular mechanisms to kill each other and betray one another, or, on the other hand, forming cooperation and alliances," Kabanovsky said. "The right way of educating others about it is just showing them how interesting it is."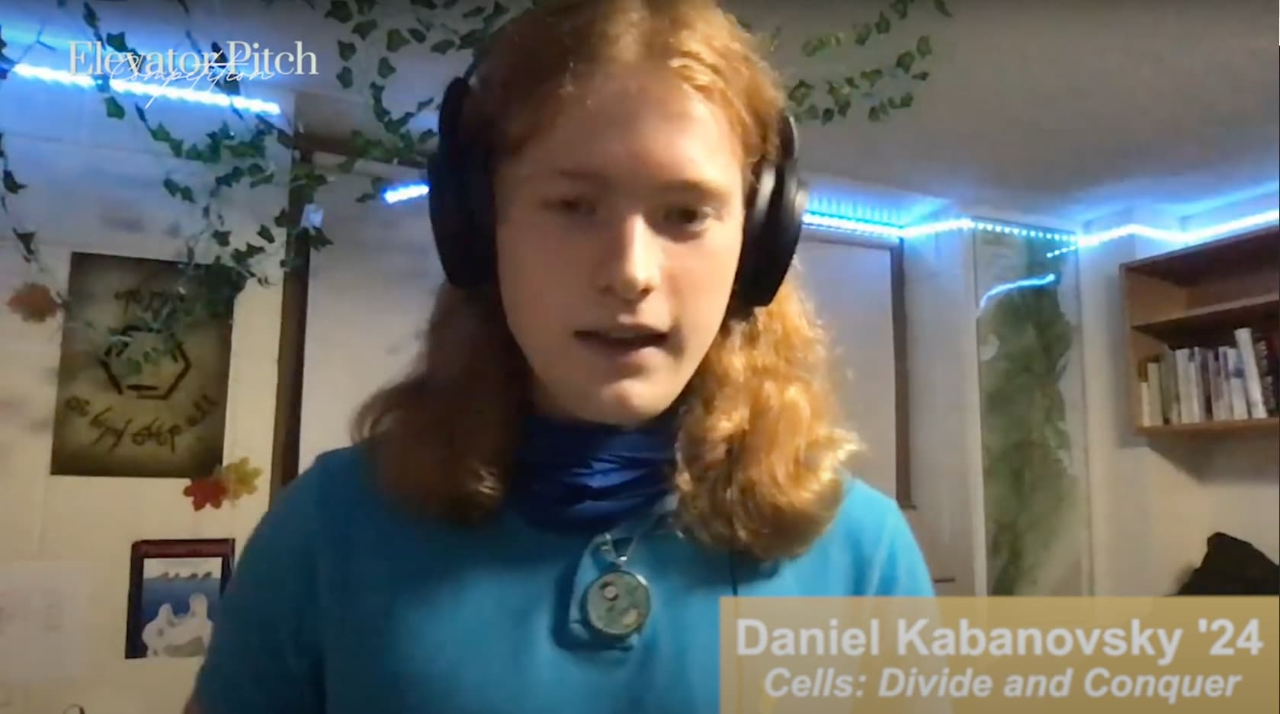 As with his fellow finalists, Kabanovsky's one-minute presentation was followed by two minutes of pointed questions from the judges, who were trying to discern if his idea was one worth investing real money in. 
"Have you piloted this with groups or tested the fun factor?" asked Amy LaCombe '90, Associate Dean for Undergraduate Programs and one of the contest's judges. Yes, Kabanovsky said. He introduced "Cells" to friends at a science camp, incorporating their feedback into his third and current iteration of the game. And he's already thinking about version 4.0. In a later interview Kabanovsky said he'll soon begin beta-testing the game with volunteers from the Biology Department with the aim of making further improvements.
When announcing the winner, judge and venture capitalist LaDante McMillon '12 said he could envision an acquisition of "Cells" by a company like toy maker Hasbro. "It has some real genius behind it, and the potential to be really, really big," McMillon said.
While McMillon's comment is flattering, Kabanovsky has no plans to sell his game anytime soon. "I think of this project as my beloved brainchild and I would hate to see it modified in ways that I might not like," he told Carroll School News, after winners were announced. He plans to use his $750 prize to launch a crowdfunding campaign to finance in-house production and sell directly to consumers online. He also plans to send the game to science media channels like xkcd, Veritasium, and SciShow in hopes they will review and promote it. 
It is very rare for a freshman to win the Elevator Pitch Competition. Kabanovsky is the first to take top prize in the contest since the Shea Center became its sponsor. 
E-Marketplaces for Clothing—and Community Building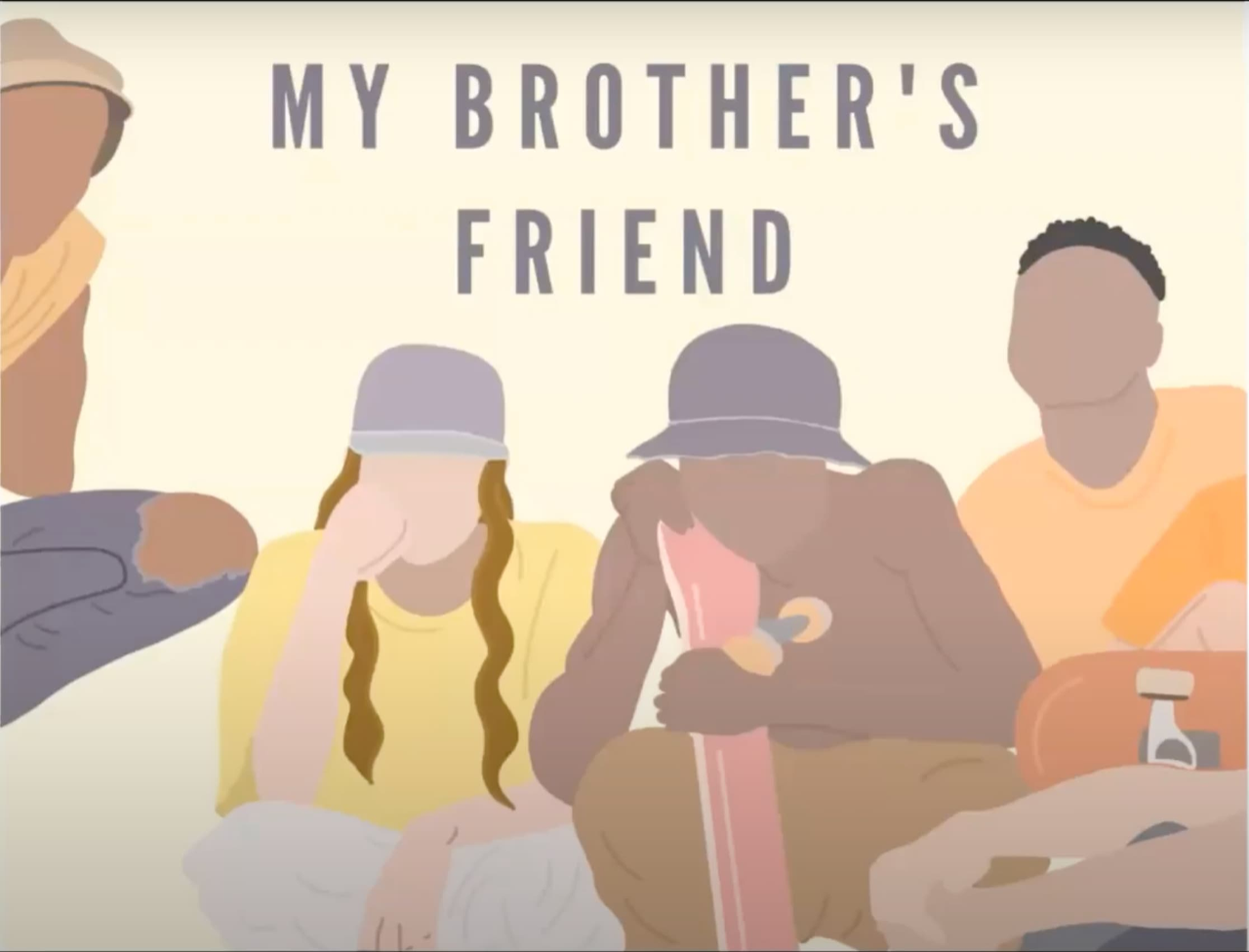 The second prize went to Sofia Yepes '21 and Nisha Momin '21. The duo is eager to use their $500 in winnings to bring a business idea they've been working on for months to life. Their pitch, "My Brother's Friend," envisions a web-based marketplace that connects with consumers of streetwear—casual apparel like hoodies, t-shirts, and sneakers popular with young people in urban communities—to independent brands and designers around the world.
"While living abroad we were introduced to local streetwear brands that we only heard about because we lived there," Momin said in the opening of their pitch, explaining that many of these locally successful designers lacked the means to expand their reach globally. 
Last summer, while bored in quarantine, the two friends launched a podcast to try and meet more streetwear designers around the world, an endeavor that has connected them with potential partners for their e-commerce platform in Lebanon, Palestine, South Africa, Brazil, and Morocco. Judge Cory Munchbach '09, COO of BlueConic, called their pitch "a unique take on an idea, something not yet seen in the market."
Another online marketplace with a human-centered mission took third. "The Caring Bra Company," pitched by Maria Daniela Manzur Martinez '21, is an online shop for bras that promotes awareness and creates a community for women affected by breast cancer.
Martinez was inspired when a close family member was diagnosed with breast cancer at 35. Her store will sell bras specially designed to promote breast health, including styles for women who've had mastectomies. "Each purchase comes with clear instructions on how to do self examinations and what to do if you actually find a lump," Martinez explained in her pitch. 
"It's a problem that a lot of women face," said judge Ivan Alo '12. "There is a real opportunity here to match commerce and a mission."
An Apt Challenge for 21st-Century Entrepreneurs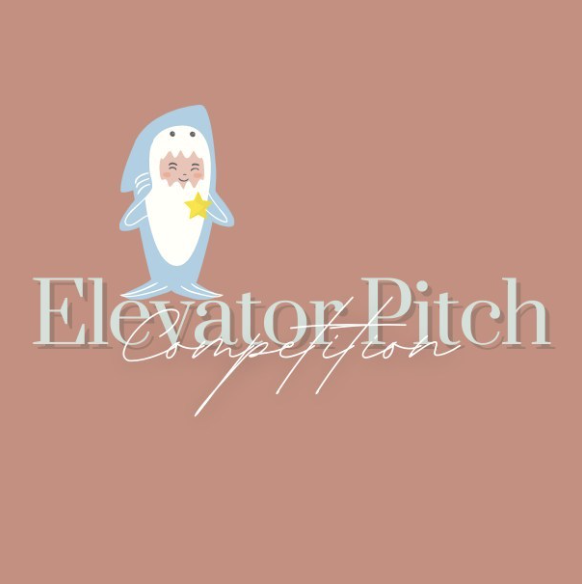 The Shea Center has hosted the Elevator Pitch Competition since 2015. "Students do not have to have a thought-out business plan at this stage, but should have a solid idea with plans to grow," explained Madeleine Harris '23, a board member of the Shea Center's student-run organization, Start@Shea, as she prepped judges for the final round. Each student finalist was evaluated on the quality of the business idea, the engagement level of the pitch itself, and feasibility in the market. 
"I love being a part of this," said Associate Dean LaCombe, just prior to the announcement of this year's winning pitches. "I get to hear so many great ideas and business plans that are underway. This is just a joy to be a part of." 
LaCombe is a recurring judge at the competition along with Joe Popolo '89, founder and CEO of Charles & Potomac Capital and committed supporter of the Shea Center's work. Following the live announcement of the winners, Popolo praised the contributions of Jere Doyle '87, P'15, the Popolo Family Executive Director of the Center, as well as encouraged all of the student competitors to continue innovating. "Entrepreneurs are our country's problem solvers," Popolo said. "Keep up the great work, all of you entrepreneurs. Keep going."
In previous years, the Elevator Pitch Competition has drawn over a hundred spectators, who cheer vigorously for their friends and cast votes for a fourth prize, for crowd favorite, worth $250. The social prize was the only aspect of the contest that had to be cut in this year's virtual event. While the finalists pitched live to the judges, the Zoom call was not open to the public. Instead, the winners were announced publicly on Tuesday, November 10, at one of the Shea Center's "Zoom with an Entrepreneur" sessions, another popular event series that has moved online since the COVID-19 pandemic began. 
While lacking the raucous support of a live audience, the students who competed in this year's virtual Elevator Pitch Competition nonetheless engaged in an experience that is increasingly familiar to real-world entrepreneurs. Alo and McMillon, co-founders of New Age Capital, a VC firm that invests in minority-owned start-ups, shared with fellow judges just how common it is to discover new investment opportunities without ever meeting startup founders in person—even before the COVID-19 pandemic made Zoom a household word. "When we first started investing," Alo said, "I think eight out of our 12 investments were made virtually." 
The Shea Center also sponsors the Strakosch Venture Competition each spring, as well as Accelerate@Shea, a 9-week program for students looking to develop their startups that culminates with another vibrant event drawing BC alumni and students alike each year. Last April, Accelerate@Shea's 2020 Demo Day was one of the first CSOM traditions to successfully transition to an online format.
A recording of Tuesday's announcement of the contest winners is available on the Shea Center's YouTube page.
— Leslie Ganson is a content development specialist at the Carroll School of Management.