UPDATED: November 17, 2020
From classes to advising to MBA networking, many, if not most, campus activities have carried on virtually at the Carroll School of Management this fall. But there's another hallmark of the Eagle experience that coronavirus cannot thwart: community engagement and service. Case in point: The Joseph E. Corcoran Center for Real Estate and Urban Action. The center has just launched a new initiative to encourage both undergraduates and faculty at Boston College to engage with and serve their local communities remotely. 
The Corcoran Center's new Community Engagement Awards (CEAs) will provide monetary support to students and faculty who submit winning proposals for high-impact service, teaching, or scholarship activities that engage Boston's urban neighborhoods virtually. The goal of the new program is to "facilitate continued student and faculty engagement with and service to those who have been most impacted by the COVID-19 pandemic, specifically communities of color in Boston, including the greater Mattapan neighborhood."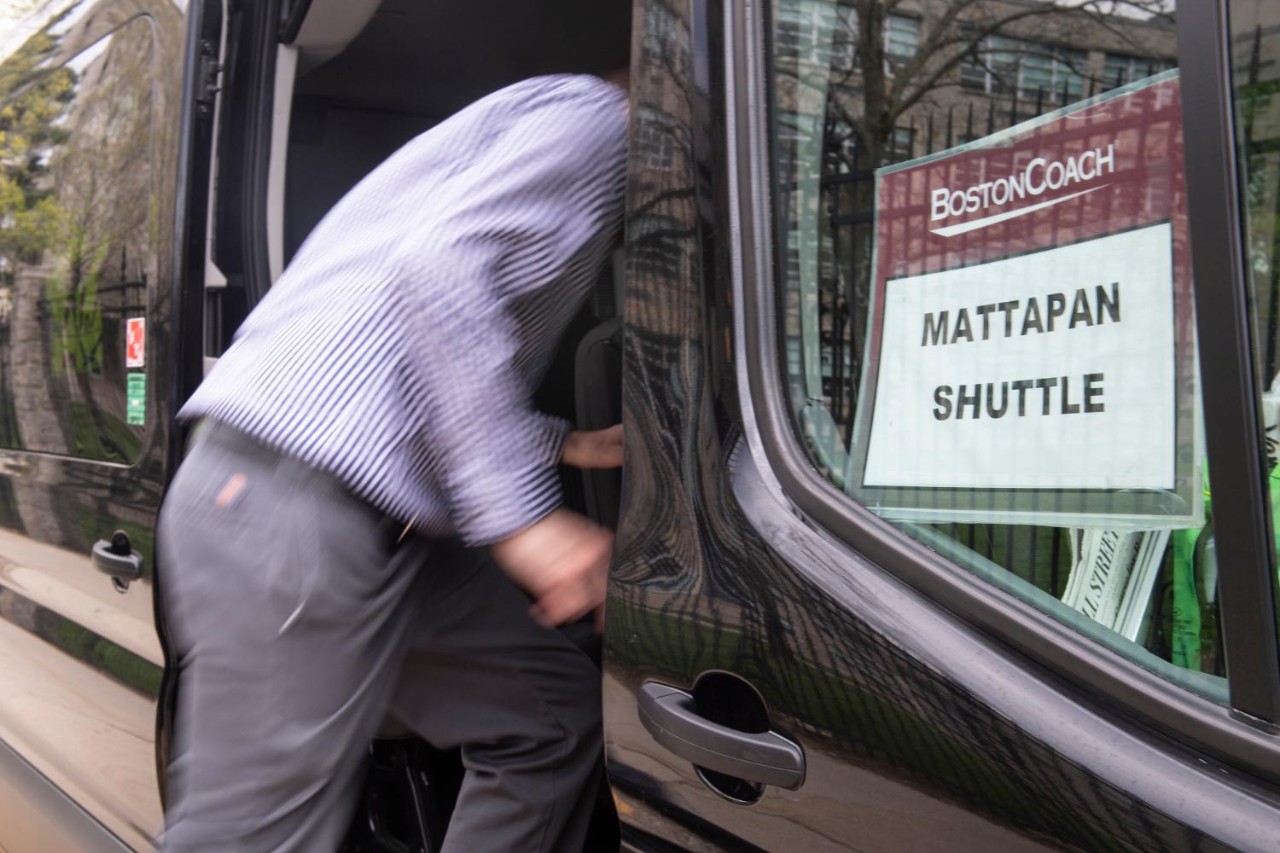 Prior to the pandemic, the Corcoran Center developed a program to connect BC students with place-based volunteer and service opportunities in Mattapan, even collaborating with partners to sponsor a shuttle bus between campus and various schools and community centers in the neighborhood. The Community Engagement Awards will ensure that those connections between the BC community and Boston's urban residents sustain and thrive, even from a distance. The Center also notes the growing "digital divide" that further exacerbates the challenges facing low-income communities during the pandemic, and hopes the program will help to bridge that gap.
Undergraduate award recipients will receive $1,000 for school-sponsored service and engagement activities conducted remotely with local communities. Eighty-two percent of management undergrads engage in community service during their time at the Carroll School, many through programs like 4Boston, Pulse, and the First Year Service Program. Participation in these programs are eligible for consideration in CEA applications, though independently designed projects are also encouraged. 
Faculty, likewise, can apply for Community Engagement Awards, earning $2,000 for virtual community-based teaching and scholarship. All award winners will be required to submit a video overview of their project and its impact at the end of the academic year. Winners can also apply for one extension of their funding during the school year.
As of mid-November, the Corcoran Center has granted Community Engagement Awards to three students in 4Boston, BC's largest weekly service program. The funding they've received is helping to procure essential goods and supplies, including winter clothing, for the communities where these students have continued to serve virtually this school year. Four faculty from across the University have also received awards for their community-based efforts, including Acting Chair of the Theatre Department at Morrissey College of Arts and Sciences, Luke Jorgensen, who is filming and distributing children's performances that were previously performed live in Mattapan schools.
Applications for the first CEAs are currently being accepted on a rolling basis throughout the semester, as well as into next spring. Review of applications typically takes two weeks. Visit the Corcoran Center's website to learn more and apply, or email corcoran.center@bc.edu with additional questions. 
---
—Leslie Ganson, Carroll School News