The word "networking" calls to mind coffee chats, cocktail hours, or casual conversation between panels at a conference—all activities that ground to a halt last spring as COVID-19 spread across the world. Although some parts of life are starting to return to a "new normal," the health experts' recommendations to maintain social distancing might make networking seem like an impossible task. This past summer, the Carroll School of Management's graduate programs offered a virtual Noon Networking Series, which featured alumni calling in from coast-to-coast. It showed that although networking might look different during a pandemic, it's still just as vital in the business world.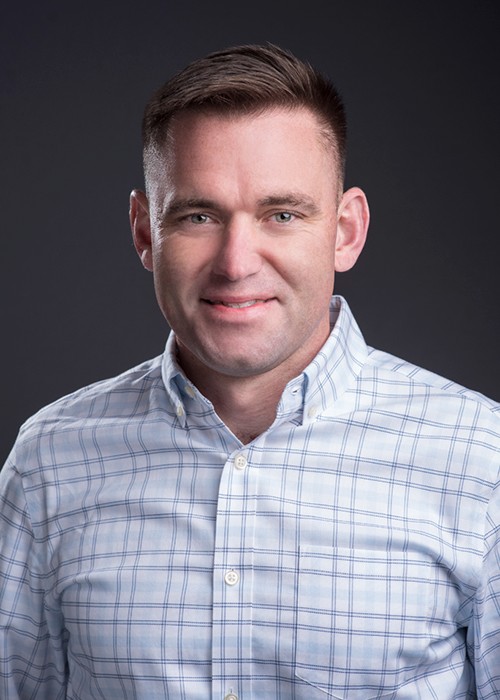 From San Francisco, California, to Portland, Maine, six Carroll School graduate alumni from across the country each volunteered to spend one of their lunch breaks this summer on Zoom, answering questions and sharing insights on business school internships, job searching, and the work world. The series, which was open to newly admitted and enrolled part-time and full-time graduate students at the Carroll School, reached more than 100 incoming students. Featured speakers—all alumni who graduated in the last decade—currently work in a wide variety of fields and their M.B.A. experiences were equally diverse.
David Cote, M.B.A. '19, currently an assistant vice president at State Street, came to the Carroll School M.B.A. program after serving as an active-duty Marine. Jessica Poracky, M.B.A. '18, used her M.B.A. to make the shift from the healthcare branding industry to her current role as a senior consultant at Gartner. Other featured alumni represented industries as varied as pharmaceuticals, finance, consumer goods, and tech, among others. Yet a common thread ran throughout the entire series: that despite the challenges of networking remotely, during a crisis building connections is more important than ever.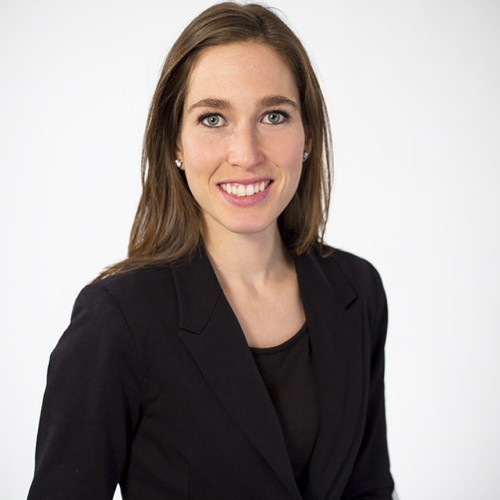 For graduate students, building those connections should start early. Caitlin Mahler, M.B.A. '17, a brand manager at Sabra, said during her Noon Networking session that "you can never start networking early enough." That sense of urgency was echoed by Meghan Stasz, M.B.A. '10, who used her M.B.A. to make a career pivot from an environmental nonprofit to her current role as vice president for sustainability and packaging for the Consumer Brands Association. She encouraged incoming M.B.A. students to make use of the Carroll School's resources, including the alumni network and the Graduate Career Development team: "There's such a huge network of people in the BC alumni community, especially from the Carroll School, that if you can go in with at least a pretty clear sense of what you're interested in doing and want to learn more about, you can start tapping those people really early. And the career services team will help you in any way that they possibly can, but you've got to help them," she said.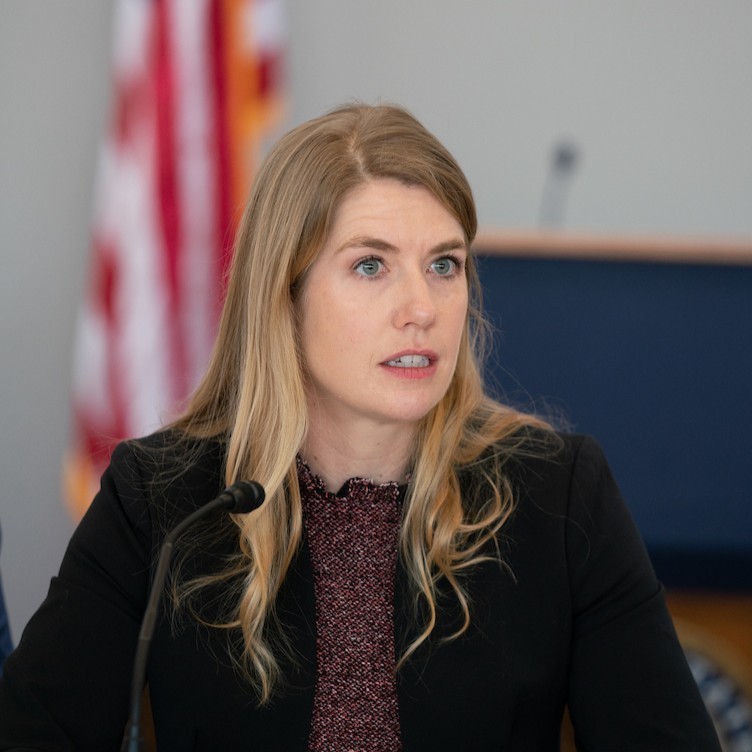 During the pandemic, much of the help that the graduate career services team offers has also shifted online, including interview prep via Zoom, virtual job fairs, and career skills webinars. The new format might take some getting used to, but, as Stasz says, the transition to virtual networking "shows how adaptable people are—it shows you can still do your job, it's just through phone and email and Zoom."
Networking in business school, whether virtual or in-person, doesn't have to happen only at official Career Development events. Lots of those connections can form naturally through coursework and other projects, and as students are exposed to a variety of learning environments—from remote to hybrid to fully in-person—they will be exposed to networking skills in each format.
Stasz highlighted the importance of the M.B.A. program's experiential learning courses, numerous consulting projects, and team case studies as a way for graduate students to practice working in cross-functional teams with outside stakeholders: "All of those team meetings and messaging and decks that you have to build, and group projects . . . that stuff is absolutely invaluable." As classes transitioned into remote learning last spring, those group project teams shifted from in-person brainstorming sessions in Fulton Hall to collaborations with Zoom calls and virtual whiteboards. This fall, most Carroll School students will have a mix of in-person and virtual classes, giving them even more opportunities to practice building connections both virtually and face-to-face. 
In many ways, having to develop comfort with virtual networking will be an asset to current M.B.A. students. Mahler, who started in her role at Sabra shortly after the shutdown began, highlighted the challenges in starting a new job during a time of crisis, saying, "It was a big change; it was initially difficult to build things like teamwork and camaraderie when everyone is working in their bedroom or their apartment."
Her time at BC predated the coronavirus pandemic and the resulting shift to remote learning, but Mahler still cited lessons from her M.B.A. coursework as helpful in adjusting to a virtual workplace. She pointed to the importance of "the role that culture can play" in developing connections virtually. Workplace culture, she said, is "something that we spoke a lot about at BC, in one of my classes, Managing People and Organizations, but that can absolutely get lost in a remote work environment." However, she reminded listeners that it's still entirely possible to remotely build the interpersonal connections that make up workplace culture. From virtual lunch check-ins over Zoom to informational interviews over the phone, networking is still possible from afar; it just takes a little bit more creativity and flexibility than it used to.
Although we are transitioning to the "new normal," or just the next normal, remote work seems to be here to stay. Luckily, today's graduate management students will have a leg up when it comes to experience building connections remotely. Networking at the Carroll School may have moved online due to the coronavirus, but the Noon Networking Series shows that networking opportunities with alumni are as plentiful as ever. And, as Stasz told listeners at the end of her session, even remote networking doesn't have to be a chore. She signed off of the Zoom call with a wave and a reminder: "It's also really fun. You're going to have a really good time in business school!"
---
Rachel Bird is a content development specialist and part-time M.B.A. student at the Carroll School.