Ambassador Program for New Managers
As you navigate your first year at the University, Employee Development would like to provide support through our Ambassador Program. This program will individually match seasoned leaders with new managers on campus.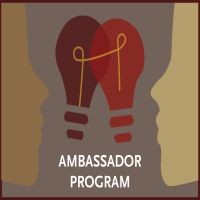 Guidelines
The Ambassador Program will offer an informal mentor/mentee experience during the spring semester (February - June). The time commitment will be entirely up to the participants and is not intended to add to already busy schedules.
Guidelines:
Check in once a month from February to June by way of coffee or lunch

Other ideas include:

Invite mentees to an event on campus
Invite mentees to join you at a meeting

Share how you join a listserv on campus or distribution list for certain campus communications. New employees are not automatically included on lists for Mission and Ministry, Church in the 21st Century, The Chronicle, etc.
For Mentees
 
Expectations:
Be open to exploring a new culture

Be patient as you learn new policies, processes, and systems
Approach your work with a sense of curiosity
 
Benefits of having a mentor:
Learn about the culture and receive assistance in navigating campus life
Receive guidance in understanding University policies and processes
Exposure to a network of dedicated staff willing to assist in your transition to the new role
Receive academic, professional, and personal support from someone who's been through it
The opportunity to develop new and/or different perspectives
Increase career networks and greater organizational exposure


For Mentors
 
Expectations:
Provide insight on how your mentee can navigate the BC culture
Be open and candid

Maintain the confidentiality of the mentee
Share your story, your challenges, and successes
 
Benefits of being a mentor:
Increase your professional network

Enhance your people skills in such areas as leadership, interpersonal skills, and communication

Obtain personal satisfaction by making a difference to the career development of another professional