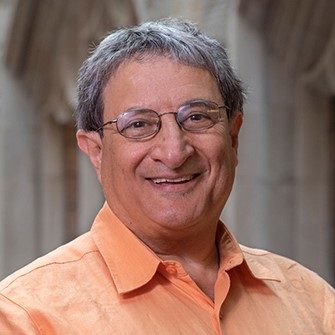 Professor of Accounting Jeffrey Cohen has been awarded the Distinguished Service in Auditing Award from the American Accounting Association (AAA). The AAA, where Cohen is an active member, is the largest community of accountants in academia.
"He has championed an expansion of what is viewed as acceptable research by conducting and encouraging others to conduct qualitative research," said Chris Dinkel, AAA Auditing Section incoming vice president of practice.
With more than 80 publications, Cohen's research on corporate governance, audit independence, corporate social responsibility, and business ethics has been taught internationally and raises questions about the function and role of auditing within society. 
One of his recent works, "Audit Partner's Judgement and Challenges in the Audit of Internal Control over Financial Reporting," published in Auditing: A Journal of Practice & Theory, was awarded the Price College of Business's 2019-2020 Glen McLaughlin Prize for Research in Accounting Ethics. In the article, Cohen details the consequences of pressures that auditors face—for example, from clients who may push back against possible errors and financial improprieties detected in the audits.
Cohen has also played an instrumental role in mentoring many junior researchers. These significant contributions to the field made him stand out in the "pool of highly qualified candidates" from which he was selected, according to Christine Earley, AAA Auditing Section president. In addition, the AAA Selection Committee noted that the "overwhelming support from numerous colleagues" was a significant factor in awarding Cohen this honor at the Auditing Section mid-year meeting in January.