What are recent domestic events, including the killing of George Floyd in Minneapolis, doing to America's standing in the world? When will the economy and financial markets return to pre-coronavirus levels? And, are people managing to avoid draconian measures such as liquidating their retirement accounts to soften financial blows dealt by the pandemic?
The series, Navigating Financial Turbulence in Challenging Times, offered perspectives on three topics: geopolitical affairs, retirement savings, and financial markets. The Carroll School presented the webinars in lieu of the annual, in-person Boston College Finance Conference. While pivoting online, organizers also widened the focus to address "urgent topics relevant to a broad range of professionals, both specialists and non-specialists alike," the Carroll School's John and Linda Powers Family Dean Andy Boynton said in his introductory remarks at the first webcast on June 8.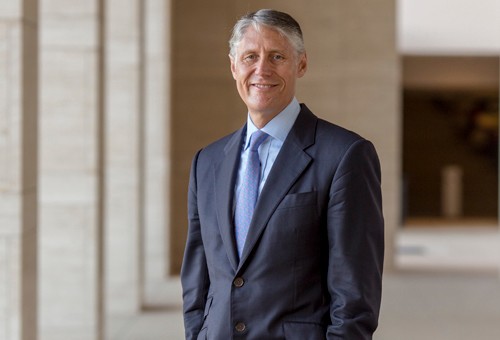 Altogether, the 90-minute webinars drew an audience more than five times the typical size of the in-person conferences. Among the headline speakers were former NATO Ambassador Nicholas Burns '78, H'02, P'09, '12; noted analyst Alicia Munnell of Boston College's Center for Retirement Research; and PIMCO's chief investment officer for non-traditional strategies, Marc Seidner '88, P'24.
During an opening session on global challenges, veteran diplomat Burns referred to the moral and political fallout from the George Floyd killing—"It's had an extraordinarily negative impact on how the world sees us." At the June 10 webinar on retirement savings, Munnell reported that even before the virus outbreaks, no more than half of Americans were on track to keep up their standard of living in retirement, while Edmund F. Murphy III '84, P'19, of Great-West Life & Annuity, pointed to a bright spot. He said relatively few Americans are raiding their 401(k) plans, for the time being.
Meanwhile, at the June 12 session on market turbulence, Seidner suggested it would be unrealistic to expect the U.S. economy and markets to rebound before 2022. His talk drew coverage in a Bloomberg article citing his remark that the economy "took an elevator ride down and [will] climb the stairs … back up."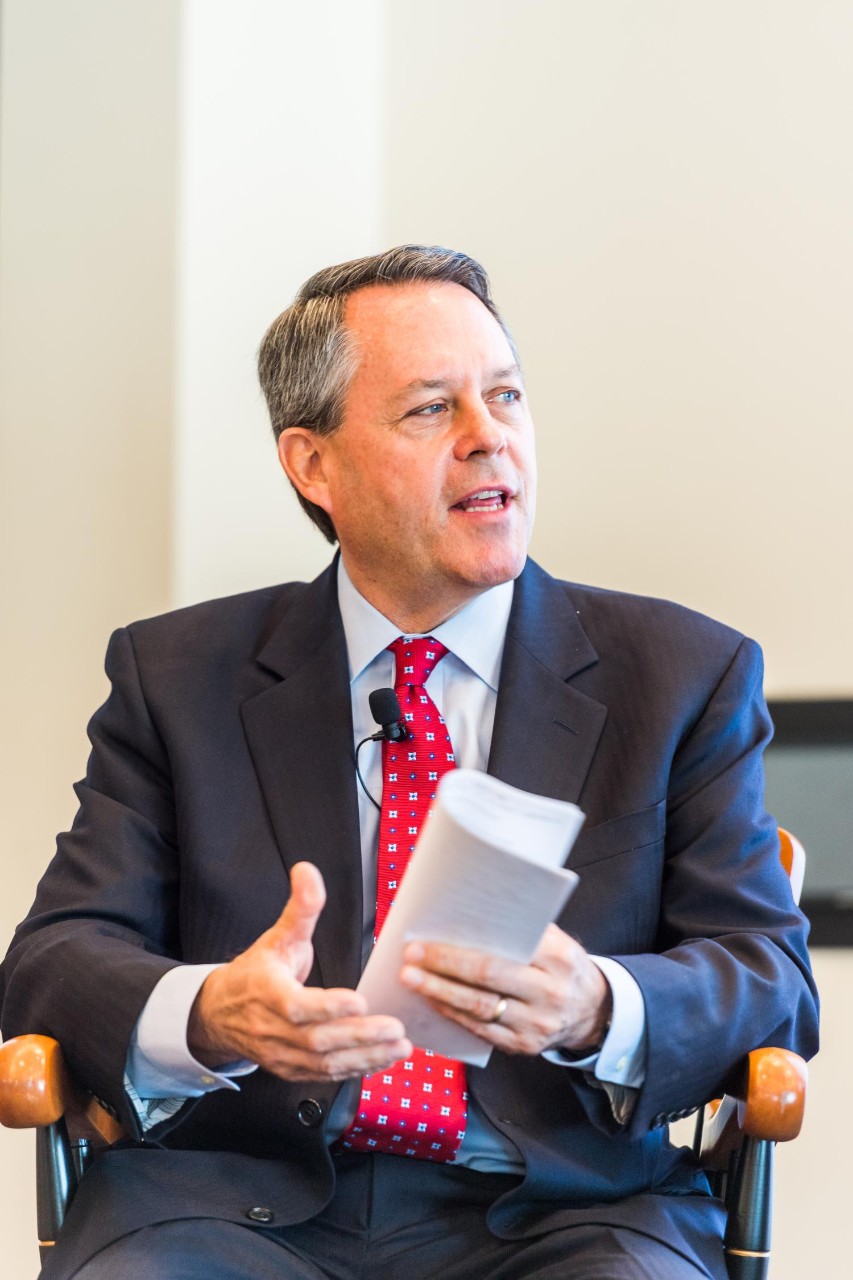 Dan Holland '79, managing director for private wealth management at Goldman Sachs, moderated the June 8 webinar, Navigating the Global Landscape. He opened by tackling the recent death of George Floyd at the hands of Minneapolis police, and the growing outcry in support of racial equality. "We have serious social issues to address," said Holland, who co-chaired the webinar series and serves as chair of the Carroll School Board of Advisors. "How does this impact our reputation around the world?"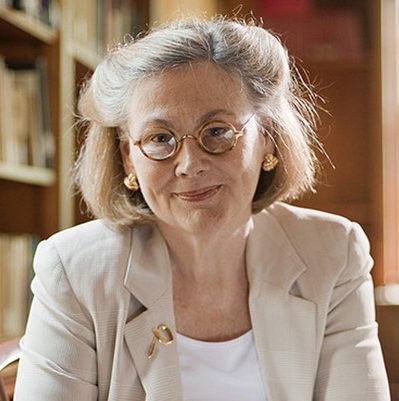 At the June 10 webinar, Navigating Retirement Savings, a panel of experts discussed the long-standing retirement savings gap as well as new issues arising during the pandemic. "Half of today's working households won't be able to maintain their standard of living in retirement," said Munnell, framing a major theme of the webinar. "The main reason is the lack of continuous access to a work-based savings vehicle . . . And for those lucky enough to have coverage, this new era of lower returns is going to be challenging."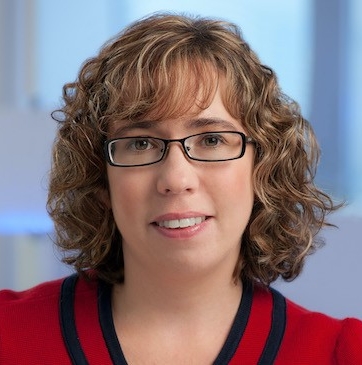 "What is driving the disconnect between the markets and real life?" It was one of many questions posed to a panel of influential investment analysts and advisors at the third and final of the Carroll School webinars, Navigating Market Turbulence, held on Friday, June 12. The virtual event drew insights from PIMCO's Seidner as well as Michelle A. Knight '98, M.S./M.B.A. '05, chief executive officer and chief economist at Ropes Wealth Advisors; and Robert LoBue, managing director and global head of fixed income syndicate desk at J.P. Morgan Securities LLC.