"What is driving the disconnect between the markets and real life?" It was one of many questions posed to a panel of influential investment analysts and advisors at the third and final of the Carroll School webinars, Navigating Market Turbulence, held on Friday, June 12. The virtual event drew insights from Marc Seidner '88, P'24, PIMCO's chief investment officer for non-traditional strategies, as well as Michelle A. Knight '98, M.S./M.B.A. '05, chief executive officer and chief economist at Ropes Wealth Advisors; and Robert LoBue, managing director and global head of fixed income syndicate desk at J.P. Morgan Securities LLC.
It proved to be an apt moment for the trio of investment experts to unpack that question, among other anomalies in the current market environment. Moderator Lindsay LoBue '96, advisory director at Goldman Sachs, kicked off the discussion by noting how, "just this week, we've seen days where the market's been down seven percent, then the market's been up five percent."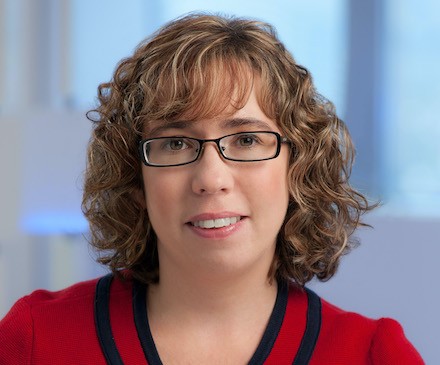 And yet, before the recent disruptions LoBue described, the stock market appeared on a remarkably speedy path to recovery since its low point on March 23. Knight admitted being "in disbelief, watching markets rise" since then, even as the U.S. economy remained largely shuttered and most Americans were still at home per state-mandated orders. "I can understand people's frustration with that disconnect," she said. Seidner remarked that, if you were not paying close attention since February, "you'd think this is nothing really—it's kind of a normal correction in some markets."
All three panelists credited the Federal Reserve's swift actions for the market's rapid rebounds. "We pumped liquidity extraordinarily quickly into the system," said Robert LoBue, when asked how this crisis differs from 2009. "That, to me, helped to stem the tide. . . . While yes, [in 2009] the government was putting liquidity into place where the fires were, it took a little bit more time to get that liquidity through the system."
Their measured responses also alluded to an important caveat: Confidence in the Fed doesn't fully diminish the challenges ahead. In a comment covered by Bloomberg, Seidner estimated that the U.S. economy will not return to pre-coronavirus levels until 2022. Seidner was likening the plunge to Disney's Tower of Terror when he said, "The economy took an elevator ride down. And it's going to decide to climb the stairs on the way back up."
In other highlights from the markets webinar:
Seidner questioned the notion of "the new normal," suggesting we've been "lulled into complacency" by a decade of historically low market volatility. "Perhaps we're going back to some form of old, old normal, where we all have to manage through periods of radical uncertainty," he said, alluding to the turbulence that was characteristic of markets in the past.


Knight explained why companies with strong environmental, social, and governance (ESG) policies performed better in the economic downturn, calling it "a tremendous moment for ESG investing." Seidner agreed, predicting greater emphasis on ESG initiatives as companies recover: "As we put surviving behind us and flourishing becomes part of the equation, how we flourish—and how we flourish in a better, more sustainable, equal way—is almost certainly going to be a cornerstone of the discussion."


In addition to the possibility of a second wave of COVID-19, Robert LoBue emphasized the added uncertainty of the upcoming political elections. "I would pay attention to how hard the two parties fight for the Presidency and the Senate," LoBue said. "They're gonna fight like heck for those seats

. . . .

What they do and what they say will have a pretty profound impact on the globe, and the markets will react."
A full recording of this webinar is available on the Carroll School's YouTube channel.