Updated September 4, 2020
Carroll School of Management research centers, along with individual faculty, have contributed their expertise to ongoing discussions of coronavirus and its impact on business, education, and society. Here's a sampling of their commentary on topics related to COVID-19, ranging from retirement planning and real estate to work-life balance and corporate social responsibility. This list is updated frequently. Check here for added perspective from the Carroll School about the continuing crisis. 
Corporate Social Responsibility & Public Policy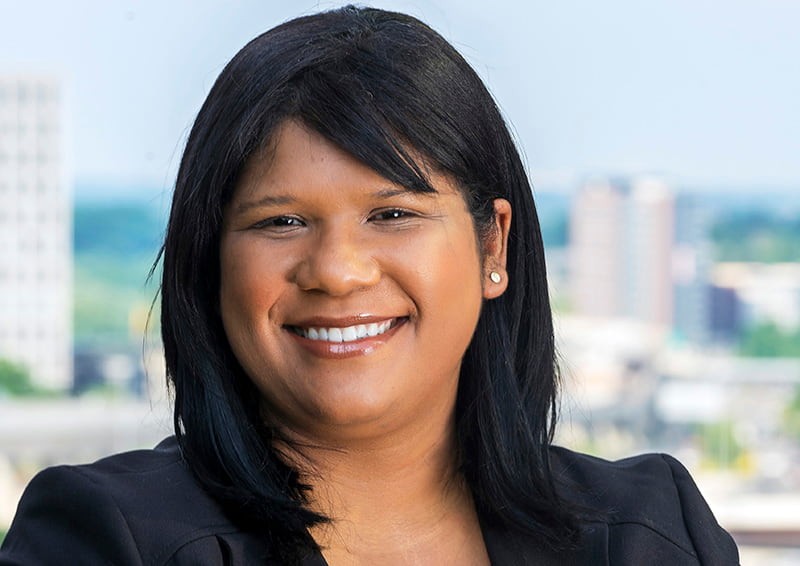 Carroll School Professor to Lead Learning for Economic Recovery Initiative
Lourdes German, assistant professor of the practice of Business Law and Society and co-director of the Managing for Social Impact & the Public Good minor, is pedagogical lead for a new initiative launched by Bloomberg Philanthropies. The Fiscal Health and Equity Initiative aims to help city leaders tackle economic recovery from COVID-19 with equity-centered interventions. 
Coronavirus Exposes Cracks, Creates Openings for Systemic Changes
In an essay published by Organizations and the Natural Environment (ONE), a division of the Academy of Management, Galligan Chair of Strategy and Professor of Management Sandra Waddock explored the transformative possibilities that COVID-19 offers scholars of management to "bring about purposeful system transformation," an effort she says "requires innovative thinking on all our parts, including letting go of today's dominant economic and academic metrics in favor of new ones that reflect real-world impact."
Pandemic Opens Door to Build a More Equitable Society
Rather than work to return our economy to "the way things were," U.S. policymakers should seek to "proactively restructure society, so that we are all more resilient the next time disaster strikes," argues this article in Behavioral Scientist, co-authored by Associate Professor Nailya Ordabayeva (Marketing). Such resilience, the authors say, requires economic policies that address the "fault lines"—age, race, gender, and others—that COVID-19 has exposed in our current economic structure. Ordabayeva's recent research also reveals what messaging works best when selling economic equality to the public.

"Love in the Time of COVID": Environmental and Social Policies Pay Off, Study Says
Companies with social and environmental policies in place before the recent stock market tumult "did extraordinarily better" than those without, according to a published study co-authored by Seidner Family Faculty Fellow and Professor of Finance Rui Albuquerque. What's more, companies that paired high environmental and social commitments with strong advertising fared even better—a sign that spending on social responsibility pays off, especially if people know about it.
$600 Unemployment Checks Hard to Compete With?
As Congress debates extending unemployment benefits, some businesses say the extra cash offered by the CARES Act made it hard to convince workers to come back. Professor and James F. Cleary Chair in Finance Jeffrey Pontiff comments on this question for FoxNews.
Collection of Companies Doing Good in Hard Times
As COVID-19 continues to disrupt economies around the world, corporate members of Boston College's Center for Corporate Citizenship are doing their part to help others through the crisis. 
Companies Use Charitable Funds to Help Struggling Employees 
The Center for Corporate Citizenship's executive director, Katherine V. Smith, explains how employee relief funds (ERFs) enable companies to assist workers in need. 
Retirement Research
Economic Recession Widens Racial Gaps in Retirement Security
Racial gaps in retirement security were large before coronavirus struck, and the economic disruptions caused by the pandemic could worsen the problem. The Center for Retirement Research is cited in this New York Times piece with comments from Geoffrey Sanzenbacher, research fellow at the center and associate professor of the practice of economics at Boston College.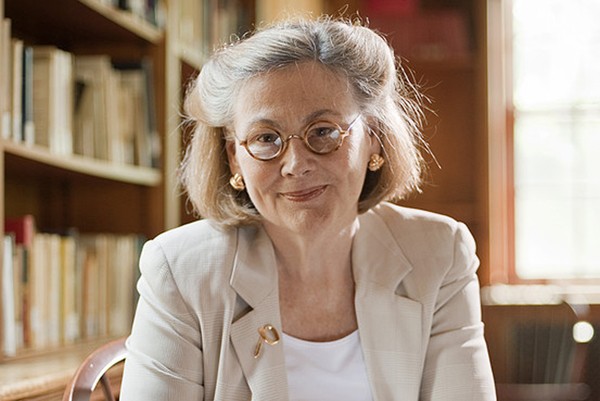 The Long-Term Cost of Pandemic-Related Job Losses
Three out of four people who lost jobs in the pandemic won't be able to maintain their standard of living in retirement, reports NPR's Marketplace, based on data from Boston College's Center for Retirement Research. "Unemployment has not only had an immediate impact in terms of lost earnings but also a longer-term negative effect on future wages, making it more difficult to save for retirement," Peter F. Drucker Chair in Management Sciences Alicia Munnell, who is also the center's director, told The Washington Post in its coverage of the same findings.
The Impact of COVID on Near-Retirees
The economic downturn caused by coronavirus comes at an especially bad time for near-retirees. CNBC and the Wall Street Journal both interviewed Alicia Munnell about the Center for Retirement Research's findings on older Americans' ability to work remotely during the pandemic, and what it means if they can't.
401(k) Participants Held Steady Through Rocky Q1
Despite a volatile first quarter, most 401(k) holders didn't touch their accounts—so long as they didn't lose their jobs—and those who did avoided major losses, according to a National Bureau of Economic Research report co-authored by Associate Professor of Finance Jonathan Reuter.
Forbes Reimagines Boomer Retirements, Based in Part on BC Center Research
A recent Forbes piece cites the Center for Retirement Research when outlining eight ways coronavirus is likely to affect Boomers' retirements—including, but not limited to, the stock market losses. 
Carroll School Center Offers COVID-Related Retirement Insights
The Center for Retirement Research is actively tracking how COVID-19 will impact Americans' retirement security and has gathered its resources in one place.
Work, Family, and Education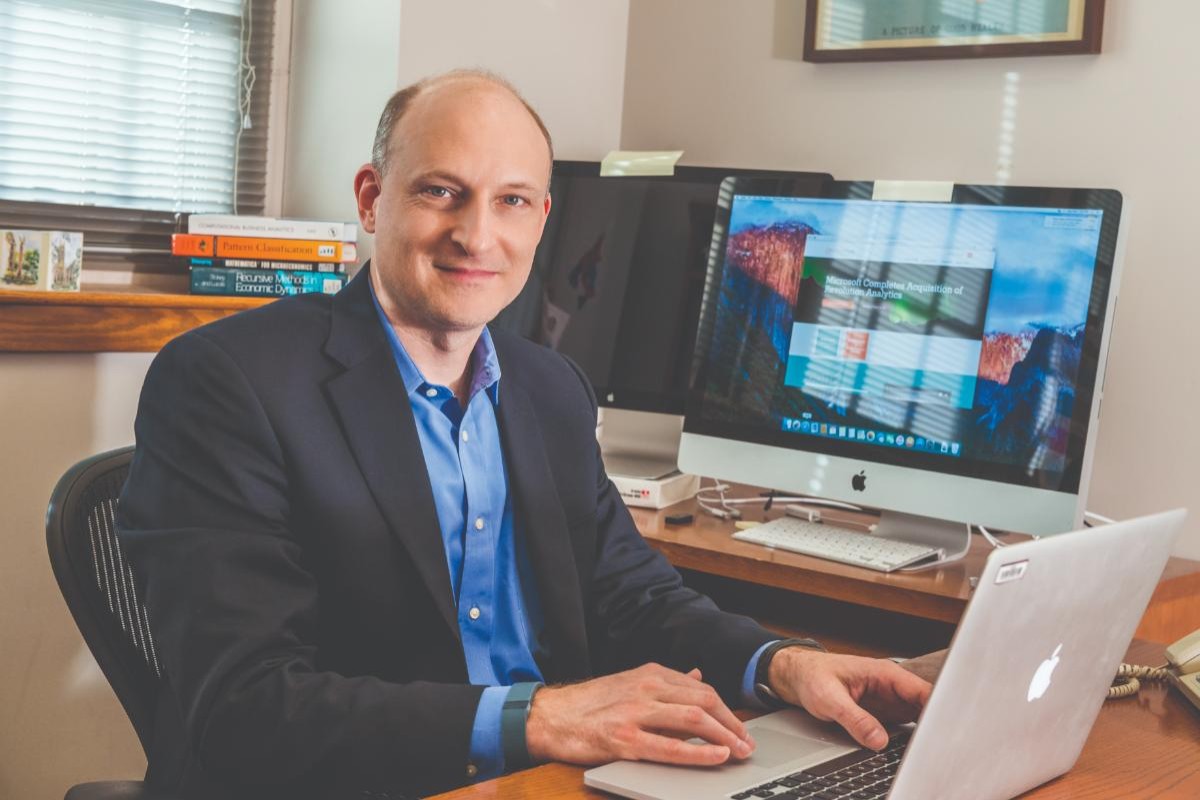 IT Professionals Step Up in Remote Era
Across industry sectors, technology departments enabled a global transition to remote work with remarkable speed. "Kudos to our IT infrastructure," said William S. McKiernan '78 Family Faculty Fellow and Professor of Information Systems Sam Ransbotham in this article in CIO that spotlighted some of the IT heroes of the COVID-19 pandemic. 
Using Tech Tools to Restore Workplace Dynamics
When determining the best ways to connect virtually with their teams, managers must consider how to strategically balance what workplace interactions used to be like pre-pandemic compared to now, explains Assistant Professor Beth Schinoff and her coauthor in this MIT Sloan Management Review article. 
The Added Toll on Women Workers
Women account for 55% of the more than 20.5 million workers who lost their jobs in April 2020 due to the coronavirus pandemic, reported the Boston Herald. The Center for Work & Family's Jennifer Fraone weighed in on why. 
Redesigning College During COVID
How did the Carroll School and its faculty use innovation and design principles to raise their game and get ready to teach amid COVID? And what's next for higher education? John and Linda Powers Family Dean Andy Boynton discussed this and all things innovation on The Resonance Test, a podcast produced by global design innovation firm EPAM Continuum. 
Digital Transformation: A Pandemic Prescription
As businesses grapple with the acute disruption brought on by COVID-19, digital transformation enables them to address chronic disruptions and emerge from the crisis stronger, argues Professor of Information Systems Gerald C. Kane and his coauthors in this piece published by Deloitte Insights.
Don't Expect More Dads to Stay Home, Post-Pandemic
Anyone who thinks that the pandemic will inspire a stay-at-home dad revolution is probably out of luck, says Brad Harrington, executive director and research professor at Boston College's Center for Work & Family, in this CNBC article.
Not Essential, but not Remote: When Parents Can't Work From Home
For working parents in Massachusetts, the news of extended school closures means a long summer ahead of juggling remote work and childcare. But it's even more daunting for the ones whose jobs can't be done from home, notes the Center for Work & Family's Jennifer Fraone in this Boston Globe lead story.
Tips to Manage Yourself (and Others) While Working Remotely
As professionals of all stripes transition to remote work—some for the first time—Brad Harrington, who directs the Carroll School's Center for Work & Family, offers timely tip sheets for both managers and employees navigating the new normal of working from home.
Real Estate and Recreation
Offices Have Reopened but Some Desks Remain Empty
As offices in Massachusetts reopen with reduced occupancy, new challenges arise for both employers and landlords. Boston.com turned to Jere Doyle, Popolo Family Executive Director of the Carroll School's Edmund H. Shea Jr. Center for Entrepreneurship, for his thoughts. 
An Expert's Take on the Future of Commercial Real Estate in Boston
Senior Lecturer Edward Chazen, who teaches a variety of real estate classes at the Carroll School, recently spoke to CommercialCafe about what lies ahead for Boston's commercial real estate market in a post-COVID world. The Q&A was part of the publication's Expert Insights series.
Casino Owners, Employees May Differ in Presidential Pick
Presidential incumbent Donald J. Trump has owned and operated casinos in the past, but will that win over voters with ties to the gaming industry in 2020? Richard McGowan, S.J., associate professor of the practice of finance, offers his perspective in this article. 
Respected Retirement Expert Says New Stimulus Benefit is a Bad Idea
Peter F. Drucker Professor of Management Sciences Alicia Munnell, who also directs the Carroll School's Center for Retirement Research (CRR), warns against leveraging the emergency cash withdrawal option in the government's new stimulus bill.
Why You Should Save Some of That Stimulus Check
One millennial reporter at CNBC decided how to spend her stimulus check with input from financial experts, including the Center for Retirement Research's director, Alicia Munnell.
Working From Home While Schools are Closed
The Center for Work & Family's Jennifer Fraone was featured in this Q&A article for parents trying to work from home with kids around. 
School Principals Will Need Unprecedented Support to Reopen, Says BC Leadership Expert
Reopening schools in the wake of COVID-19 will require community leaders to collectively rally support for school principals, according to an Education Dive article co-authored by Jenne Colasacco, executive director of the Lynch Leadership Academy.
Casino Faces Rough Road in Reopening, Explains Finance Professor
As MGM Springfield in Mass. reopens, social distancing rules and lack of live entertainment mean more financial struggles for the casino, says Carroll School Associate Professor of the Practice of Finance Richard McGowan, S.J.