Socially responsible stocks posted significantly higher returns, Carroll School researcher finds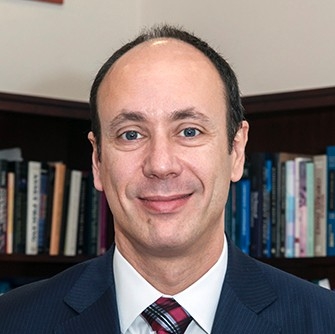 The notion that a business can "do well by doing good" has gained currency in recent years, and for good reason—academic research has shown a positive association between environmentally and socially responsible practices and financial performance. But there's a question of causality: Is it that firms who do well can afford to go green, or do the pro-social activities actually add value to shareholders?
The external shock to the stock market in the first quarter of this year provided a unique opportunity to answer that question. Seidner Family Faculty Fellow and Professor of Finance Rui Albuquerque and colleagues took up the challenge.
Albuquerque's team found that stocks in firms with higher ratings for their environmental and social (ES) policies had significantly higher returns, lower return volatility, and higher operating profit margins during the market's historically steep, pandemic-prompted plunge in February and March of 2020. The key to this resiliency, the scholars wrote, was customer and investor loyalty.
"Resiliency of Environmental and Social Stocks: An Analysis of the Exogenous COVID-19 Market Crash" appears in the November issue of the Review of Corporate Finance Studies. Albuquerque's co-authors were Yrjo Koskinen and Shuai Yang of the University of Calgary and Chendi Zhang of the University of Exeter.
The study built in part on earlier research by Albuquerque, Koskinen, and Zhang. They theorize that some firms invest in ES policies as a product differentiation strategy—for example, Patagonia uses only organic cotton in its outdoor clothing. This breeds loyal customers, who will keep paying high prices, increasing the firm's value and strengthening it against downturns. Other studies suggest a similar effect on the investing side—investors who prefer ES stocks are less likely to dump them in a sell-off.
When Albuquerque and co-authors examined the 2020 crash, they found further support for both theories. Firms with high ES ratings earned 7.2 percent higher returns than those with low ES ratings between February 24 and March 17, when the market dropped by almost 30 percent.
But strong ES policies alone don't translate into the customer loyalty that buoys a company during a storm. Those policies need to be promoted with ad spending, the researchers found: "The effect on stock returns is twice as large for firms with high ES ratings coupled with high advertising expenditures compared to firms with high ES ratings but low advertising."
---
—Patrick Kennedy '99, Carroll School News