Formed in 1954, the Institute for Scientific Research (ISR) is the largest sponsored research center at Boston College. Our highly skilled team of scientists, engineers, mathematicians, and research associates uses its expertise for theoretical and experimental studies that include space physics, space chemistry, solar-terrestrial research, space weather, and astrophysical studies. Our current projects include heavenly explorations—for example, observing the celestial sky to interpret the changes in infrared emissions in space—and earthbound pursuits, such as defining the effects of solar storms on space-based communication and navigation systems. The ISR is currently the host site for the Secretariat Office of SCOSTEP, the Scientific Committee on Solar-Terrestrial Physics.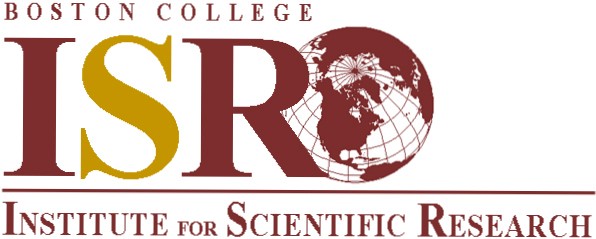 Ionospheric Effects Symposium 2021

May 11-13, 2021 (NEW DATES!)
Alexandria, Virginia, USA


The next Ionospheric Effects Symposium (IES) has been rescheduled for May 11-13, 2021 in Alexandria, Virginia at the Hilton Alexandria Old Town. These symposia focus on the transition from Research to Operations: Bridging the gap between applications and investigations involving ionospheric and space weather disciplines. Information on registration and abstracts coming soon.