Experience the excitement of America's college town
Established in 1863, Boston College is one of the oldest and most prestigious Jesuit, Catholic universities in the United States. Ranked 36th among national universities by U.S. News and World Report, Boston College has consistently exhibited a strong dedication to academic excellence. With approximately 9,100 undergraduate and 4,900 graduate students, the University offers programs in eight colleges, including the Morrissey College of Arts and Sciences, the Carroll School of Management, the Lynch School of Education and Human Develpment, the Connell School of Nursing, the Graduate School of Social Work, the School of Theology and Ministry, Boston College Law School, and Woods College of Advanced Studies.
The Program

Boston College offers a wide range of academic and interdisciplinary programs in the arts and sciences, management, education, and nursing.  Qualified students may also apply to take a class at the prestigious Boston College Law School.  Exchange students choose from the regular BC course catalog and take classes alongside their American counterparts.

The City

Founded in 1630, the city of Boston is a blend of the past, present, and future.  Eighteenth- and nineteenth-century buildings are interspersed among tall, modern structures; the city is surrounded by a corridor of high-technology industries.  Boston boasts the greatest concentration of higher education institutions in the United States, and is a hub for the arts and culture with world-renowned museums and a wide variety of sports, music, and theater.

Activities

Boston College offers a wide variety of extracurricular activities, with 44 intramural or club sports, over 250 social and intercultural clubs, as well as volunteer opportunities. The Office of Global Education and Office of International Students and Scholars also host social activities for all exchange and international students and BC mentors. Exchange students are likewise encouraged to become active in community-based volunteer activities. 

Photo courtesy of Royston Fong, University of New South Wales

Orientation

Each semester, new exchange students attend a mandatory orientation that includes essential information about academics, university policies, important resources, wellness, and emergency procedures.

Cultural Program

Exchange students are encouraged to plan an event that will teach the greater BC community something about their country or culture. Events may be individual or organized by a group. Some of the events that exchange students have organized in the past include: French students organized a crepe party; Dutch students hosted a King's Day celebration; Spanish students taught a session on how to play rugby; an Australian student gave a humorous talk about popular misconceptions about Australians.
Deadlines
Fall or Full Year

March 1

Spring Semester

September 30
Admission Requirements
If your university is a Boston College partner, contact your home university's international exchange office to find out about their application procedures. You must be nominated by your home university to apply to Boston College as an exchange student.
Academic Requirements
Students must be in good academic standing, with a minimum cumulative GPA of 3.0.
Students must have a minimum TOEFL iBT score of 79 or IELTS score of 6.5 overall to demonstrate language proficiency.

All other international students wishing to pursue studies at Boston College may contact the Boston College Office of Undergraduate Admissions.
Submitting an Application
Once nominated, students will receive an email with a link to the exchange application.
Deadlines:
Fall/Academic Year: March 1
Spring: September 30
After Acceptance
Once accepted to Boston College, students will receive e-mail notification of their acceptance. The acceptance package and visa documents will be sent electronically to the students' BC email address. The home university's international exchange office will be informed.
Boston College is proud to maintain bilateral agreements for student exchanges with over fifty of the most prestigious universities around the world. In addition to more than 1,000 Boston College students who participate in academic programs abroad, each year the Office of Global Education welcomes more than 250 international exchange students, from our partner institutions in approximately 30 countries. We are proud to have formal exchange agreements with the following universities.
"Boston College is like a big and warm family that welcomes everybody to join in. I blend in really well by participating in Boston College's activities and clubs."
Incoming International Exchange Students
---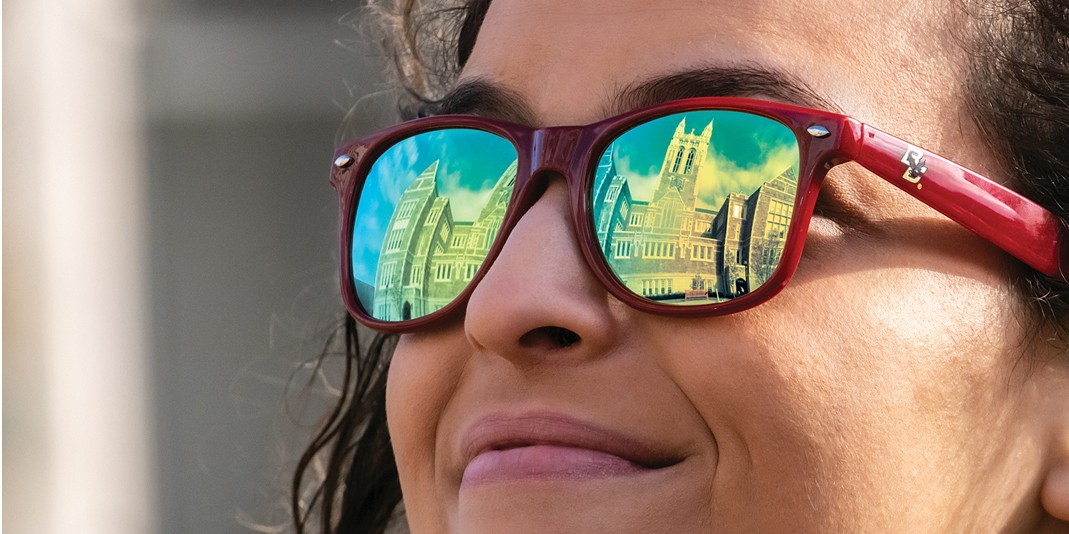 Thomas Robins, University of Western Australia

The most rewarding part of exchange is the people you meet. Obviously, you become friends with other international students, and it sounds like a cliché, but you genuinely learn so much about other cultures and experiences through these relationships. However, meeting Americans is crucial too, as they invite you places and offer valuable insight into U.S. culture. The idea I made so many friends in the U.S. and around the world is very rewarding.

I didn't get homesick because of how welcoming Boston College was, and if you take every opportunity, you won't either. Going to BC will be the best decision you'll ever make.

Thomas Dijkman, University of Amsterdam

Studying at Boston College was an amazing experience. The opportunities that come your way during your time in Boston are endless, from trips to NYC and other cities around, to exploring the Boston area in summer, fall and winter time. The exchange program set up at BC is extraordinary, I felt at home and welcomed right from the beginning. You'll be meeting a lot of new people from America and from around the world, which results in friendships that are valuable because everyone's background is so different. The classes at BC are great, ranging in difficulty and topics, but always taught by great professors who are both accurate and kind. All in all, I still look back at my time in Boston in disbelief of the wonderful time I had there, it makes me very thankful and happy that I decided to take the chance and go to the USA. This is something I'll not get the chance to re-do again anytime soon, so take the chance while you can!