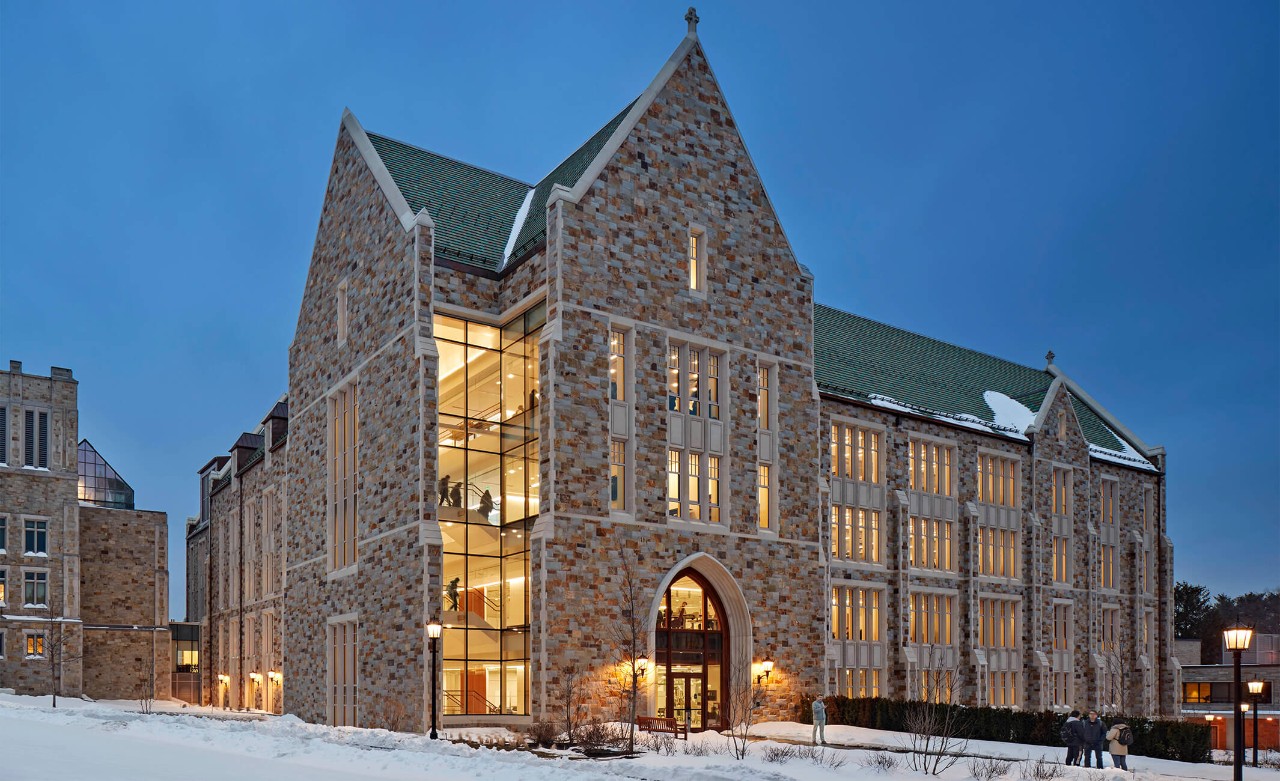 Integrated Science & Engineering at 245 Beacon 
The Department of Engineering is located in 245 Beacon, Boston College's new state-of-the-art 150,000 square-foot integrated science and engineering center. 245 Beacon is a high-powered interdisciplinary home to the Human-Centered Engineering major and acts as a campus-wide hub that connects applied science and engineering to the liberal arts. The building has active learning classrooms, flexible spaces for research, collaborating, designing, and making, and a first-floor cafe, Tully's.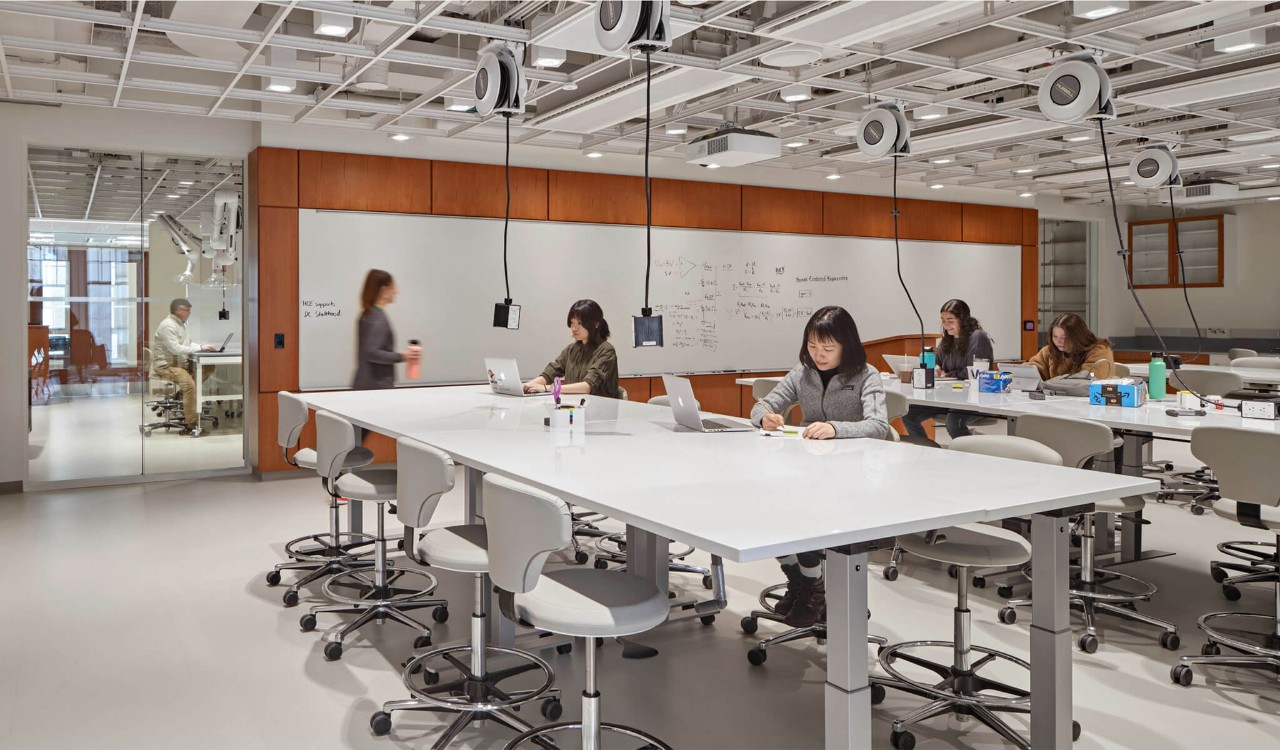 Active Learning in Engineering Classrooms
Visitors to the Department of Engineering's teaching classrooms on the third floor of 245 Beacon will find students and faculty working on solving complex problems related to engineering and society. Engineering has two active learning labs. Room 302 is a dynamic classroom space designed for active learning with moveable and adjustable whiteboard tables. Room 311 has resin-topped tables and personal snorkels as well as a full suite of 3-D printers and engineering tools and materials.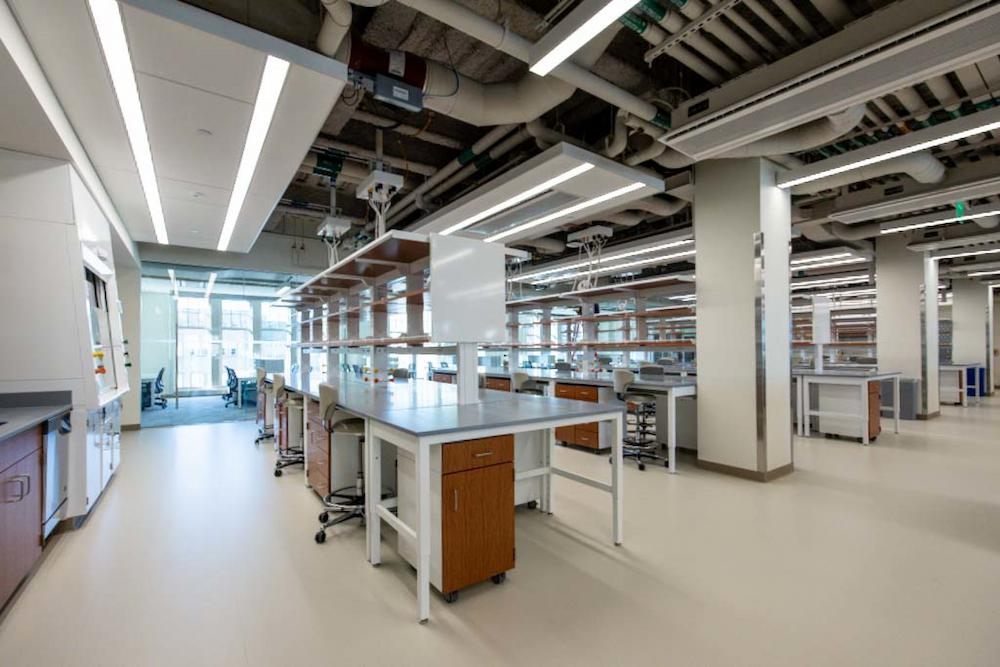 Engineering Research Facilities  
The fifth-floor engineering research labs in 245 Beacon feature 13,300 square feet of dedicated lab space. In these state-of-the-art facilities, researchers as well as engineering faculty and students work in collaborative teams and across disciplines. These facilities are designed for maximal flexibility and to grow with the department. Adjacent to the labs is a write-up area where researchers can continue their work, complete with personal cubbies, lockers, and whiteboards.
245 Beacon St. Gallery
Engineering Chair Glenn Gaudette at work in the new facility.
The building's design encourages collaboration.
A laboratory in the new Integrated Science Building.
The $150-million building is the largest single investment in the sciences at Boston College.
Auditorium space for events and lectures.
The building will ultimately house as many as 22 principal investigators working in areas of health, energy, and the environment.
An exterior view of the building, designed by the architectural firm Payette and constructed by Suffolk.
The sunlit main staircase offers views of campus.
Classroom space for one of four new academic programs housed in the facility.