Engineering Major
The Engineering Department offers an undergraduate major in Human-Centered Engineering (HCE) to students in the Morrissey College of Arts and Sciences. Students in this major will receive a Bachelor of Science (B.S.) in Engineering. The HCE program provides students with a technical education that is human-centered, design-process driven, and focused on applying engineering knowledge to solve complex problems that impact society.
Courses
Courses range from introductory engineering design to higher-level technical electives focused on specific topics within engineering. HCE majors apply their knowledge of the physical and natural sciences, mathematics, and computation to engineering fields and connect their academic experiences in BC's Core Curriculum to their formation as engineers.
Concentration
As part of the HCE major, students take a series of technical electives to concentrate in one of three areas that relate to pressing global problems that require engineering solutions:
Health
Energy
Environment
Weekly Reflection

All HCE students participate in weekly reflection sessions that integrate their learning experiences with broader questions about society, student formation, and the common good.
Required Courses for the Bachelor of Science in Human-Centered Engineering 

One course that fulfills the requirement in Introduction to Human-Centered Design:

ENGR1025: Innovation Through Design Thinking 

ENGR1801/HIST1672: Making the Modern World (Complex Problems course)

ENGR1101: Introduction to Human-Centered Engineering 

ENGR1102: Physical Modeling and Analysis Lab 

ENGR1103: Engineering Analysis Lab
ENGR1105: Engineering Computation and Programming
ENGR2101, 2102, 2103, 2104, 2105: Engineering Foundations Studio I, II, III, IV, V
ENGR3101: Human Factors in Engineering 
ENGR3105: Statistical Data Analysis and Machine Learning
Fourteen (14) credits of Technical Engineering Electives. 
Collaborative engineering projects

ENGR3801: Collaborative Service Engineering Project 
ENGR4801-2: Senior Impact Project 

3 credits of Advanced Engineering Mathematics
Eight semesters of HCE Reflection 
Corequisite Courses for the Bachelor of Science in Human-Centered Engineering 

PHYS2200: Introduction to Physics I for Physics Majors 
CHEM1109 & CHEM1111: General Chemistry I with Lab
MT100/MT101 or MT102/MT103: Calculus 1 and Calculus 2
Corequisite Course Placement Guidance 

Physics Placement
HCE majors should take PHYS2200 irrespective of their scores on the AP exam.
Calculus Placement 
HCE majors should take Calculus 1 and Calculus 2 during their first year. Students should work with their HCE advisors to identify the appropriate calculus sequence to take and, if exempted from one or both of these requirements, to determine an equivalent number of math/science credits to take for substitution.
The Human-Centered Engineering program prepares students to be catalysts for good—whether it's in the private or public sector, industry, or non-profit realm. Concentrations in Environment, Health, and Energy provide students the academic background to succeed in a range of careers. Potential career paths include:
Product design engineer in the healthcare sector
Environmental policy consultant
Engineer at an alternative energy startup
Technical analyst at a social impact NGO
Engineering systems specialist
Program manager in the high-tech sector
The BC Career Center has extensive programs and resources to help you identify and prepare for a fulfilling career after graduation. Sign up for career coaching, browse internship and job listings, and connect with alumni in the engineering field. So far HCE students have found internships in academic engineering labs, environmental conservation organizations, and industry. 
Department of Engineering
To learn more about student job opportunities in the Department of Engineering contact Christine Brown.
Undergraduate Research Assistants 
Engineering faculty are committed to working with undergraduates in their engineering labs and collaborating with students on faculty research projects. Students interested in doing research in an engineering lab should familiarize themselves with the Engineering faculty and their research interests. Students are welcome to reach out to the department administrator or specific faculty members to inquire about open positions. Engineering labs focus on a number of different areas of engineering, so research responsibilities will depend on the faculty member's expertise and the specific projects at hand. Engineering faculty work with HCE majors and students who are majoring in other programs at Boston College.
Undergraduate Teaching and Lab Assistants in Engineering 
The Engineering department periodically has openings for undergraduate teaching assistants and lab assistants. 
Potential Employers: If you are interested in offering an internship or job to a Boston College Human-Centered Engineering student, contact the BC Career Center at 617-552-3430.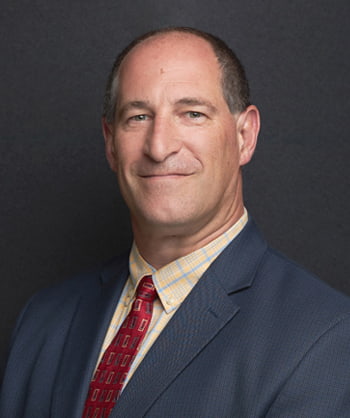 Glenn Gaudette
Chair, Department of Engineering
glenn.gaudette@bc.edu 617-552-2049 245 Beacon Street, Room 511
Jenna Tonn
Director of Undergraduate Studies
jenna.tonn@bc.edu 617-552-6901 245 Beacon Street, Room 308B
Students will have a deep appreciation for the ways their actions impact human society and the environment at large.

Students will be able to apply a breadth and depth of appropriate engineering sciences knowledge, skills, and techniques from different fields to solve  complex engineering problems.

Students will apply their skills and knowledge through creative problem solving.

Students will have an appreciation for engineering as an inherently human endeavor, and will take a human-centered approach as engineers.

Students will be lifelong learners who have the ability and confidence to acquire new skills and knowledge, using technologies yet to be developed, in order to address problems yet to be identified.

Students will work fluently as active contributors in multidisciplinary teams to identify and implement engineering solutions nested within complex problems.

Students will be able to effectively translate their ideas through written, oral, visual, and other forms of communication.

Students will be entrepreneurially-minded and will have the confidence and competence to realize ideas.