Welcome to BC Engineering
It is an exciting time at the Heights! As the Inaugural Chair of the Department of Engineering, I am delighted to welcome you to Boston College's new undergraduate Human-Centered Engineering (HCE) program. Our HCE students are studying hard and learning how to collaborate with each other to make the world a better place through engineering. Our talented and accomplished faculty are dedicated to engaging students in learning about human-centered engineering while also getting their research programs up and running in our world class facilities in 245 Beacon. 

The opening of 245 Beacon in January 2022 coincides well with the start of Engineering at Boston College. Walking through the building, students, faculty, and visitors will notice how the floor-to-ceiling windows let natural light into our state-of-the-art classrooms and research laboratories. This architectural design signifies openness and transparency, which are important values for today's engineer, and allows visitors to get a glimpse of our students' work, from the projects they are working on to the equations they solve. 
245 Beacon is also home to the growing ranks of the scholar-educators that make up our engineering faculty. Our faculty members are pioneering new research and developing novel and accessible technologies in areas related to health, energy, the environment, and engineering education. The engineering department is home to expanding research programs in biomedical engineering, cellular agriculture, biofuel efficiency, remote health-related technologies (such as ultrasound), high speed data transmission, waste and reusability, inclusive engineering education, and social justice, design, and engineering. Engineering faculty are dedicated to including BC undergraduates in their research and many of our HCE students have joined engineering labs during their time in the program, learning important skills that complement their coursework. I am gratified that our faculty's commitment to excellence in teaching and mentorship can be found in the classroom as well as in their research labs. 
I am proud that our HCE program at Boston College is one of the only academic programs in the world that purposefully integrates a general engineering education with the full strength of the liberal arts experience to develop engineers for others. Looking back to some of our first weekly reflection sessions (reflection is a key part to the HCE major that connects to BC's tradition of student formation), we discussed what coursework an engineer should have, with students mentioning physics, math, chemistry and other technical courses. But they also reflected on real-world challenges and how disciplines like philosophy, theology, literature, history, and others are also vital for solving some of the world's most pressing problems. From these conversations, I realized how lucky I am to be surrounded by students who see the future of engineering. Our students are multidimensional and positioned to solve complex problems with scientific and technological, human, and societal elements. Working together, we will prepare our students to go out into the world as "Engineers for Others."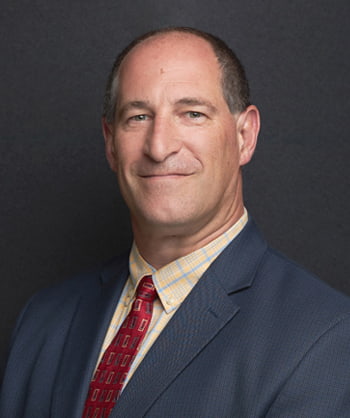 Glenn Gaudette, PhD
John W. Kozarich '71 Chair of the Department of Engineering