Professor Dorothy Jones is retiring next year. And though she says she really means it this time, no one in Maloney Hall is ready to ink in her retirement party on the calendar. "I have changed the date so many times," Jones admits with a laugh.
A fixture and force at the Connell School of Nursing (CSON) since 1978, the professor, researcher, clinician, and mentor known to most simply as Dottie may be officially stepping down, but she's not stepping away from the work she finds so meaningful: elevating the practice of nursing and nursing research.
Jones's remarkable career spans more than five decades. A fellow of the American Academy of Nursing, she has served as president of several leading nursing research organizations, and is a decorated member of BC's nursing faculty. She won a Boston College Teaching Excellence Award in 2005, a Living Legend Award from the American Nurses Association of Massachusetts in 2017, and numerous other honors. A chair in nursing and patient care research was endowed in her name at Massachusetts General Hospital (MGH).
But to many who know her best, Jones's greatest legacy will be her role as a champion for her colleagues and for other nurse scholars. "Dottie is always making sure that nurses can articulate and demonstrate the impact that they have," says Marianne Ditomassi, RN, DNP, MBA, executive director of Nursing & Patient Care Services Operations and Magnet Recognition at MGH, who has worked closely with Jones. "She is a fierce advocate for the profession of nursing."
Jones downplayed the accolades and praise in a conversation in her office one brisk afternoon last February. But she spoke animatedly about what it means to be a nurse today. "I think nurses are more educated and better prepared for a changing practice environment," says Jones. "I see the professional nurse today as guided by knowledge—a thinker, someone who engages in clinical reasoning and decision-making to identify and respond to problems that impact care outcomes."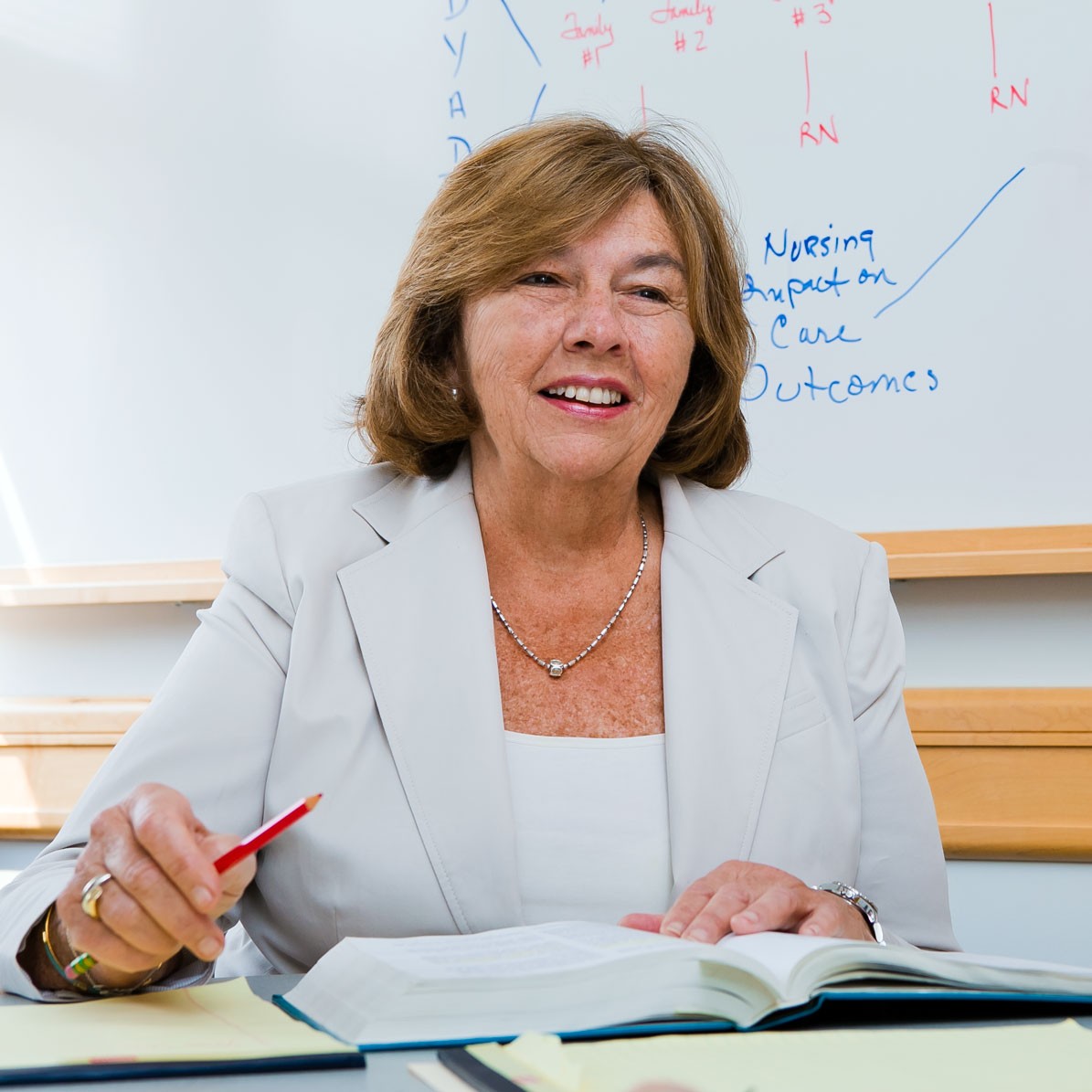 Born in Brooklyn, Jones decided she wanted to be a nurse while attending Bishop McDonnell Memorial, a progressive Catholic high school. She received a Bachelor of Science in Nursing degree from Long Island University in 1966, and worked at Brooklyn Hospital, where she was offered a post at the medical center's school of nursing. "That was my first foray into teaching," says Jones, "and I enjoyed it."
Jones went on to earn a master's degree in nursing science and a minor in education at Indiana University, then accepted a teaching position in Boston University's nursing program in 1970. "I always wanted to live in Boston," she says. "I was attracted to the Irish heritage and the city's passion for politics at the local level. And I just thought it was a beautiful place."
She taught at BU for eight years, meanwhile earning advanced practice and doctoral degrees from the university. She became a nurse practitioner at Harvard Community Health. "Then I got a call from Boston College," Jones recalls. It was from Marjory Gordon, chair of the nursing school's graduate program in adult health, who recruited Jones to help her start a nurse practitioner program. Gordon, a pioneer in nursing theory and research, became Jones's mentor and close friend.
She quickly felt at home at Boston College. "The Jesuit mission of service to others, helping to solve global problems for the good of all—that's so aligned with nursing and my own personal value system," she says.
"Nursing practice is the laboratory of nursing science."
In addition to teaching, Jones has served as chair of the nursing school's graduate program and adult health department. In 1990, she was invited to evaluate a program at MGH's Institute of Health Professions. The consultation turned out to be the beginning of a long-standing association with the premier teaching hospital. When MGH established the Yvonne L. Munn Center for Nursing Research in 1997, it tapped Jones as its first director. Though initially ambivalent about giving up teaching to take on the role, Jones couldn't resist. "This was an opportunity to create new visibility for nursing research," which Jones considers an essential complement to medical research. She ended up dividing her time between Boston College and Mass General.
The Munn Center, named for a former chief nurse at MGH, offers grants and mentoring to nurses who want to conduct research. Over the years, it has produced studies on a wide range of medical topics, including care of the elderly, symptom management, and complementary healing therapies. "Dottie was the perfect person to lead the Munn Center because she was able to bridge the two worlds of academia and science with nursing practice," says Jeanette Ives Erickson, RN, DNP, MGH's chief nurse at the time (now chief nurse emerita), and a cofounder of the center. For her part, Jones firmly believes that classroom learning and research should not be thought of as distinct from the work nurses do every day. "Nursing practice," she says, "is the laboratory of nursing science."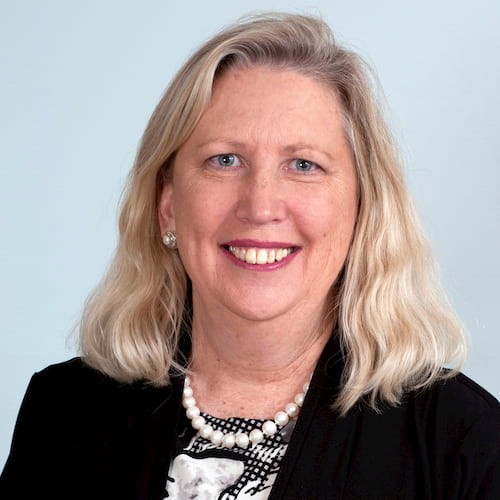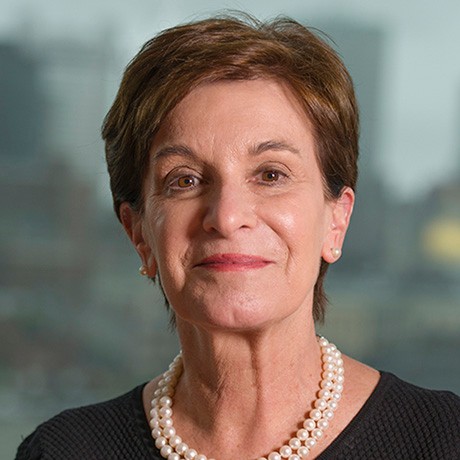 Now director emerita of the Munn Center, Jones also revealed herself to be a master motivator. "Dottie sees the potential in people that they might not see in themselves," says Ditomassi. "She's always encouraging people to pursue additional education."
Jones, Ives Erickson, and Ditomassi have formed a close partnership. They developed survey instruments to measure aspects of nurses' practice environment—staff relationships with physicians and nurse autonomy, for instance—that are now used at hospitals around the globe. The trio has also produced two books. The first, Fostering Nurse-Led Care (Sigma Theta Tau International, 2012), weaves together recommendations from the 2010 Institute of Medicine Future of Nursing report and a path to achieve them. The most recent, Fostering a Research-Intensive Organization (Sigma Theta Tau International, 2015), describes how MGH implemented a nursing research agenda. It received a 2015 Book of the Year in Nursing Research award from the American Journal of Nursing.
In recognition of Jones's leadership at MGH, the hospital established the Connell-Jones Endowed Chair in Nursing and Patient Care Research, funded by longtime BC philanthropist Margot Connell. The chair is held by a senior member of the nursing faculty who has demonstrated leadership.
Meanwhile, in addition to supporting nursing research, Jones has found time to conduct much of her own. As principal investigator in a 2011 randomized trial, she and several colleagues showed that coaching phone calls from nurses reduced anxiety about post-treatment symptoms (such as nausea and vomiting) and sped up recovery among patients who had ambulatory day surgery.
In 2016, Jones led a multidisciplinary team that created a series of web-based educational modules for teaching nurses how to manage symptoms caused by cancer immunotherapies.
"I see the professional nurse today as guided by knowledge—a thinker, someone who engages in clinical reasoning and decision making to identify and respond to problems."
But Jones's commitment to improving the practice of nursing is perhaps best demonstrated by her work with NANDA International (NANDA-I), an organization whose mission is to create a standardized nursing language for use in documenting and communicating information about patient diagnoses. Jones is a charter member and past president of NANDA-I; the organization's first president was her friend, Marjory Gordon, who died in 2015. Two years later, NANDA-I formed a partnership with the Connell School to help advance the organization's mission by creating the Marjory Gordon Program for Knowledge Development and Clinical Reasoning.
Naturally, Jones—who started thinking about retiring in 2017—agreed to become director of the Gordon Program that year. That means running a biannual conference and overseeing the work of international pre- and post-doctoral students (currently from Brazil, Italy, Nigeria, and Spain) who are conducting research on nursing diagnosis, and many other responsibilities. Jones had planned to remain on the job until after the next NANDA-I conference—scheduled to meet in June at Boston College—but it was postponed due to the coronavirus pandemic. She plans to begin winding down her role as director, take a "terminal" sabbatical, and officially retire in June 2021.
But that will hardly mean her passion for nursing will be quieted. While Jones hopes to spend more time with family, including her brother and his wife, a niece, and several nephews, she also plans to continue in a leadership role in the Gordon Program, probably on a part-time, per diem basis. There's more writing to do, too, including a book about Newman's theory of health as expanding consciousness, which was created by her friend and mentor, nursing theorist Margaret Newman, Ph.D., RN. And she'll do some consulting work at MGH. "Our research continues," says Jones. "I can't walk away from it all. I love what I do." ▪
The pursuit of excellence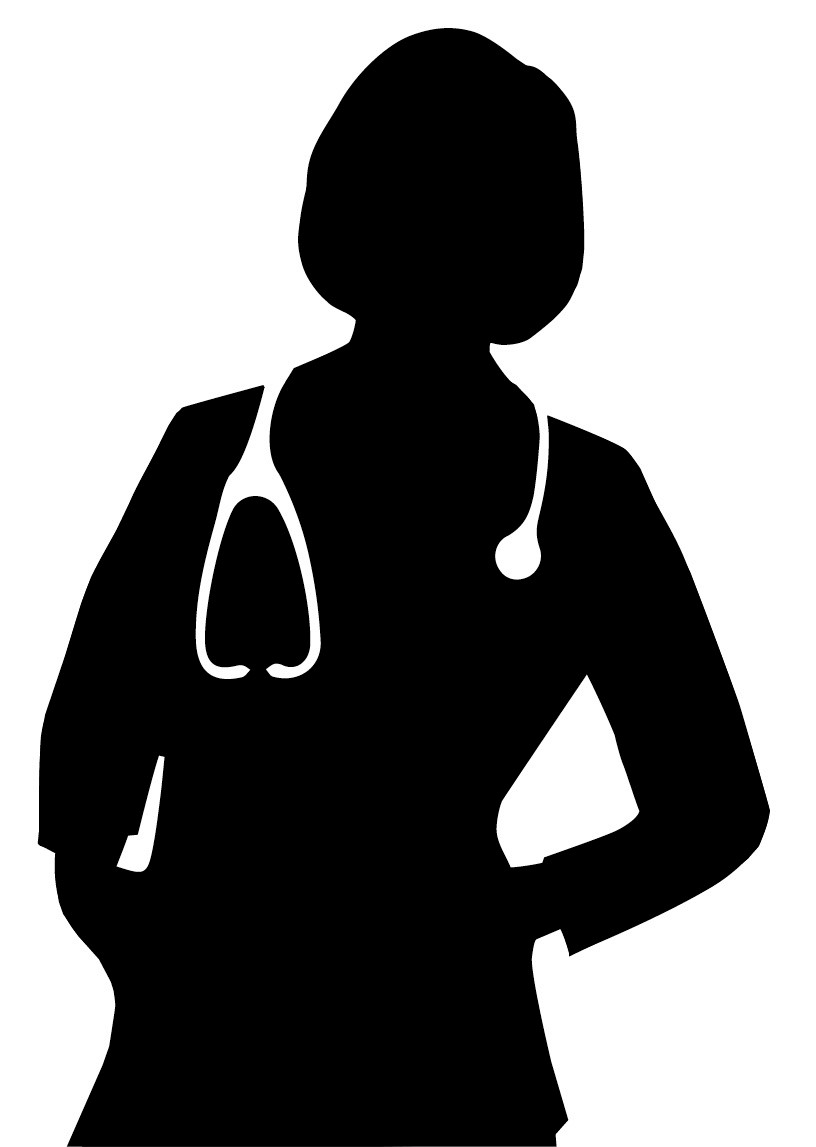 In 2018, the National League for Nursing designated the Connell School a Center for Excellence in Nursing Education. The title is reserved for nursing schools and health care organizations that demonstrate a level of excellence in a specific area. Connell was recognized for its teaching, curriculum development, innovation, community engagement, and other criteria. Not surprisingly, Dorothy Jones spearheaded the effort to garner the designation, producing 97 required pages of documentation showing the Connell School faculty's pedagogical expertise.