The Connell School of Nursing has earned a reputation for developing leaders. The five high-achieving alumni profiled here credit opportunities at CSON—getting to know faculty leaders and their research, developing their networking skills in a variety of settings, and taking advantage of top-notch tutoring and mentoring—for their success.
The Keys to Inclusive Leadership in Nursing (KILN) program helps students from backgrounds traditionally underrepresented in nursing tap their own leadership potential, providing services and support including intense academic help, stipends, and grants for expenses such as exam review and conference fees. CSON's undergraduate School of Nursing Senate and Graduate Nurses' Association and the statewide Massachusetts Student Nurses Association help participants develop essential leadership skills and confidence.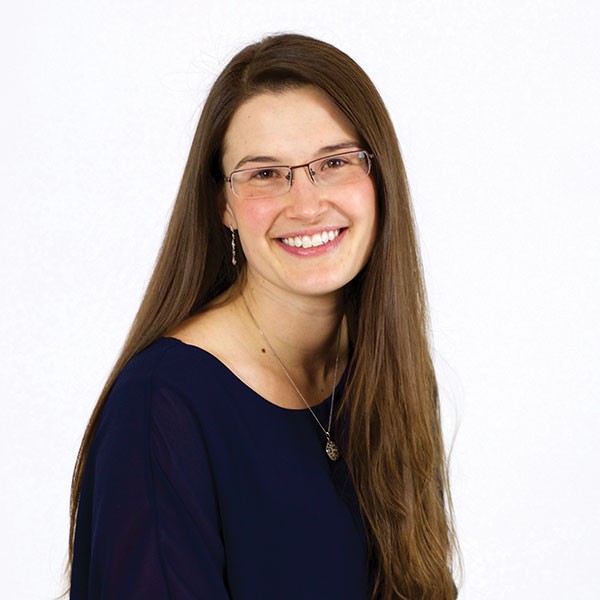 Katie Davis
Katie Davis '10, M.S. '12, was ready to start her dream nurse practitioner job when she got a call from a doctor she had worked with in an emergency department. How would she like to join a cutting-edge startup that could save lives and spare elders exhausting emergency room trips? The job would pay half as much money as the nurse practitioner job, and require double the number of hours.
"Of course I said yes," Davis recalled. She credited faculty leaders for pushing and encouraging her in ways that enabled her to leap at the chance to join the telemedicine startup Call9.  She added: "Connell prepares folks well."
But according to Associate Professor Catherine Read, who was the undergraduate program associate dean at the time, "It's all her—she's a natural leader who took advantage of the opportunities."
As a student, Davis was always in a hurry. "I always wanted to do whatever would get me closest to taking care of patients the fastest," she said.
Her father, a physician, and mother, a nurse manager, didn't push her toward health care. Nevertheless, she was working on an ambulance at 15 and was certified as an emergency technician before college. She began work on her master's degree while still an undergraduate and finished it while she was working full time at Beth Israel Deaconess Hospital-Needham as an emergency department nurse.
As an undergraduate, Davis and another student revived the Eagle EMS, a then-depleted student-run emergency medical service, building it up to 150 volunteers.
Davis has swiftly risen to the number two person in her fast-growing company—another extension of the leadership skills and savvy nurtured at Connell, she says.
"There's just something in me; a constant drive to learn to grow, to do something new, and have a positive effect on individuals or an entire system," she said.
Sabianca Delva
Unlike many of her fellow Boston College undergraduates, Sabianca Delva '12 held down a job, working 32 hours a week as a telemetry technician while juggling academic demands. She needed the income so she could send money to her mother back in Haiti, said Delva, who was eight years old when she came to the US with her father.
Growing up she moved a lot, and was bullied in school. She struggled during her first year at Boston College until the KILN program provided some financial support to help her focus on her studies, easing her onto a path to success.
KILN covered the cost of travel to the National Student Nurses' Association conference in Orlando, for instance. And, she says, the program offered networking opportunities that eventually led to a great job at Massachusetts General Hospital.
Read remembers how she blossomed. "Sabianca wasn't someone who saw herself as a leader. But she was willing to take advice, and take a chance on herself."
One success led to another: she was elected president of the Massachusetts Student Nurses' Association (MASNA) and served on the board of the American Nurses Association Massachusetts. "Once I had support I was able to do things beyond my experience," Delva recalled.
The first member of her family to go to college, Delva now is finishing her Ph.D. at Johns Hopkins University, researching how apps can be used to reduce health disparities and improve cardiovascular health among immigrant populations.
And she is paying it forward, mentoring young high school students from underprivileged backgrounds interested in science and health careers.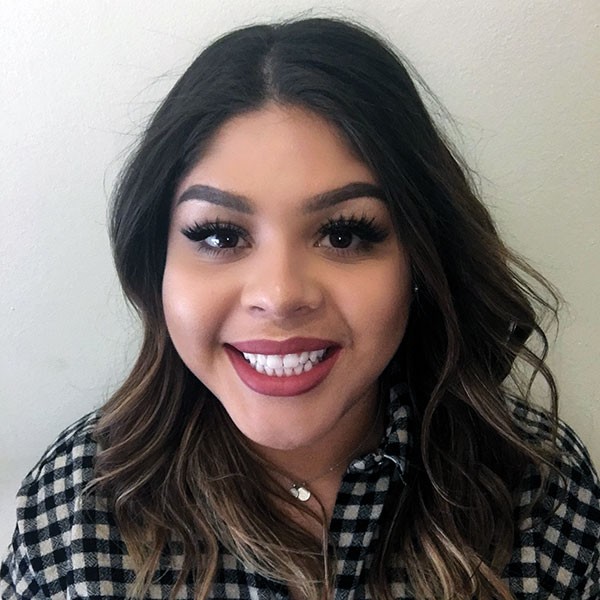 Andrea Lopez
It might surprise coworkers in the Neonatal Intensive Care Unit at the Floating Hospital for Children to learn that Andrea Lopez '14 used to be quite shy.
That was true back when she arrived at CSON as a freshman, the quiet daughter of Guatemalan immigrants from tiny Rhode Island. Then she became a KILN scholar and her evolution began.
It started with mentoring from Associate Professor Judith Shindul-Rothschild, who also was the MASNA faculty advisor.
"As a student, having a mentor who is a professor is a really big deal," said Lopez, "especially because most of the professors at BC are researchers—they are published, they have so much behind their names."
Shindul-Rothschild also introduced her to the Student Nurses' Association, and she got involved in leading the group's "breakthrough to nursing" efforts.
Soon she was organizing programs with speakers on leadership and professional etiquette, resume writing, and interviewing tips. By her senior year, Lopez was president of MASNA as well as president of the Boston chapter of the National Association of Hispanic Nurses.
"I was trained to become a networking junkie," Lopez said. "Now I can become friends with a rock on the floor."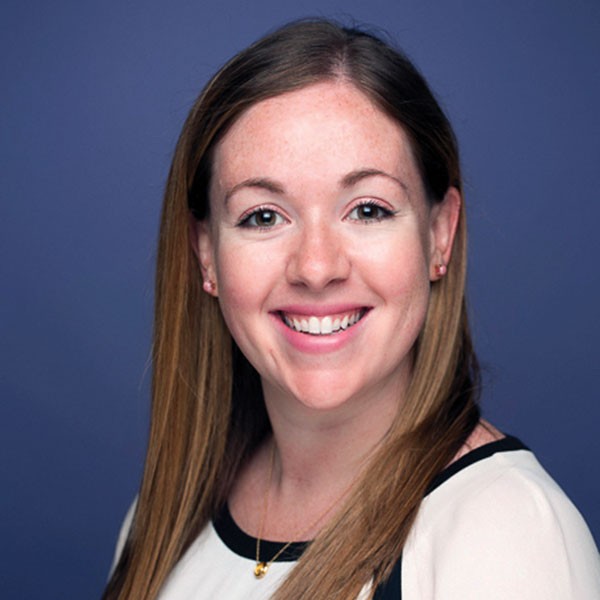 Jean Reidy
Jean Reidy '07 was a "natural born leader" who stepped up again and again, starting from her freshman year, when she was elected president of her class in the School of Nursing Senate, said Read.
While Reidy took advantage of organized service and leadership opportunities at CSON, she also forged ahead on her own when she saw a need. As a freshman, for example, she launched a fundraiser to buy scrubs so classmates could start feeling like professionals before their clinical training.
The summer between her first and second years, she worked in orientation for admitted students, helping to smooth their transition. She did it again the following summer, meeting every incoming nursing student.
"I remember coming to orientation and feeling that this is so painfully awkward, and I remember thinking I could probably help students," she explained.
Throughout her undergraduate years, she spent four hours a week volunteering at a transitional housing facility helping people affected by HIV/AIDS.
She helped start a nursing day of service, and volunteered at the Greater Boston Food Bank. Spring breaks found her on service trips to Appalachia. Senior year, she took part in a CSON trip to Nicaragua, and served as a student leader on an Arrupe immersion program trip to El Salvador.
Reidy went on to earn master's degrees in nursing and public health at Johns Hopkins. She now holds a newly created job at Erie Family Health Center in Chicago. There, she divides her time between providing direct care as a nurse practitioner and working as an administrator with a mostly bilingual staff serving many undocumented and poor patients, she said.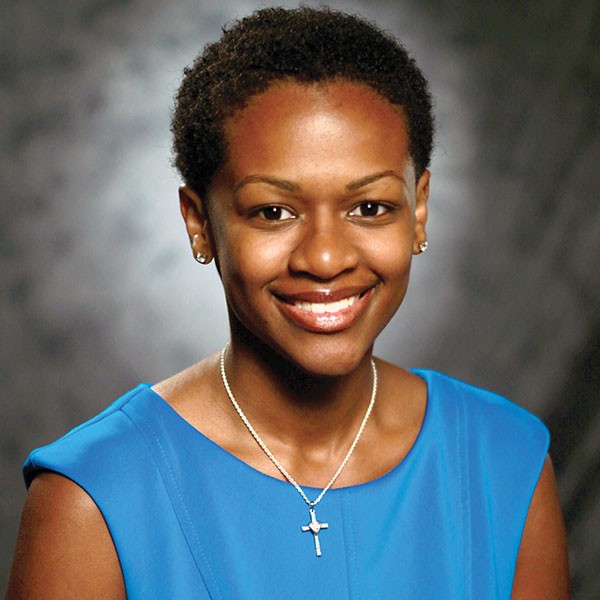 Morine Cebert
Nine years ago, Morine Cebert '12 landed in a Boston College dormitory after years of sharing a one-bedroom apartment in Bridgeport, Connecticut, with six others, including relatives who had recently arrived from Haiti.
She came to Boston College from a high school that graduated only half its student body. And while she had ranked at the top of her class in secondary school, she failed her first freshman quiz in anatomy. 
"It was an ego blow. I didn't know what to do," she says.
The quiz score did not reflect the experience of a young woman who, as a child, had accompanied aunts and uncles to doctors' appointments, acting as a translator, or a daughter who helped her mother pay her bills. Leaders of the KILN program recognized Cebert's potential. They lined up tutoring help so she could learn how to study better. And they arranged for a small monthly stipend that would cover the costs of her stethoscope and scrubs, and allow her to eat lunch with her peers.
"That's what equity is,'' she said. "You bring people onto the same playing field."
Cebert became a very busy student leader: she was president of the Black Student Forum, an orientation leader, and an outreach coordinator for AHANA (individuals of African, Hispanic, Asian, and Native American descent).
KILN grants covered the costs of attending nursing conferences, where she soon discovered the vastness of the field and her passion for research. "People are doing research to change nursing every day and changing it by adding to the literature every day."
Her ties to CSON faculty and other professionals she met through networking led to her discovery of the Nursing Bridge to the Doctorate program at Winston-Salem State and Duke Universities. She is now set to complete her master's degree at WSSU and apply those credits to the Ph.D. program at Duke, beginning in the fall.   
Among her goals: answering the "question of why African-American women are least likely to seek treatment regardless of income."  
She still has a lot of work ahead. "My parents taught me education is everything, and they are cheering me on. That's what will get me through this Ph.D."
–Judy Rakowsky