As a busy NICU nurse in Charleston, South Carolina, in the late 1970s, Susan Gennaro saw new mothers sobbing by their babies' incubators. She didn't have time to care for everyone who was struggling, but Gennaro wondered whether and how she might be able to identify which parents needed the most support, and what kind. She spent years studying the experiences of families with preterm infants in the U.S. and term infants in Africa. "My research has always been about mothers and babies. That's who I am," she explains.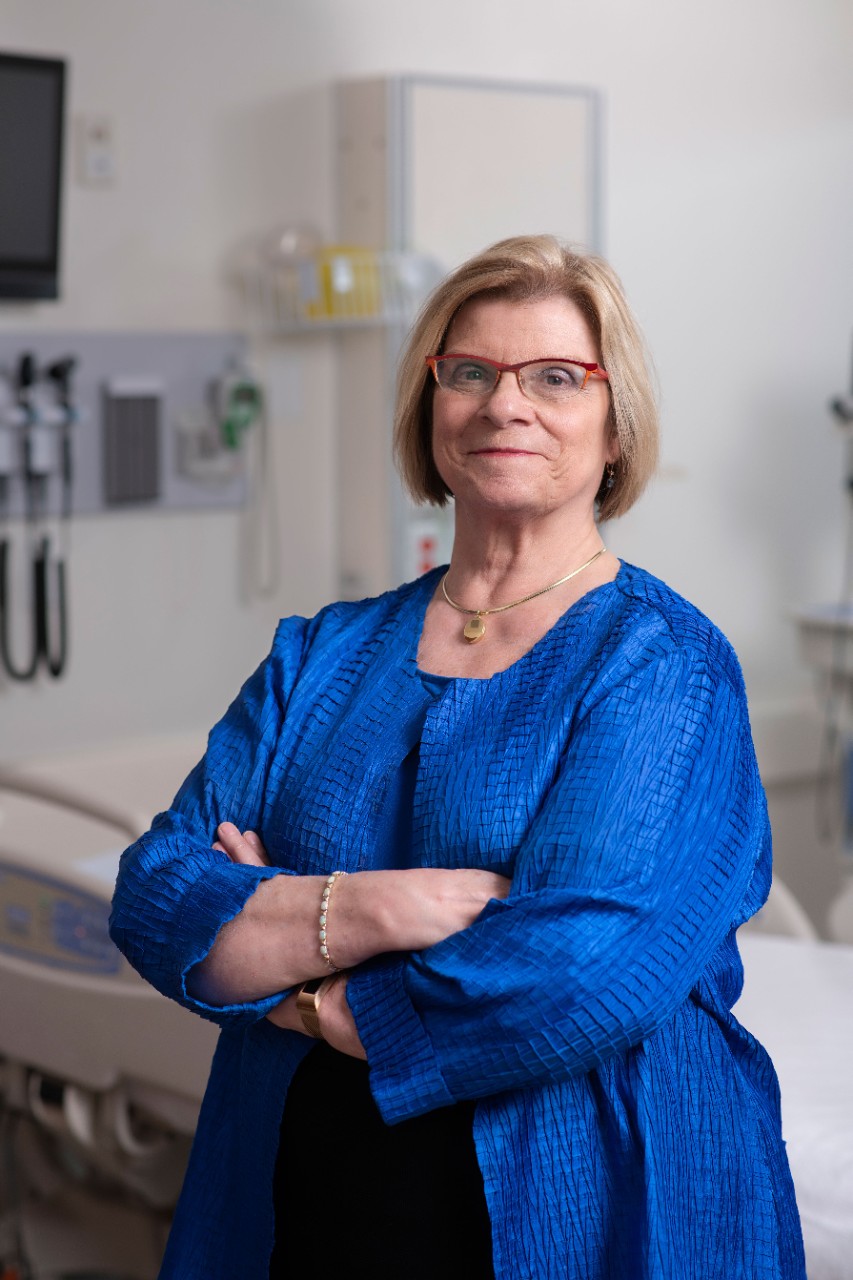 Most recently, Gennaro, a professor at Boston College's Connell School of Nursing and a fellow of the American Academy of Nursing, has turned her attention to another maternal-child health issue: promoting the mental and physical health of pregnant minority women experiencing emotional distress—and helping their babies too. With a $3.3 million grant from the National Institutes of Health/National Institute on Minority Health and Health Disparities, she is co-leading a study of a cognitive behavior therapy intervention aimed at reducing anxiety, depression, and stress through prenatal care.
"Even though the federal government recommends screening all pregnant women for depression, health care providers don't have an intervention to use if screening is positive," says Bernadette Mazurek Melnyk, vice president for health promotion and dean of the College of Nursing at The Ohio State University, Gennaro's co-principal investigator and longtime colleague. "Susan and I share a deep passion for improving outcomes for high-risk vulnerable women and their children."
Gennaro spoke with Voice magazine about her ambitions for the study.
---
Voice
What are the main questions you hope to answer with this study?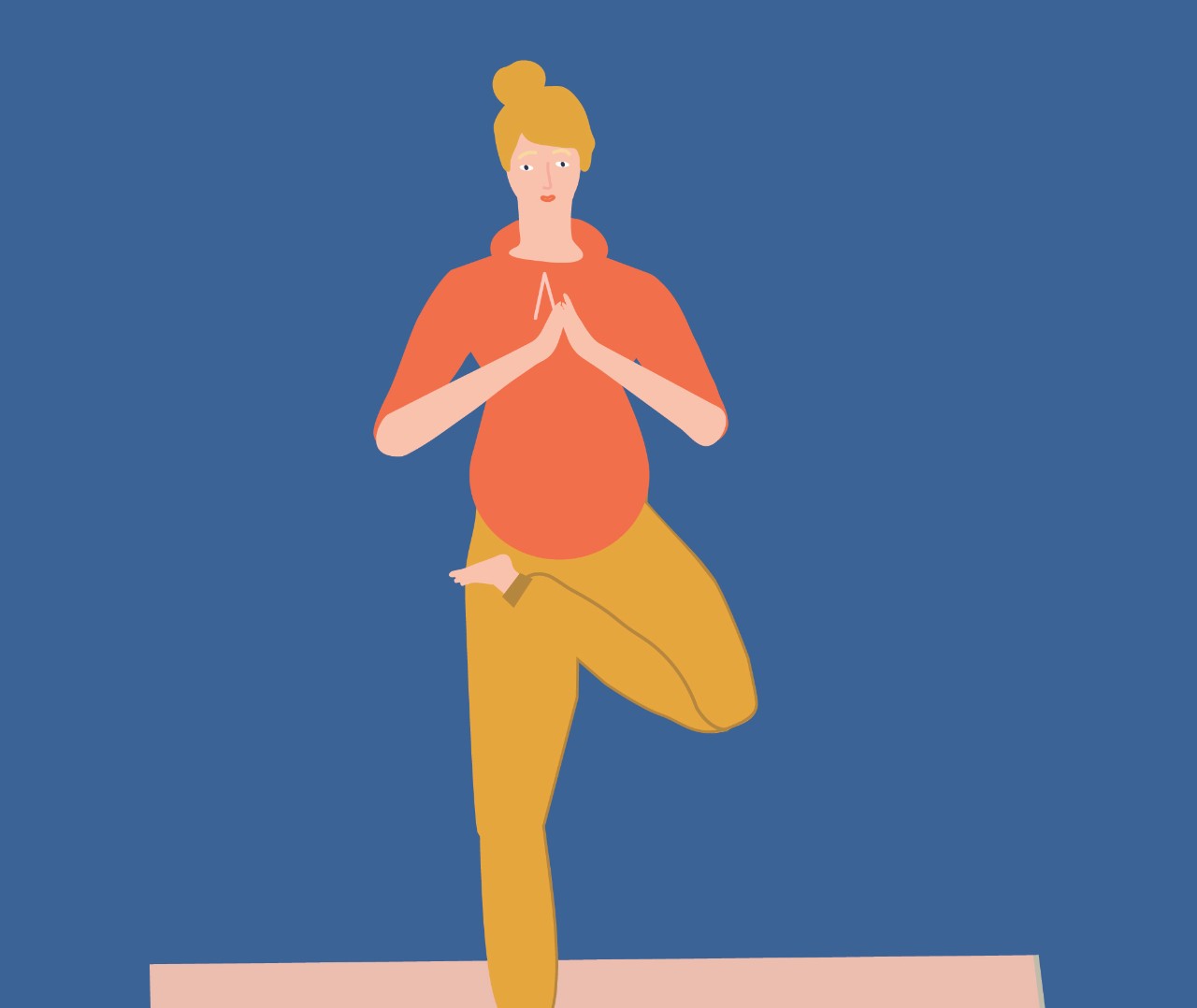 Gennaro
We really want to know whether or not, after six sessions of the COPE-P intervention, we can improve participants' mental health and lower their anxiety and stress. Can we help increase healthy behaviors? Will they eat better? Will they exercise more? And will they have better birth outcomes—for example, will we see any difference in how many of their kids go to the NICU? Will the intervention affect whether or not they breastfeed, or for how long? Will the belief that a participant is a competent person and a good mother with less anxiety, depression, and stress help her make different choices, so that she's leading a healthier life?
I can't help but think that if a pregnant woman were feeling better about life in general, and herself in particular, that the kind of patience she might have to be a mother might be very different. One thing I learned early on to do for new mothers is to pick up their baby (if they let you) and hold it over your shoulder to have the baby calm down, and to tell the mother what a beautiful baby she has. And then to hand it back so that she's holding the baby upright, alert, awake, and calm, and thinking, "Oh, here's somebody who thinks I'm a good mother and have a beautiful baby."
Voice
You've devoted much of your nursing career to studying stress—such as anxiety and depression—in families with premature infants. Why did you decide to look more generally at prenatal care?
Gennaro
In academia we're always talking about your research trajectory, which makes it sound like you start here and have a linear path to there, but that's not how research works. Things can zag. Other opportunities arise along the way.
I did several studies during my years on the nursing faculties at UPenn and New York University looking at anxiety, depression, and immune response in women before and after giving birth to preterm infants. While collecting data at Jacobi Medical Center in the Bronx about nine years ago, we realized the women in our study had horrible nutrition, high stress, high depression. We also realized we had young women who might not otherwise have anything to do with the health care system. They were coming in for prenatal care, but what were we doing to make their lives healthier? So we worked closely with a group of midwives to think about how do we help each one—not just to have a healthy baby but also to be a healthier person in terms of eating, exercising, and feeling less stressed and more in control?
Voice
And that led to designing this new study?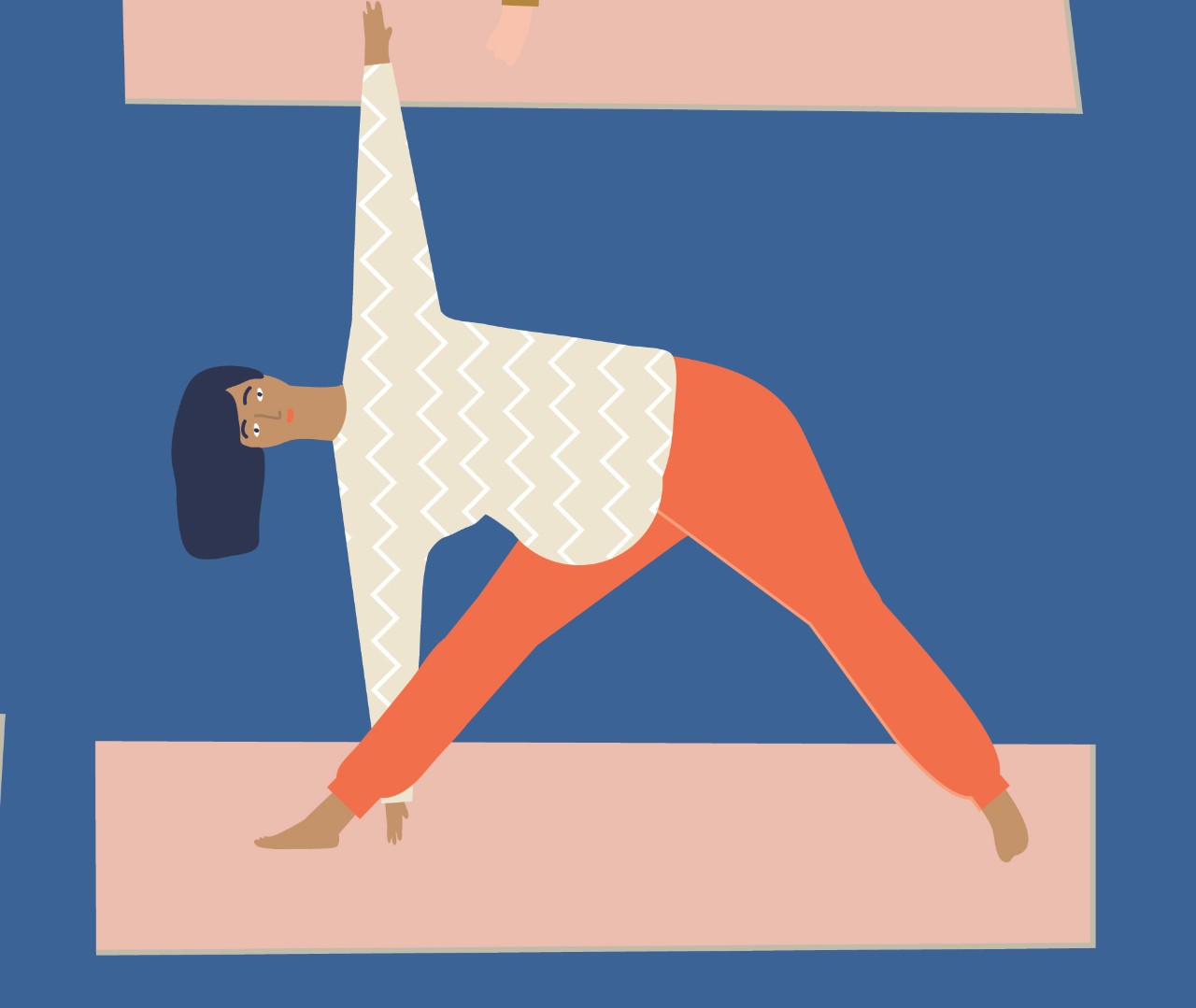 Gennaro
Right. We talked to clinicians and researchers knowledgeable about what mothers want, and we did focus groups. We found out—and this comes as no surprise— that women like to be with other women. We like to share recipes. We like to share childcare tips. We like to hear what works for you. We decided to put an intervention into group prenatal care—so I'm hearing from women who live where I live, shop where I shop, and have about the same amount of money I have. Maybe I can't afford to buy fresh fruit, but what about frozen fruit?
I knew about the COPE intervention, and Bern Melnyk, who developed it, was willing to see if it would make a difference in this population. I've done a lot of work with Black women, but not so much with Hispanic women. We had no funding for a pilot study, so we did a small one with pregnant Hispanic women at Jacobi in 2014 to see what worked, what didn't work, and was the intervention (reading materials, etc.) culturally appropriate. We got good results, and then we wrote this grant proposal that got funded in September 2017.
Voice
How will this intervention help participants think more positively about themselves and their parenting skills?
Gennaro
We hope to teach the women how to shift their thinking when negative situations arise so they feel better and make healthier choices. The idea is, how does she believe that she can make changes in her life, that she has power, can set goals, react to triggers (like arguments or anxiety) in more healthy ways than, say, drinking wine or eating chocolate cake? How does she turn off that little voice in her head? When she hears her mother saying, "You're going to be a terrible mother," how does she tell herself, "I can be a good mother"?
There might be a lot of really depressing things happening in a woman's life, but when she is able to see them with a different perspective, when she doesn't feel so helpless, when she feels like there are things she can do to take care of herself (like taking a brisk walk every day), then she starts to do those things, right? This is not unlike groups such as Weight Watchers: there's a lot of reframing, believing in yourself, the importance of you. Social support also makes a big difference.
Voice
If COPE-P helps improve lifestyle behaviors and lower anxiety and depression in these women, how do you envision scaling it up?
Gennaro
This intervention could be easily integrated into routine care for pregnant minority women. It doesn't take a lot more time than regular prenatal care, and they can get it from their OB provider. We designed it so it doesn't require a mental health provider, because there aren't enough of them in the world. If this intervention were to work, I believe we would be able to change how care is given at our research sites in New York and Ohio. So, I hope that—at least for those women—there'll be a big difference. I'm on the Nurse Advisory Council for the March of Dimes, and I think there are lots of people who would have an interest if this worked.
---
---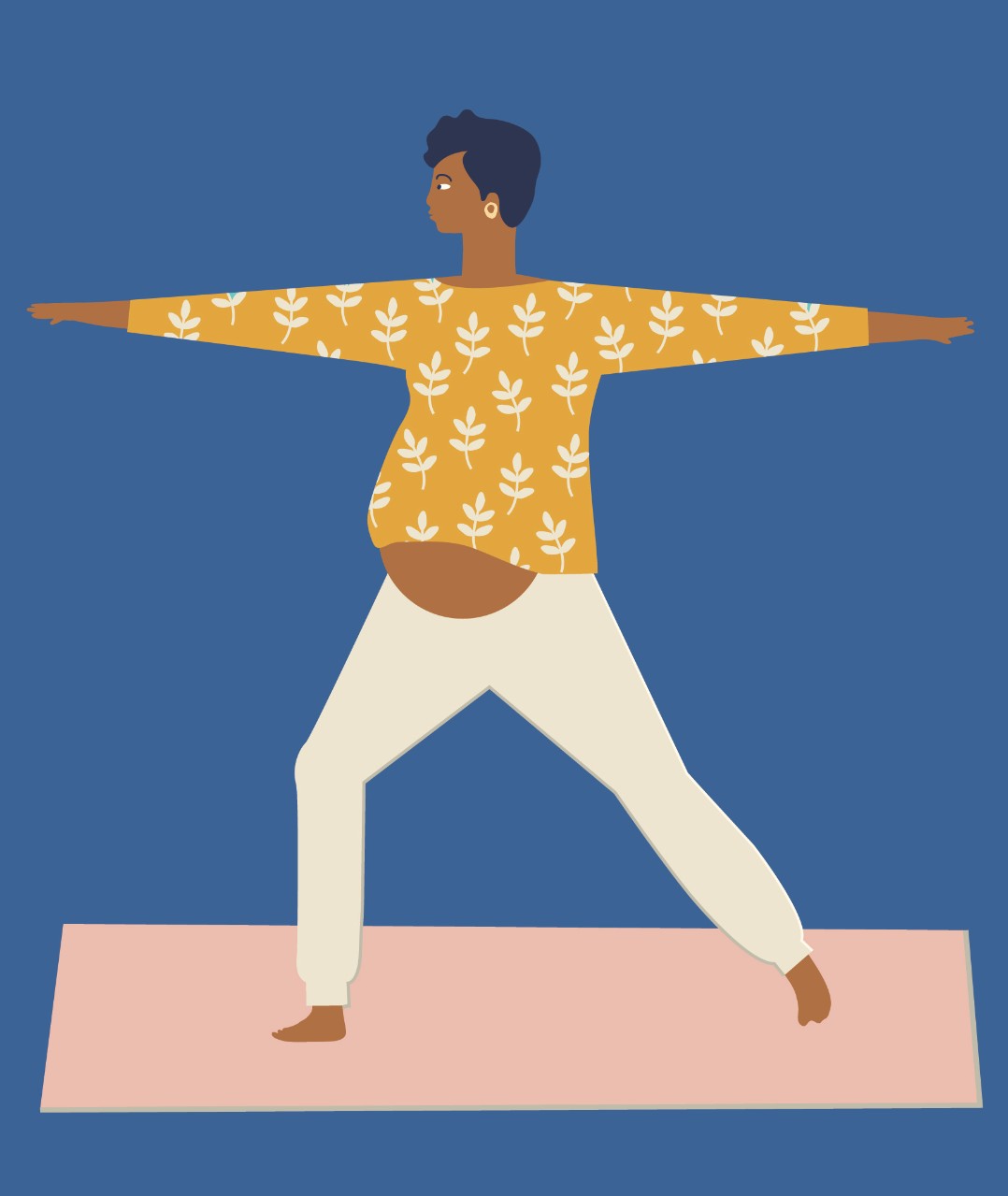 We want to take this opportunity to have these mothers become healthier, as this can have a wonderful lifetime effect on health.
—Dean Susan Gennaro
---
---
Voice
How do you think this research might help decrease disparities in birth outcomes based on race and ethnicity?
Gennaro
If we can improve the physical and mental health of pregnant minority women, we are hopeful we will see differences in birth outcomes. Clearly, eating better and exercising appropriately might inf luence things like vaginal and cesarean delivery rates, since babies (who are too big) cause problems. Mental health clearly is a factor in how labor and delivery progress, as anxiety and stress affect the amount of pain you experience. Being able to manage stress and decrease anxiety and depression might also create differences in infant outcomes, for example around breastfeeding.
We care about birth outcomes, but women are more than vessels who carry infants. We want to take this opportunity to have these mothers become healthier, as this can have a wonderful lifetime effect on health.
Voice
You've described how nursing research helps people understand changes they can make in their lives...
Gennaro
The National Institute of Nursing Research, which I'm very grateful to because it has funded my previous research, says nursing research is about subjects such as symptom management, end-of-life and palliative care, evidence-based clinical practice, and health promotion. Our study falls firmly in the area of mental and physical health promotion. How do you help people live healthy lives? For nursing, it's not just about, "Let me cure the disease," it's about, "Let me help your journey and your experience." ▪
STUDY ESSENTIALS 
Healthy lifestyle intervention for high-risk minority pregnant women
---
WHY
Even when they are receiving prenatal care, minority women are at higher risk than majority women for stress, anxiety, depression, and poor birth outcomes such as preterm birth and low birth weight. Interventions are needed to support them.
WHAT
Five-year, randomized controlled trial funded by the National Institutes of Health/National Institute on Minority Health and Health Disparities. Will evaluate the effectiveness of Creating Opportunities for Personal Empowerment during Pregnancy (COPE-P), a prenatal health-promotion intervention to improve healthy lifestyle behaviors (like nutrition and exercise), psychosocial wellness, and birth/postnatal outcomes in high-risk pregnant minority women.
WHO
Goal is to enroll 364 Black and Latina women who have been screened for high anxiety, stress, or depression in Bronx, N.Y. (Jacobi Medical Center), and Columbus, Ohio (Total Health and Wellness).
HOW
All study participants will receive six sessions of group prenatal care for 18 weeks. Control group will get standard prenatal care (nutrition, breastfeeding, etc.), along with discussions led by a midwife. Intervention group will get prenatal care plus COPE-P, a cognitive behavioral skills-building therapy designed to encourage minority pregnant women experiencing emotional distress to reframe negative thinking and enhance self-esteem, set goals, cope with stress, and problem solve. COPE-P is adapted from similar interventions developed by Melnyk.
WHEN
Participant recruitment began in March 2018, with data analysis/conclusions expected in fall 2022.