Professor Ann Wolbert Burgess (below, left) served as program director for the Boston College Homicide Forum, a daylong, multidisciplinary conference hosted by the Connell School, the Northeastern University Atypical Homicide Research Group, and Boston College Law School that was held at BC Law in October.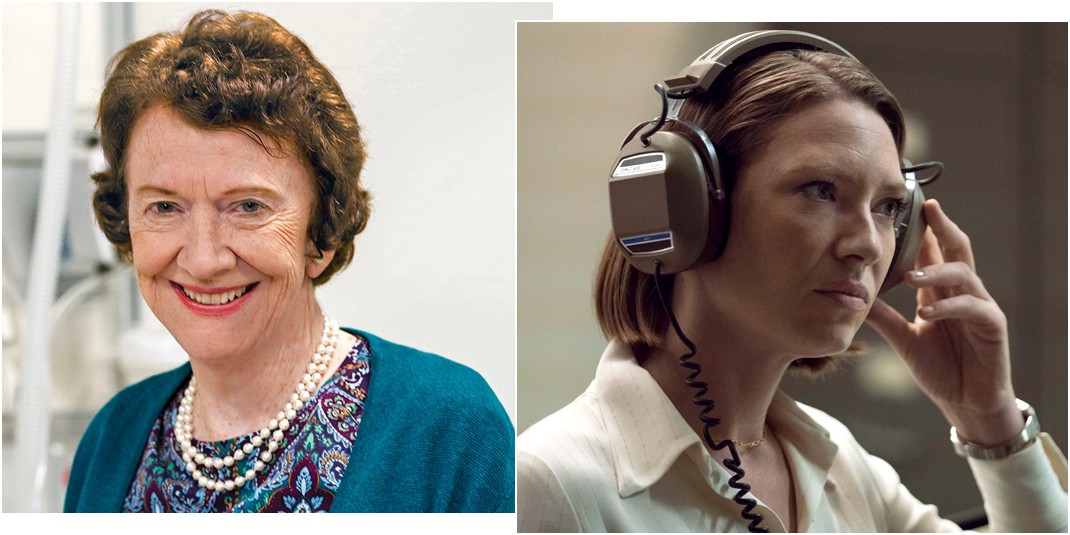 That same month, a fictionalized version of Burgess turned up on Netflix in Mindhunter, a new crime drama that portrays the trailblazing work of crime victim expert Dr. Wendy Carr, a character based on Burgess played by actor Anna Torv (above, right), and FBI special investigators John E. Douglas and Robert Ressler.
During the 1970s, the three developed and established a model for the criminal profiling of serial killers. Collaborators for close to 10 years, they eventually published the Crime Classification Manual: A Standard System for Investigating and Classifying Violent Crimes (1992). Douglas and writer Mark Olshaker recall the investigators' work in the 1995 book Mindhunter: Inside the FBI's Elite Serial Crime Unit, the basis for much of the Netflix series. Burgess and Douglas also published Sexual Homicide: Patterns and Motives in 1988.
In late October, Burgess spoke in detail to the Huffington Post and Pacific Standard magazine about Mindhunter. While generally impressed with how her and her colleagues' work is portrayed in the series, Burgess told Pacific Standard: "What everyone gets wrong is that I was not a psychologist, I was a nurse. Speaking of women having trouble in certain fields, the nurse is not as well respected for her knowledge and background in health care and certainly in the forensic field. From that standpoint, as a forensic nurse, I was unique in bringing my expertise in terms of health and all of the areas of health to bear on legal issues."
Mindhunter was renewed in November for a second season. Learn more about Burgess.