On a cold, rainy Tuesday morning in March, room 212 in Cushing Hall fills with students, as Contemporary Issues in Public Health meets for the first time since spring break. "Welcome back," says Assistant Professor of Nursing Joyce Edmonds. "We're going to talk about sexual health today." 
As Edmonds touches on issues such as sexually transmitted diseases and access to condoms in countries experiencing outbreaks of the Zika virus, Assistant Professor of Social Work Summer Sherburne Hawkins sits in the front row, listening and taking notes as Edmonds speaks. After class, four other students preparing a presentation on gun violence for class the following week make their way to the front of the room, seeking advice. But instead of approaching Edmonds, they surround Hawkins, who co-teaches the course and would be lecturing on that topic. "Make sure your slides are really clear," Hawkins gently advises the students. "Your questions should lead to good, open discussion."
Co-teaching isn't new, but in a growing trend at Boston College, more professors find themselves sharing the lectern with teachers and scholars from other departments and schools. Connell School faculty are collaborating with colleagues from other academic fields in two new, highly visible programs—Boston College's Core Renewal Pilot Project and a sequence of courses exploring global public health. As they develop new coursework and approaches to complex issues from distinctly different perspectives, the professors are offering students a more layered and nuanced educational experience. At the same time, faculty say, partnering with experts from other academic fields gives them new insights into their own scholarship. 
---
Collaborative teaching and learning across disciplines is fundamental to Boston College's renewal of its Core curriculum—the slate of courses selected from across the humanities, natural sciences, and social sciences that every undergraduate must take in order to graduate, says David Quigley, the University's provost and dean of faculties. "Integration has long been a foundational element of Jesuit pedagogy and spirituality," says Quigley, who served as co-chair for the committee overseeing the Core renewal, which began work in 2012 and introduced nine new team-taught Core pilot courses (open to freshmen only) during the 2015–16 academic year.  "Our thinking…was informed by a commitment to helping students draw connections between the various forms of disciplinary knowledge that constitute our liberal arts Core."
Toward that goal, in 2014 the Core Renewal Committee began soliciting proposals from Boston College faculty interested in developing and teaching the new pilot courses. Proposed offerings could either be a single course or two courses linked by a common theme, to be taught by faculty members from different disciplines.
English Professor Laura Tanner and her longtime friend, Associate Professor of Nursing Jane Ashley, decided to propose teaching a pair of combined courses, and met to discuss what theme might unite them. Tanner's teaching and scholarship examine how fiction writers depict the human body. "Our interests merged on that topic," recalls Ashley. "Where Laura is more focused on imagery and word choice, my interest is in pathophysiology, psychosocial implications [of disease], and how to take care of somebody with an illness or trauma."
The nurse and literature scholar proposed a pair of linked courses, The Body in Sickness and Health and Reading the Body, respectively, which the Core Renewal Committee invited them to teach in fall 2015. Despite their different academic perspectives, the two were able to use the body and the transitions it undergoes across the lifespan to offer students important messages about identity, empathy, and the importance of caregiving, says Ashley. She praises how "fearless" the first-year students were in tackling challenging issues. After the class had read about and discussed childbirth, for example, Ashley and Tanner took the students to the CSON nursing lab to observe a simulated delivery by the lab's "SimMom."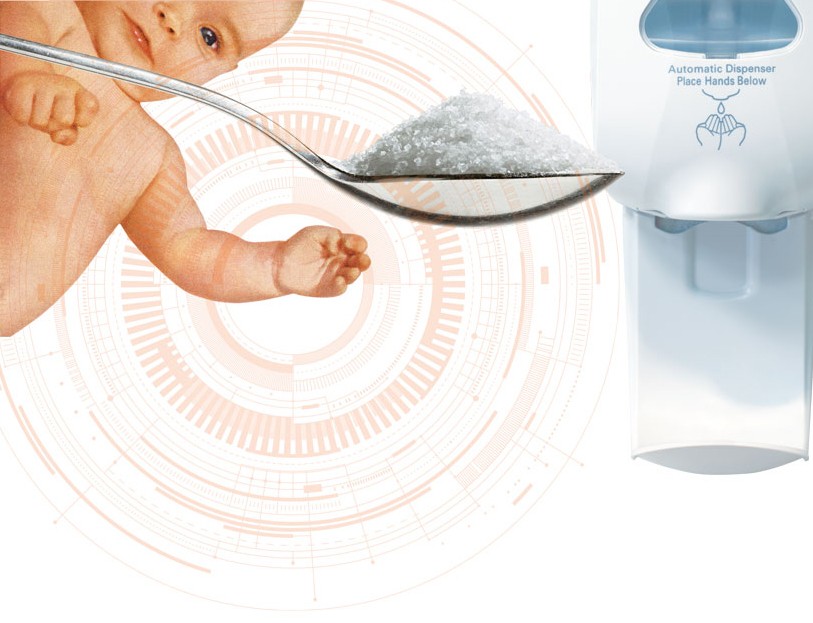 "That was very interesting," says freshman Mindy Kim, a biochemistry major, recalling that at least one of her classmates was upset by the simulation. Yet Kim says the intensity of the trip to the birthing lab made a deep impression on her.
"Clearly a few people were uncomfortable with the simulation," says Ashley. But when the class met to discuss the experience, she adds, "some of the students said it was the most amazing thing they had ever seen…it really made them think and got them talking about childbirth and parenting."
While the two courses broached big ideas about life and death, Ashley's nursing experience always kept those themes grounded in the real world, says Tanner. "That helped the students to apply the issues we explored to their own lives," she adds. Tanner also felt that working with a colleague from another discipline forced her to take a fresh look at her own work, and "push the boundaries of my thinking a bit. It was a challenging, exciting, paradigm-shifting endeavor."
As Connell School of Dean Susan Gennaro recalls, the idea of developing a sequence of public health courses grew out of a brainstorming session organized by former Boston College Provost Bert Garza (a physician), who sought the University deans' ideas on courses the professional schools might offer liberal arts students interested in developing skills and expanding their intellectual horizons. Gennaro, School of Social Work Dean Alberto Godenzi, and Maureen Kenney, dean of the Lynch School of Education, as well as several faculty from each of their schools, met in July 2013 to talk about collaboration. That meeting led to the creation of a three-course sequence in global public health for undergraduates, with each class to be co-taught by educators from different fields.
Hawkins and Associate Professor of Nursing Melissa Sutherland team-taught the first course in the sequence in 2014. Public Health in a Global Society is an introductory public health course that the two professors designed to have a strong global perspective, which Sutherland says can emerge in surprising ways.
For example, in the fall of 2015 (when Sutherland taught the course with Assistant Professor of Social Work Erika Sabbath) Boston College made national headlines when over 140 students became ill with symptoms of norovirus after eating at a Chipotle restaurant near campus. Students were eager to discuss the story, but Sutherland and Sabbath challenged them to think beyond their backyard. "That outbreak affected their world, but what would a norovirus outbreak mean if you were in a low-resource country?" asks Sutherland, who along with Sabbath used the incident as a springboard to talk about the global impact of foodborne disease.
Hawkins and Edmonds teamed up to introduce the second course in the sequence, Contemporary Issues in Public Health. This course built on the material and methods of Public Health in a Global Society in various ways, such as introducing students to methods for collecting and using public health data as well as strategies for identifying and remedying health disparities within a population. Students also make two-minute video public service announcements on topics that have in the past included curbing sugar intake, binge drinking, and the perils of stress. 
Despite different academic perspectives, faculty used the body and the transitions it undergoes across the lifespan to offer students important messages about identity, empathy, and the importance of caregiving.
Hawkins believes that the blend of perspectives she and Edmonds offers gives students a more comprehensive view of public health issues than either could deliver alone. "Joyce and I have different, but complementary, backgrounds," says Hawkins, a social epidemiologist. "My view of public health is at 30,000 feet, where I use big data—with sample sizes often in the millions—to evaluate the impact of policies on health disparities. With Joyce's background in nursing, she shares her experience working with individual patients and in community settings."
However, it takes logistics and planning for two teachers from different arenas to create a coherent message. "One might think that co-teaching means less work," says Edmonds. "Not so! It's challenging to co-teach with someone from another discipline. What's important to [Hawkins] might be a little different from what's important to me. There's a lot more communication required." Edmonds meets weekly with Hawkins to discuss what's happening in the classroom. "It's a work in progress."
Spring semester 2016 saw the introduction of the final offering in the trio of courses, Public Health Practice in the Community. Assistant Professor of Nursing Tam Nguyen and Nelson Portillo, an assistant professor of the practice from the Lynch School of Education—who both have extensive experience in community-based research—were tapped to teach the class. "These students are quite serious about public health," says Nguyen. "We're teaching them hands-on skills they can use to apply public health concepts they learned in courses one and two in real-life situations."
That includes students' working 10 to 20 hours a week on site at programs such as the nonprofit Allston Brighton Health Collaborative, where one team of students is studying ways to help people who don't drive or have easy access to public transit get to medical appointments. Another team is working with FriendshipWorks, an organization that provides social support for the elderly, while a third is assessing community health care needs for the organization Health Research in Action.
Uniting faculty from different disciplines to create the Global Public Health Program has paid off: enrollment in the three courses is high—more than 425 since the first course was offered in spring 2014—with the vast majority of students from the Morrissey College of Arts and Sciences. And at least three graduates who took the classes are now pursuing master's degrees in public health at other institutions. Gennaro hopes the program will expand to a minor and that global public health will eventually be offered as a major at Boston College. If that happens, says Godenzi, it will be thanks to the work of "smart people from different schools coming together and formulating new ideas and collaborations."
—Timothy Gower, artwork by Christine Hunt