Updated: March 15, 2023
Ed Kane—a beloved Boston College finance professor who challenged his students, inspired his colleagues, and raised what turned out to be prophetic warnings about the stability of the banking industry—died on March 2 in Tucson, Arizona, where he lived. He was 87.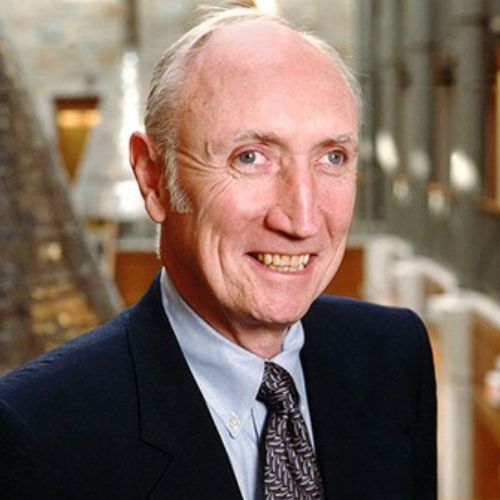 Having taught in the economics department during the late 1960s and early 1970s, Kane returned to Chestnut Hill in 1992, serving as the Carroll School of Management's inaugural James F. Cleary Professor in Finance. He retired from that role in 2009 but until recently continued to research and write as a leading economist in the field of banking and financial regulation.
"He touched many during those years [at Boston College], bringing intellectual rigor to the classroom and the seminar room, and kindness to all in his interactions with students, colleagues and staff," said Philip E. Strahan, in a tribute to Kane drafted for publication on the website of the Financial Intermediation Research Society, a global association of finance research scholars.
"What's most remarkable about Ed was his ability to see things before others," said Strahan, who is the Carroll School's John L. Collins, S.J. Chair in Finance.
Kane was one of the few and most prominent to see the foreshadowing of the 1980s' Savings and Loan (S&L) debacle, in which banks that had accumulated hidden losses went belly up. During the years leading up to the collapse, Kane warned that these "zombie" banks—a widely used term he is credited with coining—would take over the industry and that U.S. taxpayers would eventually foot the bill for losses suffered by depositors. "These warnings turned out to be right," Strahan said.
Kane had similar premonitions bearing on the 2008 mortgage crisis that triggered the Great Recession. In a tribute posted by the New York-based Institute for New Economic Thinking, Thomas Ferguson said Kane had repeatedly pointed to "serious defects in how mainstream economics analyzes finance," which led economists to miss those warning signs. Ferguson is the institute's research director and professor emeritus at the University of Massachusetts, Boston.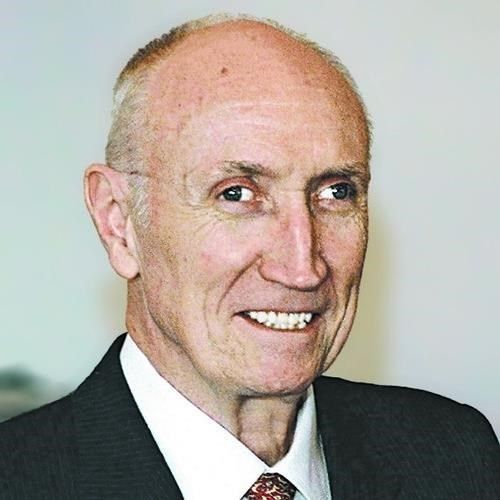 In a 2015 interview published by the institute, Kane remarked, "We really have to treat bankers who steal from the taxpayers as pariahs. We have to recognize that they are no different from a robber on the street, except they dress better!"

Edward J. Kane was born and raised in Washington, D.C., received his undergraduate education at Georgetown University, and earned his PhD in economics from the Massachusetts Institute of Technology in 1960.
Kane held leadership positions in numerous academic and professional societies—for example, at 44 years old, serving as one of the youngest-ever presidents of the American Finance Association. He was also a founding member of the Shadow Financial Regulatory Committee, an independent panel that meets regularly to recommend improvements in regulatory policy. And, he consulted for major governmental and financial bodies, including the World Bank, and served as a senior fellow at the Federal Deposit Insurance Corporation's Center for Financial Research, among other key institutions.
His list of honors, writings, and research published in influential journals runs nearly 30 printed pages. These include titles like The Gathering Crisis in Federal Deposit Insurance (a book published by MIT Press in 1985), and "Continuing Dangers of Misinformation in Corporate Accounting Reports" (Review of Financial Economics, 2004). He was serving on five editorial boards at the time of his death.
Friends and colleagues say his public demeanor—tenacious and at times confrontational—belied a pleasant and convivial nature.
"People who did not know him would sometimes get the wrong impression. Ed would come on strong in public settings, often making speeches which directly challenged his intellectual foes and even questioned their motives (especially regulators)," Strahan recalled. "Yet Ed was always personally gracious and kind to everyone, regardless of their status. He smiled and laughed easily, socialized often and with everyone. He will be missed."
Kane was predeceased by his wife of 54 years, Gloria Verdi, and is survived by his three children and a granddaughter as well as a brother and sister. Services were held on March 13 at St. Thomas the Apostle Catholic Church in Tucson.