Lighting trees, singing praise. Giving thanks, giving alms. A somewhat belated first snow—and a friendly competition to build the coolest gingerbread houses. Take a glance at these celebrations and other signs of the holiday season on the Heights and at the Carroll School of Management in this series of snapshots.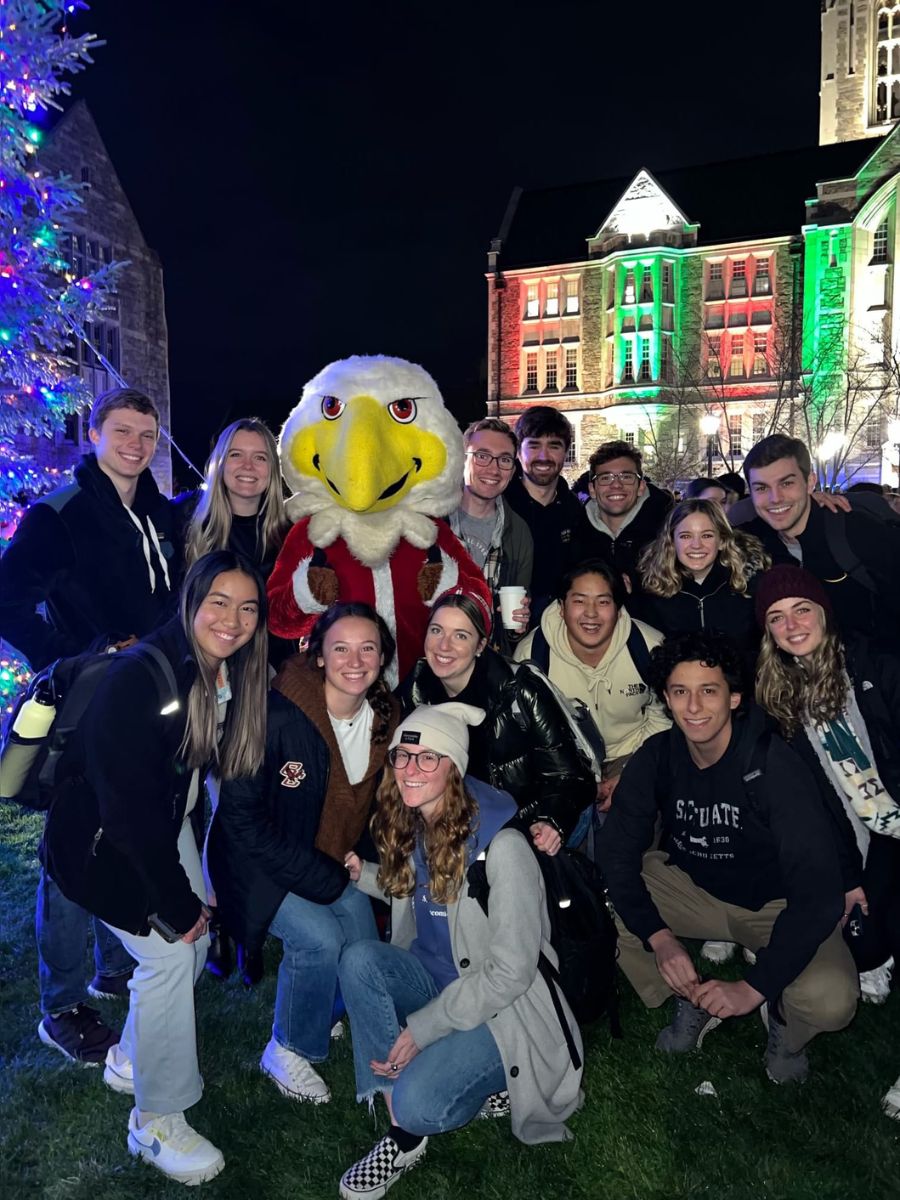 Picture Perfect
Baldwin made his feathery rounds at the annual tree lighting on O'Neill Plaza in late November. Among the undergrads posing with the mascot are Carroll School students Reilly O'Shaughnessy '24, Henry Koch '24, Chloe Chen '24, Libby Redmond '24, and Christina Tweedt '24.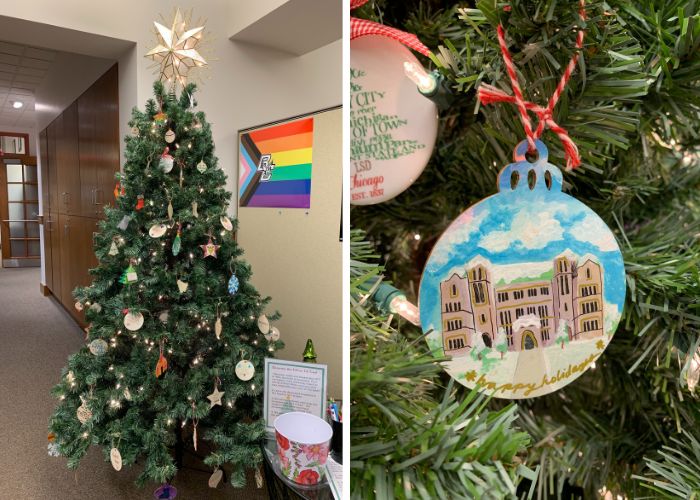 Deck the Halls
'Tis the season! The Carroll School advising office gets into the holiday spirit by asking students to decorate an ornament for the office tree. Pictured to the right is a hand-painted snowy Fulton scene.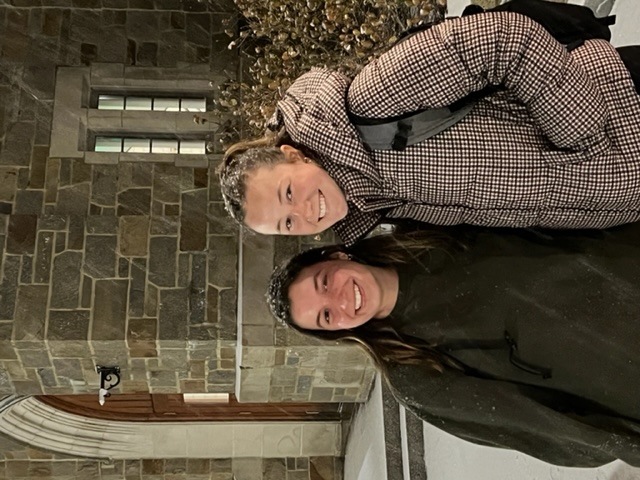 Snow Break?
There's "snow" place like Fulton for the holidays. Accounting majors Isabelle Sanscartier '23 and Jordan Klumb '23 exited their evening study session to the first snow of the season.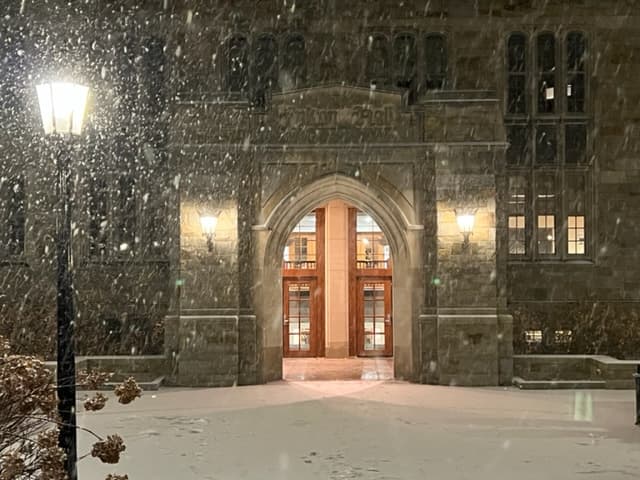 Letting it Snow
There was magic in the air, on that Sunday night, December 11. Or was it just the fluffiness of a gentle, first snow on the Heights?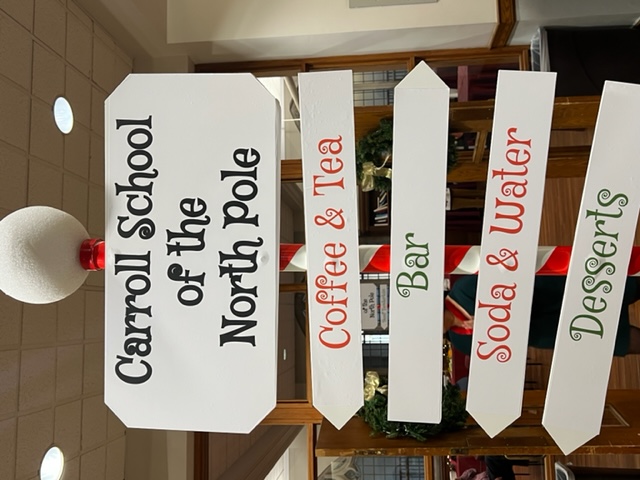 Santa's Helpers
The annual Christmas party for Carroll School faculty and staff recognizes the educators and helpers who make the school go 'round.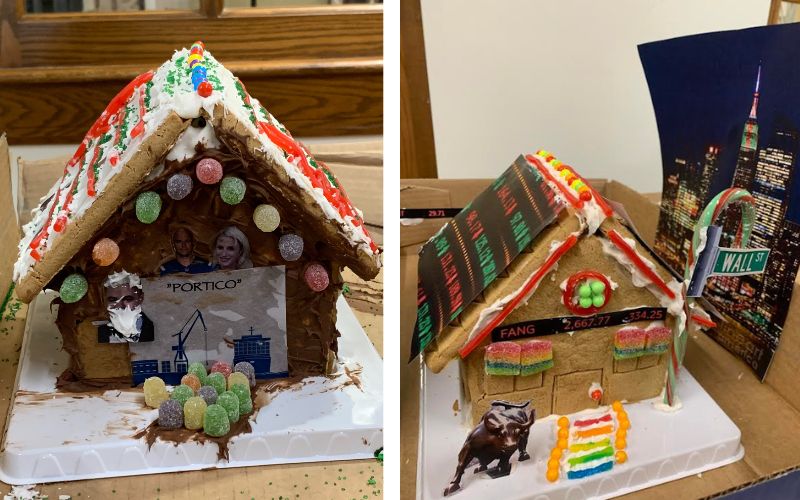 Season's Eatings
Peer advisors took part in some friendly competition, crafting gingerbread houses on display in the halls of Fulton. Two favorite designs include a Portico-themed house (left) and a Wall Street design (right).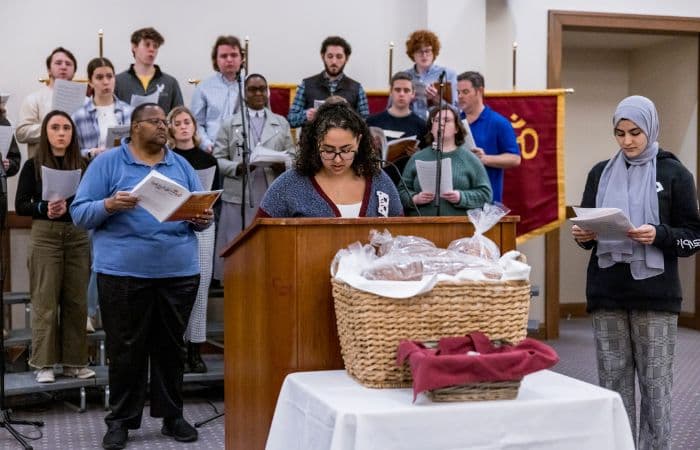 Giving Thanks
Students and others gave thanks and alms, while lifting up their voices at the annual Multi-Faith Thanksgiving celebration hosted by Campus Ministry.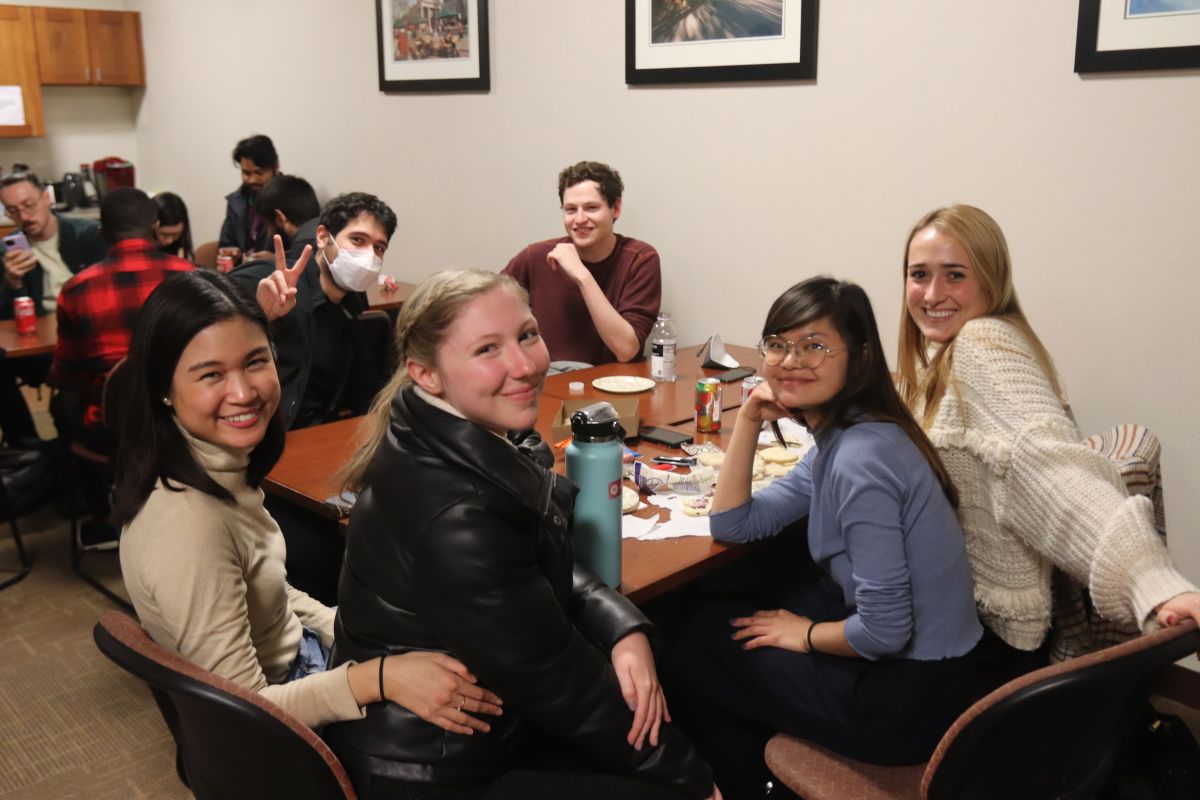 Graduate students came together for an evening of pizza and cookie decorating, along with a raffle to support The Greater Boston Food Bank at a seasonal gathering in early December. Pictured here from left to right in the front row: Gracie Winogradsky (MBA '24), Mae Harrington (MCAS '22, MBA '24), Isabel Pedro (MBA '24), and Alex Work (Law '23, MBA '24).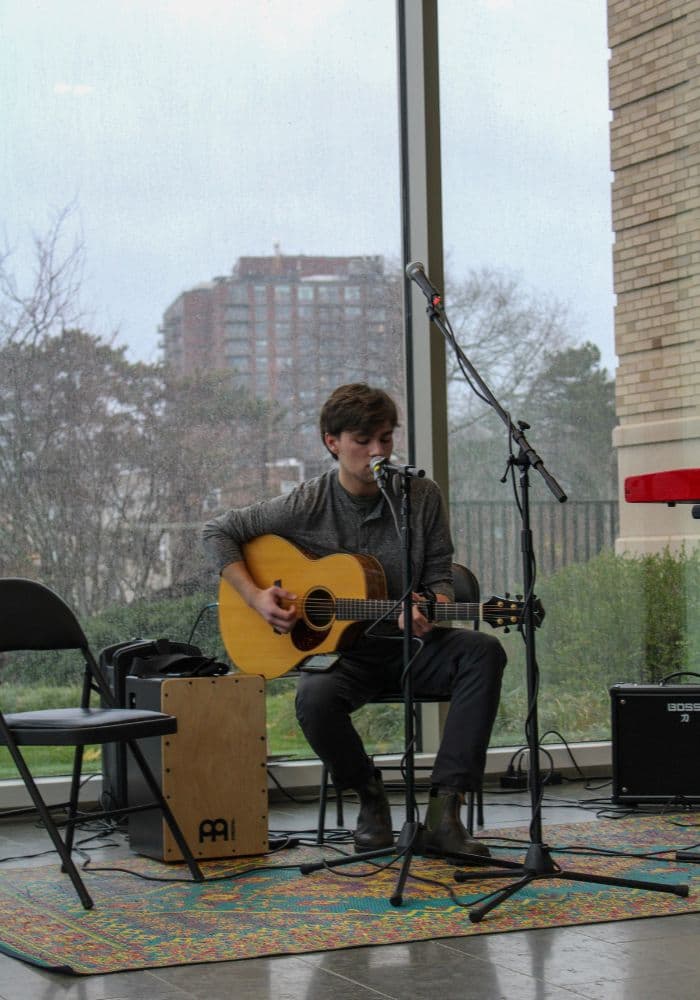 Christmas Carroll-ing
Ben Crandall '23, who studies general management, performed during the McMullen Holiday Celebration on Saturday, December 3. Visitors enjoyed holiday bingo, games, ornament decorating, hot chocolate, and festive snacks while venturing through the museum's exhibits.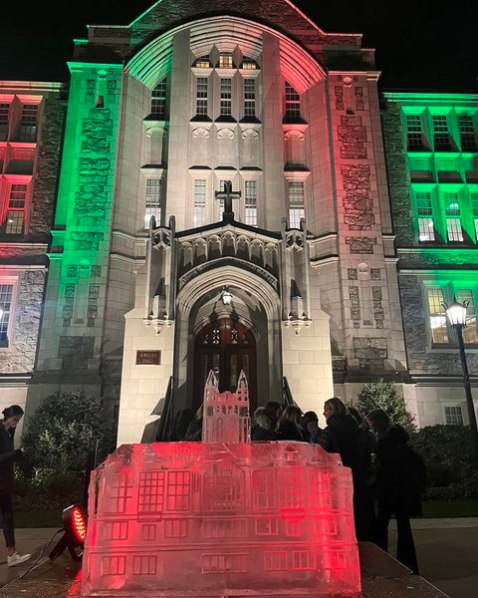 Gasson Grams
What's better than one Gasson Hall? Two Gasson Halls. Brigid Knowles '23, a Catalyst graduate and an accounting for finance and consulting minor, captured this festive snapshot of an ice sculpture outside Gasson at the tree-lighting ceremony.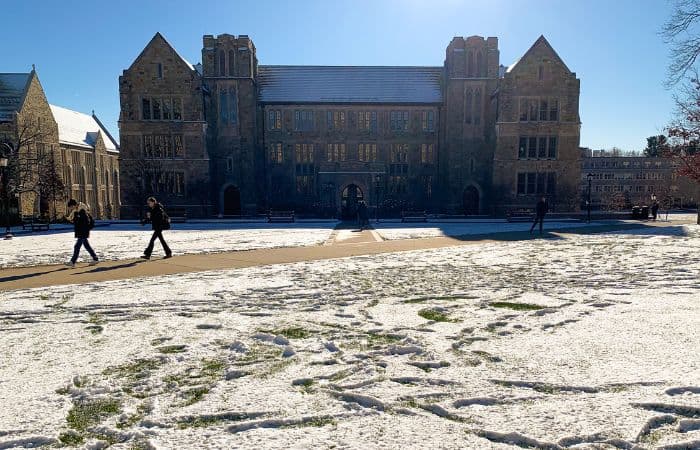 Winter Wonderland
Snow is falling and books are calling. Students walk in front of a snow-dusted Fulton Hall during study period. First stop: finals. Next stop: home!