Isabel Wilkerson returns to Boston College to speak of caste, at lecture co-sponsored by Winston Center
At the start of the fall semester, Pulitzer Prize winning journalist and commentator Isabel Wilkerson engaged once again with the Boston College community. Ten years ago, she came to the Heights to lecture on her acclaimed book, The Warmth of Other Suns: The Epic Story of America's Great Migration. On September 8, she was back (virtually) to speak with over 600 attendees about her recent book, Caste: The Origins of Our Discontents.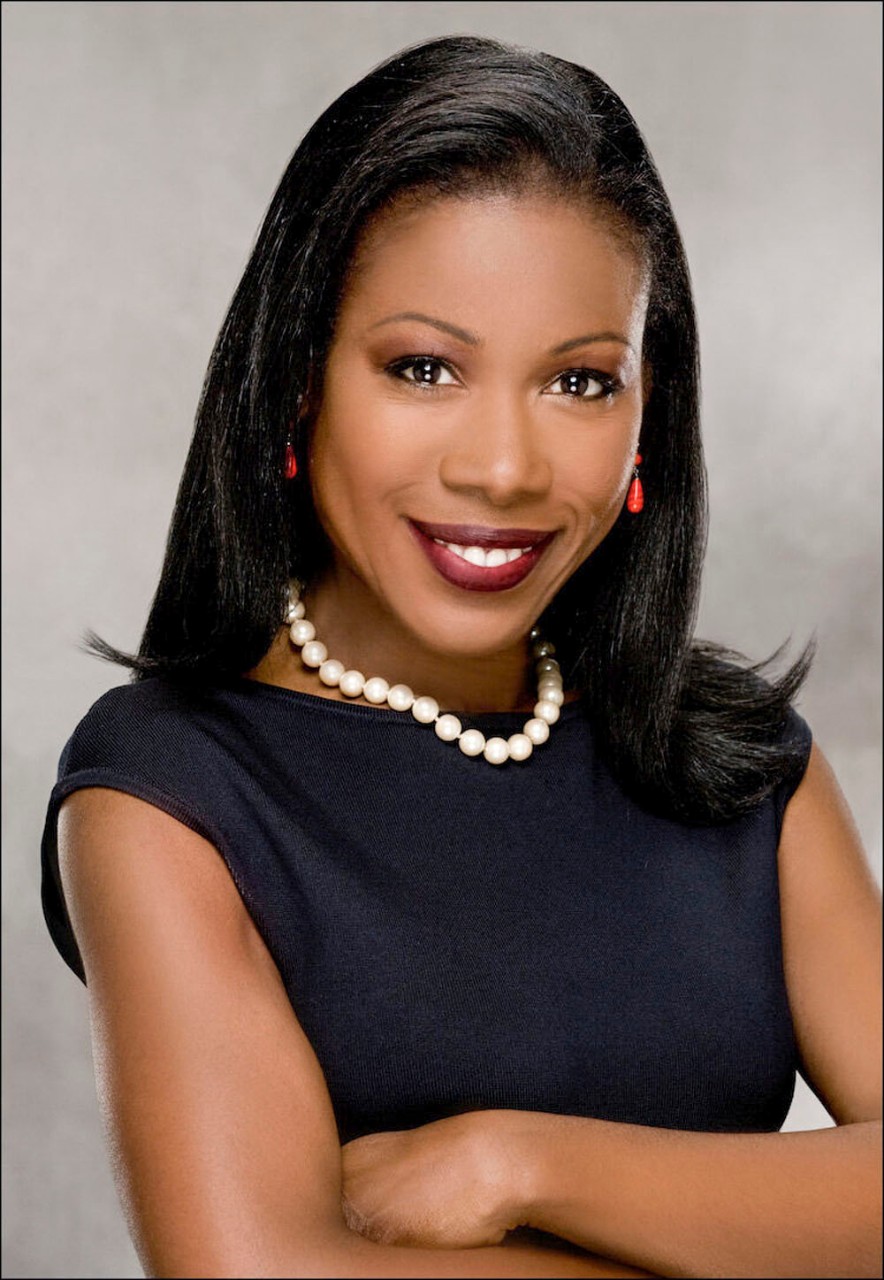 Wilkerson became the first Black woman to win a Pulitzer for journalism in 1994. She began her talk with poignant remarks about the often-heard statement, "I don't recognize my country," when speaking about the current tension and tumult in America. According to Wilkerson, it is essential that we know our country's "true history." She compared America to a medical patient with a "pre-existing condition." This diagnosis is at the center of her book—we have a caste system in this country that runs from its inception to the present day.
"This country is like a patient with heart disease," said Wilkerson, except that many Americans did not know until recently that the condition existed and have been confronted by the harsh realities of race and caste in their own country.
"A caste system, through its social controls and stigmas and other elements, embeds and foments division. It [convinces] people that they have no stake in the well being of those that they have been told are beneath them," said Wilkerson. "It affects policy, where people invest, how people vote, where people choose to live, send their children." She added that caste has also "certainly cost lives" during much of the pandemic—an allusion to how lower-income Americans (for example, with no health insurance or paid sick days) found it harder to keep themselves and their families safe.
After Wilkerson's remarks, Akua Sarr, vice provost for undergraduate academic affairs, and Gautam Yadama, professor and dean of the School of Social Work, joined her onscreen and presented questions submitted by students before and during the event.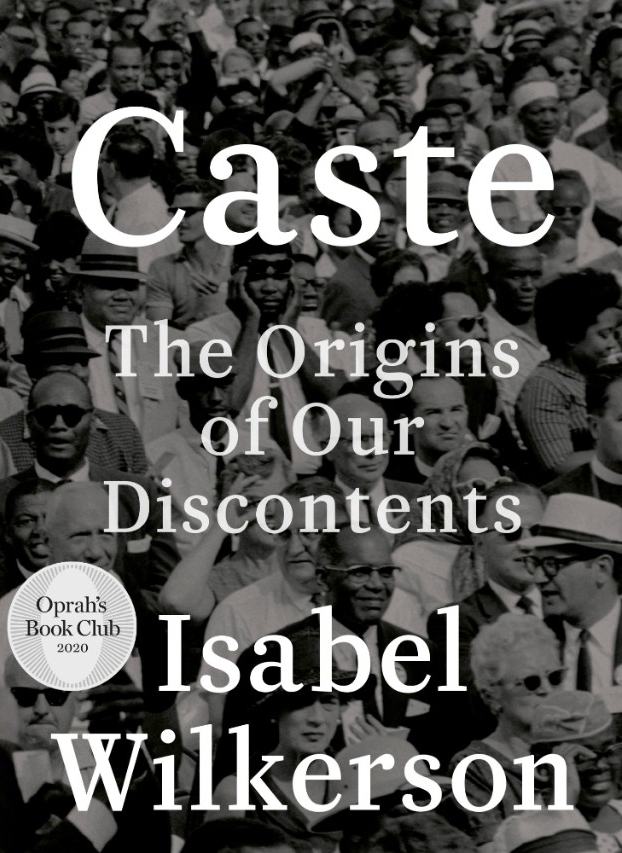 One student pointed out that what they read in Caste was vastly different from what they learned in U.S. history class. That led Wilkerson to stress the need for students in grade schools to learn the unvarnished history, so that they're not shocked when they read about it later on—in the pages of Caste, for example. "You're reading this book and you are thinking, how is it possible that the Nazis actually turned to the United States and studied the Jim Crow laws … determining who could marry whom … to study the immigration laws that determine who could be an American, who could gain citizenship in this country?"
Another student asked about the progress made by removing Confederate statues. Wilkerson cautioned that such symbolic victories could "give us a false sense of comfort. That would be the danger—viewing ourselves as having taken care of it by removing the unsavory reminders of what has been the uglier, less savory parts of the history."
What follows is a further sampling of Wilkerson's comments during the lecture, which was part of the Lowell Humanities Series, co-sponsored by the Carroll School of Management's Winston Center for Leadership and Ethics as well as the Office of the Provost, the Jesuit Institute, Boston College Law School, and the Boston College Forum on Racial Justice in America.
The beginning of the caste system: American slavery
"Caste is essentially an artificial, arbitrary, graded ranking of society. It is what determines one's standing, respect, benefit of the doubt, access to resources or the denial of access to resources. 
"Competence, worthiness, intelligence, whether one will be protected by authorities or attacked by authorities. Caste could be seen as the infrastructure of our divisions—any number of arbitrary metrics we use to rank and to divide people in a caste system.
"[These could be] ethnicity, religion, language, heritability, place of origin. In our country the metric that the early colonists used to divide and bring people to determine who would be slave or free—who would have rights or no rights, not even over their own bodies, who would profit from a labor extracted from others, who would be reduced to a commodity, who could be bought, sold, won in a bet or given away as a wedding present—was the metric of race. It is what determined who could own property, and who would be property—the otherwise neutral physical characteristics that were used to assign people to an inherited role in a hierarchy before there was even a United States of America. Slavery thus became the foundation of a hierarchy built on greed and exploitation, was succeeded by Jim Crow, and casts a shadow over the country to the current day."
The fruits of slavery today
"Because not enough of us know our country's true history, too many people speak of slavery as a sad, dark chapter in our country's history, when in fact, it was the foundation of the political, social and economic order that we have inherited as Americans. 
"African-Americans were enslaved for 246 years. That is 12 generations of people who were enslaved. How many 'greats' do we have to add to the word 'grandparent' to begin to imagine how long slavery lasted?
"It lasted for so long that it will not be until next year, 2022, that the United States will have been a free and independent nation for as long as slavery lasted on the soil.
"Very, very few people alive today will be alive at the point at which African-Americans have been free for as long as African-Americans were enslaved. That will not happen until the year 2111; that is when African-Americans will reach parity between freedom and slavery."
The top of the caste system and the riot at the Capitol
"How is it that we, alive today, saw a Confederate flag inside the United States Capitol?... A rioter in 2021 delivered the Confederate flag farther than Robert E. Lee himself.
"A video circulated showing that scene after the Capitol had been cleared of the mob. In this scene, there was a crew of janitors brought in to clean up after the rampage. They labored in their uniforms, bent over with mops and brooms, with masks over their faces. They were all Black. There was a police officer, white police officer, who stood over them, surveilling them. The only one barefaced and without a mask. I saw instantly the people assigned to the subordinated caste of 400 years. Still consigned to their historic role of serving, cleaning up after those programmed to see themselves as dominant, superior, supreme. Had people who looked like the janitors in that group, seen working late into the night, deigned to burst through police barricades, deigned to break into the United States Capitol—well we know what would have come of that. It is inconceivable. It is unthinkable. They would not have lived to tell.
"The scenes of siege in our nation's capital may have looked like another country, but it is ours. What we saw may have looked like a different century, but it is ours. This may have looked like a long-ago battle over justice, waged and presumably won back in another era, but it is ours still."
---
Michaela Brant '23 is a publications assistant for Carroll School News. She studies English and communications at Morrissey College of Arts and Sciences.