Many students dream of one day launching their own startups. But some, with the help of social media and Internet technology, are doing just that right now. Here's a look at seven Carroll School students involved in launching five companies.
The companies are in various stages of development, ranging from one that has already generated nearly $300,000 in sales to another that's putting finishing touches on a website. Three of the startups—Darkroom.Tech, BusWays, and VenU—won top prizes last fall at the 2016 Elevator Pitch Competition sponsored by the Edmund H. Shea Jr. Center for Entrepreneurship at the Carroll School. Darkroom.Tech and BusWays were also the winners of the 2017 Shea Venture Competition.
Three of the management students graduated in May; there are also two pairs of rising sophomores and juniors from the Carroll School. All of them have nurtured innovative businesses—before walking the commencement stage.
---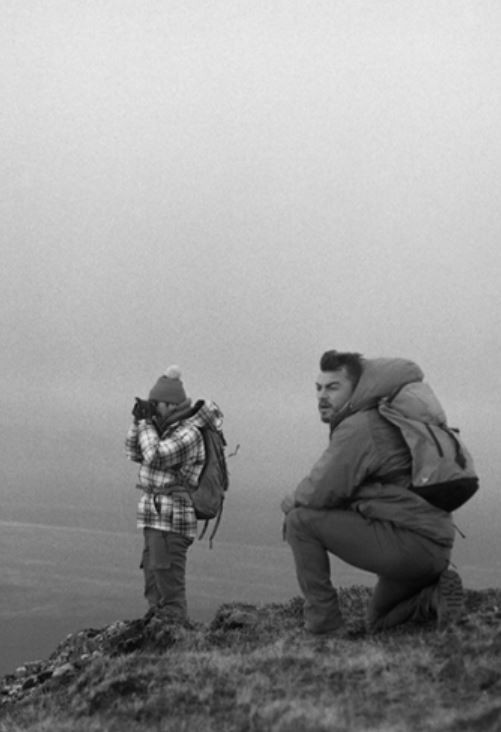 Darkroom.Tech
Theo Chapman '17
Darkroom.Tech is a web-based platform that enables any photographer to create and sell high-quality prints with no cost or risk. It's designed in a way that lets people sell prints without paying money up front. Serving as co-founder with Chapman is Anders Bill, Morrissey College of Arts and Sciences '17.
Chapman says right now, photographers looking to sell their prints have two options that often don't work unless they're already well established and reaping income from their photography.
"Either you buy a ton of your own prints in bulk and then you sit on an inventory and you don't know if they're going to sell or not, or you can subscribe to these things called print-on-demand services," said Chapman, who is from Minnesota and studied marketing and entrepreneurship at the Carroll School. "Basically they can't sell prints without putting up money first."
In the Darkroom.Tech model, photographers post their shots at that site and announce how much they'd like to charge for prints and how many they want to sell. Darkroom.Tech makes the prints only if it receives sufficient orders and then shares the revenue with the photographer. The company also packs and ships the orders.
With funding from the Soaring Startup Circle, a summer accelerator program created for students by Boston College alumni, Chapman and Bill are now working full time on their startup. 
---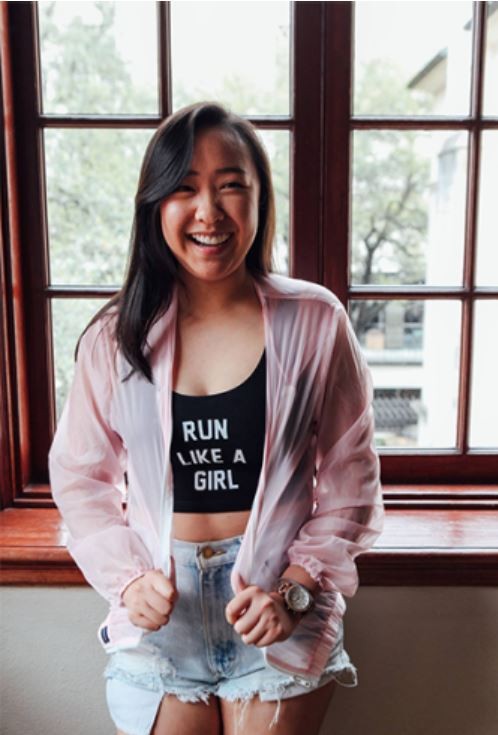 1950 Collective
Angela Jin '17
Launched by Jin and a friend from her home state of Texas, 1950 Collective has far more than a plan for future sales. It is already a successful merchandise company that has generated $280,000 in sales in less than two years.
The venture began by marketing T-shirts to fans of the pop group One Direction and has expanded to other products geared toward those who follow other artists. "Today, we carry fandom gear, social justice and feminist apparel, skincare, swimwear, accessories, and more," Jin, whose concentration was marketing with a minor in women's and gender studies, recently told BC News.
1950 Collective gets its name from the number of miles that separate Jin at Boston College and co-founder Nishiki Maredia at the University of Texas at Austin. The company has drawn national attention with profiles published in popular magazines such as Seventeen and Glamour.
But Jin is quick to say she doesn't want to "over-glamorize" what she's doing.
"I think a lot of people think it's all about press and fun and running around to New York and all that, and it's really not. It's me sitting in my room in CoRo packing 100 orders a night and I want to freaking cry. And it's me in O'Neill coding a random website," she said, referring to the College Road dorms. "It's not that glamorous."
With a social justice bent, the co-founders direct a portion of the profits to causes such as those aiding Syrian refugees and residents of Flint, Michigan, still reeling from the city's water crisis. "It's incredibly important to us to integrate corporate social responsibility into our mission, simply because it's our passion," Jin said.
She is now in Los Angeles building a career in the music industry but plans to keep growing 1950 Collective as she did on the Heights.
---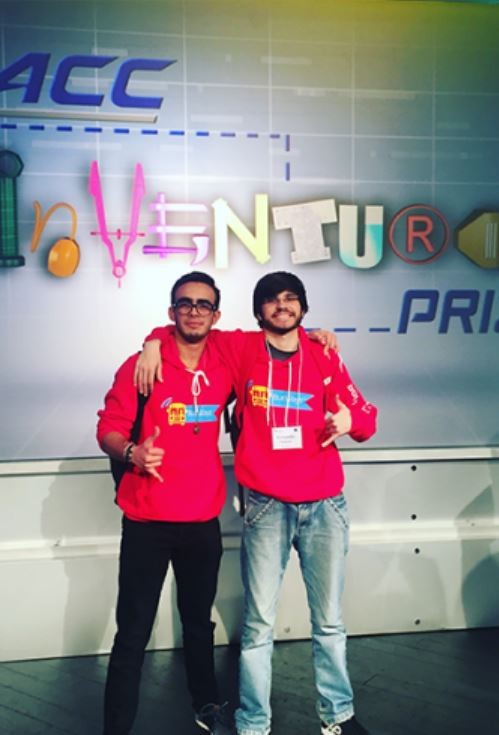 BusWays
Pedro Almeida '20 and Fernando Nazario '20
BusWays is on a mission to revolutionize school transportation systems. Launched by Almeida and Nazario, who are roommates from Brazil and rising sophomores, the company is geared to both parents and schools.
For parents, it's an app that lets them track the location of their children on a live map. Every child has a Bluetooth keychain attached to their backpacks and every bus has a small beacon that costs $15 and allows parents to receive notifications when their child gets on and off the bus.
For schools, it's a platform that allows them to see who's on the bus and gives them data that makes it possible to anticipate how many buses they'll need on a given day. The business model involves charging the schools $3 a month per child. BusWays is already in use at the International School of Panama.
Almeida says it was personal experience that gave him the idea for the company. "My mom would call me all the time asking if my brothers were on the bus with me, where the bus was." Later on he began asking himself, How can we fix this issue?
Like many other student entrepreneurs at Boston College, Almeida gives much credit to the faculty and staff of the Carroll School's Edmund H. Shea Jr. Center for Entrepreneurship. "I bounce ideas off them. They're my mentors here," he said. "I'm really thankful for them."
---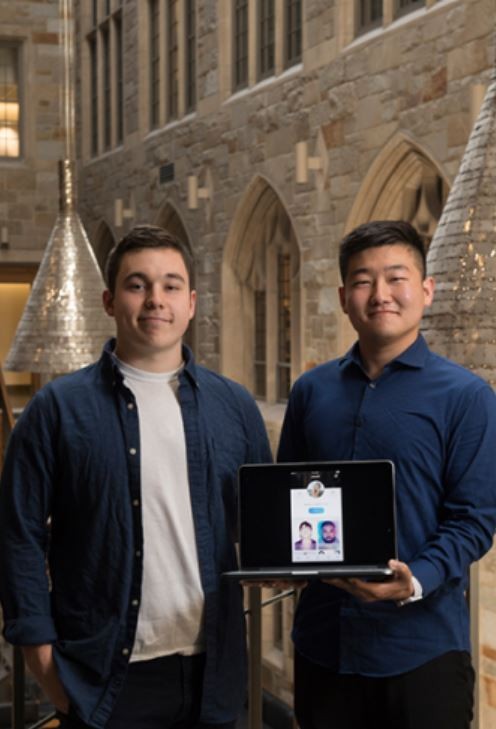 VenU
Dan Marino '19 and Ben Li '19
Pop singers and other performers have a pretty good idea of who's buying the tickets to see them, but finding out who's actually showing up for the concerts and events is another question. That's where VenU steps in, with an app that links up artists with their most active followers.
"If you have 40,000 seats available and 20,000 transactions, that's 20,000 unaccounted-for tickets, because you can buy more than one ticket. You could buy five, you could buy ten, you could buy two," said Marino, whose management concentrations are information systems and finance with a minor in computer science. "You could get sick and give your ticket to a friend. You could be a scalper and sell it off."
The app is a social media platform that lets artists know who's showing up. It also focuses the social media outreach by bringing people together on the basis of activity, not interest—there's a difference, according to the founders of VenU.
"All social media today is based on interest," Marino, a Massachusetts native, explained. "You have concentrated groups of fans, like Justin Bieber's 90 million [Twitter] followers. They're brought together by interest, but who are the ones going beyond interest, who are actually showing activity, showing up, spending time and money, being really valuable to the artists?"
With information of that sort, artists as well as sports teams can communicate with and further engage their most loyal fans. They could offer different recognitions and awards—seat upgrades, backstage passes, merchandise, and other perks. Through the app, fans check in at events and artists can ask them what songs they'd like to hear.
During spring break this year, Marino and Li traveled to China, where they obtained seed funding for VenU. Li is a Californian originally from China and majoring in accounting and finance. The app is set to go live this summer.
---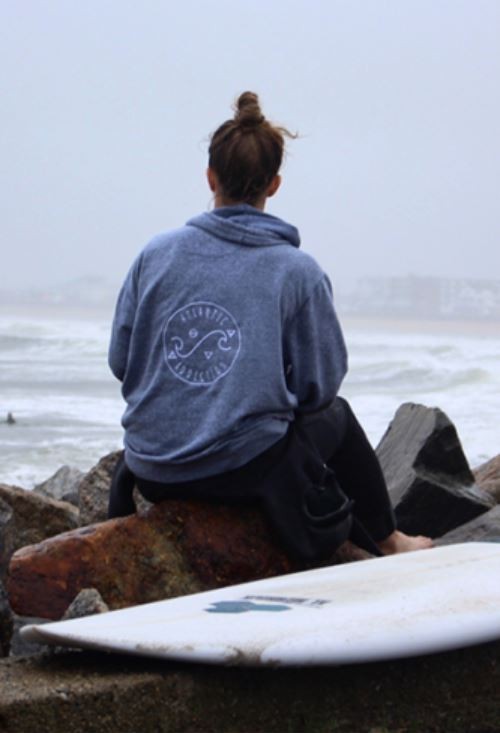 Atlantic Addiction
Kayla O'Connor '17
Atlantic Addiction is a clothing brand for people who love the coast. Inspired by the Life is Good business model, O'Connor is starting off with T-shirts and sweatshirts and planning to branch out to other apparel.
"I originally started with wanting Atlantic Addiction to be my first boat name," said O'Connor, who is from the coastal town of Hampton, New Hampshire. "Then I was kind of thinking about what qualities I wanted to embody with basically the name when I started to think about logos and stuff. In the logo, there's actually four elements. They're alchemy symbols. It's air, earth, salt, and water."
O'Connor studied marketing and finance and played on Boston College's women's lacrosse team. She is now putting final touches on the Atlantic Addiction website and nurturing a network that includes surf and other coastal shops between Maine and Florida.
"I want to make it really personal, and I want to take the time to meet people and build connections on my own," said O'Connor, who is bringing samples of her products directly to shops. "That's going to be my way of investing—investing in samples and just making connections with people face-to-face."
---
Emma Thompson, Morrissey College of Arts & Sciences '17, was a student assistant in the Carroll School's Office of Marketing & Communications.

Photo of VenU by Christopher Soldt for Boston College. All other photography provided by student entrepreneurs.